Are you searching for the best games for Xbox? If yes, Then you are in the right place. Here in this article, we will review the 10 Best Xbox Games Which You Should Play.
It is not easy to find the best game for Xbox because there are thousands of options available. So, for your convenience, we have shortlisted the 10 best based on their popularity.
Also read: PS5 vs Xbox Series X: Which Next-Gen Console is Better?
List of 10 Best Xbox Games Which You Must Play
Their latest console Xbox One S comes with more than 1,300 blockbusters, popular games. It's already equipped with three of the most compelling video game Minecraft, Forza Horizon 3, and Sea of thieves.
Forza Horizon 4 is the most played car racing game Xbox; You will Experience a shared world with changing seasons. Forza Horizon 4 will offer you an incredibly outstanding graphics experience.
This is an open-world racing game developed and managed by Microsoft Studios. In Forza Horizon 4, you can collect, modify and drive over 450 cars across beautiful and historic Britain.
Gears 5 is a shooter video game that is newly available for Xbox. It is a third-person shooter game. You can play Gears 5 in five thrilling modes and the most in-depth campaign yet.
Your character Kait Diaz breaks away to reveal her relationship to the enemy with all-out war descending. Gears 5 will deliver you an epic battle and brutal action across their five different thrilling modes.
Final Fantasy 15 is probably the best Xbox One Game of all time. Excellent visuals, along with thrilling real-time combat, and the loveable characters, are what make the game stand out.
Final Fantasy 15 is easily the best RPG game this year, and it blends the vast open-worlds of Western RPGs with Final Fantasy's hallmark.
The same developer of GTA 5 designed Red Dead Redemption 2. Red Dead Redemption 2 is a 2018 action-adventure game; It is the third game in the Red Dead series. Red Dead Redemption 2 is set in a fictional recreation of the American Old West in 1899.
Different additional weapons, horses, and trinkets are also available to make it more interesting, so now you even play the game rather than Story Modes.
The Witcher 3: Wild Hunt is another action game; Witcher 3: Wild Hunt will offer you an outstanding gaming experience, and you can also play the game on low-end devices. Geralt of Rivia will be your character in the game.
Geralt of Rivia is a monster hunter known as a Witcher. The game is all about the search for Ciri, who has escaped their clutches before. Witcher 3 works on the third-person perspective.
Whether PC gaming or Xbox, Fortnite is the first name that comes to mind when it comes to gaming. It is a survival game, where you and the other 99 players fight against each other, and the last one becomes the winner.
You will experience incredibly outstanding graphic experience in the game, and You have to play with the perfect strategy to win. It is a fast-paced, action-packed game; You can also play Fortnite in a team of 4 players.
Minecraft is one of the popular games in 2021. It is entirely free to play the game, and you can play the game on any platform.
Talking about the game's story, you will be placed in any random location to create the structure you want on the space in this randomly generated world. Also, you have protected your dream structure from the enemy.
Assassin's Creed Odyssey is all about Parallel quest lines trade with the destruction of a malign cult traversing the Greek world. It is an action role-playing video game developed by Ubisoft Quebec.
With Assassin's Creed Odyssey, you will experience outstanding graphics quality that you have never experienced before. Assassin's Creed Odyssey is an action game like the Prince of Persia.
Star Wars Jedi: Fallen Order is another action-adventure game. It is a single-player video game developed by Respawn Entertainment.
Talking about the story behind Star Wars Jedi: Fallen Order, it is an innovative story about Cal Kestis, a surviving Jedi Padawan. Again, this is one of the best Best Xbox Games.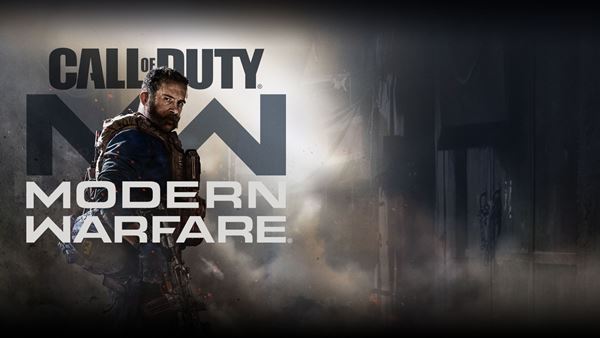 Call of Duty: Modern Warfare (2019) was developed by the studio – Infinity Ward, which made the revolutionary Modern Warfare (2007). Basically, with the Call of Duty: Modern Warfare (2019), the developers have tried to recreate the classic Modern Warfare game.
The game forces you to make strategy; also, there's a change in tone and format. Apart from that, the game offers you plenty of multiplayer modes.
Those are the 10 Best Xbox Games; We hope this article is helpful for you. If the article is helpful for you in any manner, then kindly share it on social media. Stay connected with us for all the latest technology updates.