Let's admit it; ads are something that we all hate. Ads not only annoy us, but they also ruin our video-watching or web-browsing experience. Furthermore, if your phone has adware, it can affect battery life and performance.
When it comes to blocking systemwide ads, rooting seems to be an option, but users rarely root their devices. Also, rooting invites risks like phone brick, security problems, etc.
What if I tell you that you can remove ads from your Android without gaining root access? This is possible with the Private DNS option of Android. Google has already introduced a new feature known as 'Private DNS' or DNS over TLS on Android Pie.
For those unaware, it's a feature that allows users to easily change or connect to different DNS on Android. The Private DNS option of Android Pie will enable users to set any particular DNS server for WiFi and Mobile networks in one place rather than changing it one by one. So, to block ads on Android, you need to switch to Adguard DNS.
What is Adguard DNS?
According to the official site, AdGuard DNS is a foolproof way to block internet ads that don't require installing applications. It's free and compatible with every device. The key thing about AdGuard DNS is that you get rootless systemwide ad-blocking on Android devices.
That means you no longer need to root your device or play with Chrome flags to disable ads on Android. So, in this article, we will share a working method that would help you block ads using Private DNS on Android.
Steps to Block Ads on Android Using Private DNS
Please ensure that your phone runs on Android 9 Pie or above. If it's running on Pie, follow some simple steps given below.
1. First, open your Android app drawer and tap on Settings.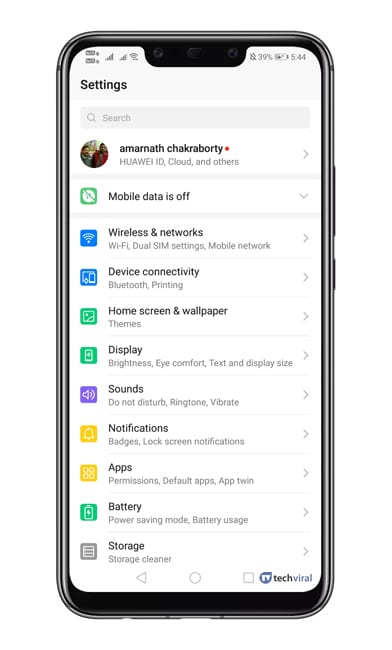 2. Under the Settings tab, you must select Network & Internet or Wireless & Networks.
3. Under the Network & Internet Settings, select Private DNS.
4. Now, you need to select the option Configure Private DNS.
5. Under the hostname, type in 'dns.adguard.com'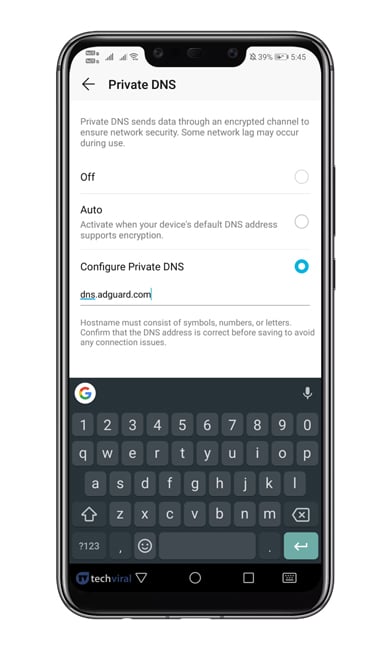 6. Save the settings and open the Google Chrome browser.
7. On the URL bar, enter "Chrome://flags" and hit Enter.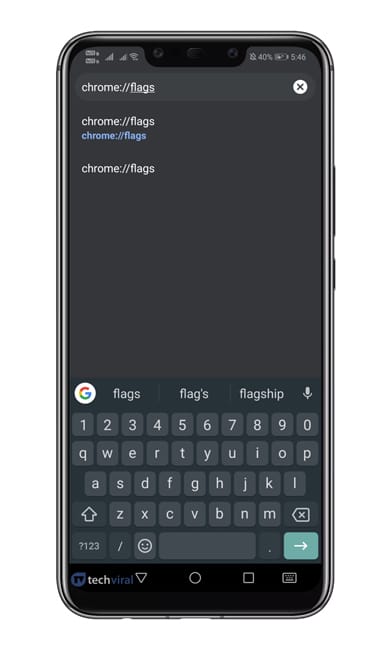 8. Now search for 'DNS' and turn off the Async DNS option.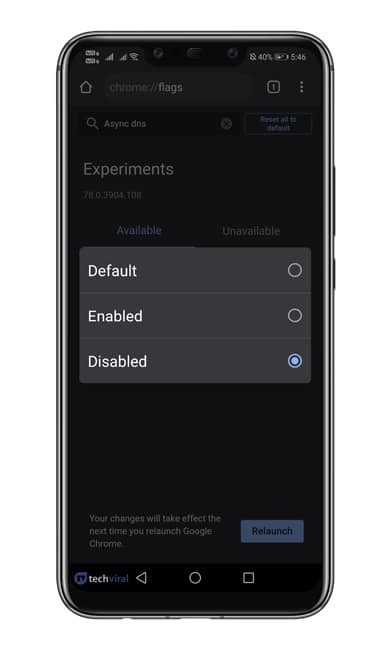 9. Now, enter "chrome://net-internals" the URL bar and hit enter.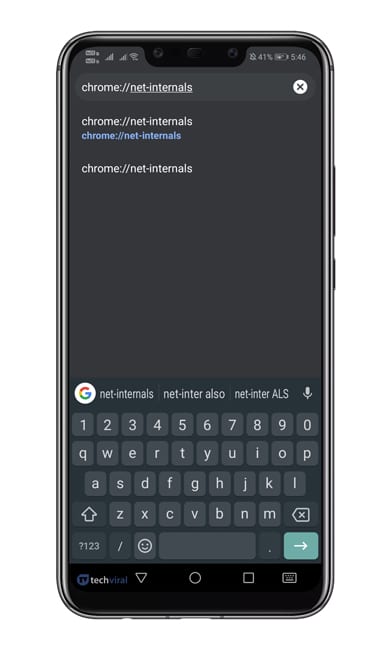 10. Select the DNS tab and tap on the Clear Cache option.
That's it! You are done! Now restart your Chrome browser to apply the changes.
Best DNS for ad blocking Android
Like the Adguard DNS, there are plenty of other DNS providers for privacy. You can use other DNS for ad blocking on your Android as well. Below, we have listed some best DNS for AD blocking on Android smartphones.
1. LibreDNS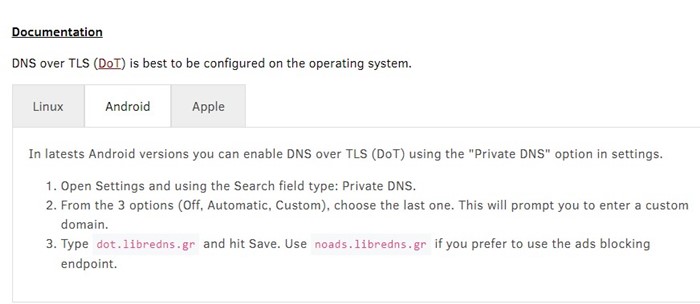 LibreDNS is a public DNS provider on the list that blocks ads and bypasses certain restrictions. It's a great DNS server if you want enhanced security while browsing the app.
Setting up LibreDNS to block ads on Android is pretty simple. Just follow the steps we have shared above, and set noads.libredns.gr on the Configure Private DNS field.
2. Control D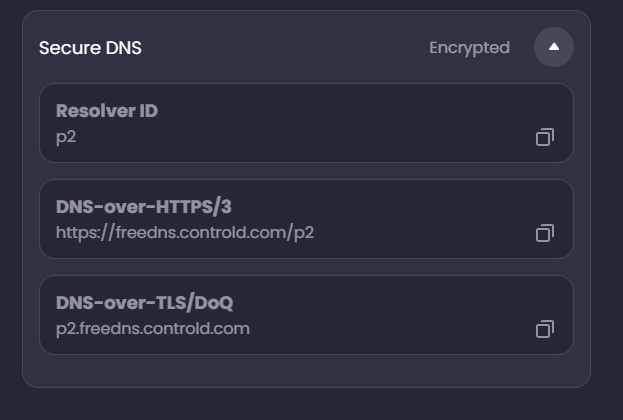 Control D is another great public DNS provider on the list that claims to stop ads, malware, and trackers from accessing your smartphone or computer.
It has dedicated DNS servers for ads & tracker blocking, social media unblocking, content filtering, and more. If you just want to block ads, add p2.freedns.controld.com to the Private DNS configuration.
3. NextDNS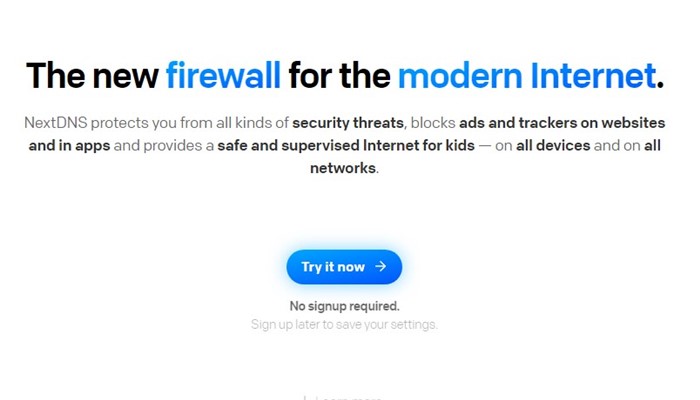 NextDNS claims to protect your device from all sorts of security threats on the web. It can block malicious websites, block ads, and trackers, filter the content, and more.
The private DNS of NextDNS is even capable of blocking malware and phishing attacks, cryptojacking, and more. However, to get its DNS server address, you must create an account and configure your settings.
Once done, you need to download the NextDNS app and then set up the app to enable the DNS server.
These are some of the best DNS for ad blocking on Android. Make sure to use them to remove ads from the web pages, apps, and games on your Android smartphone.
Adguard DNS won't block all ads, but it will block the most annoying ones. The method shared above would remove ads from every webpage. I hope this article helped you! Please share it with your friends also. If you have any doubts, let us know in the comment box below.