We are going to share usefull tips on blocking Unwanted Calls and SMS on your Android Smartphone. Follow the full post to know more about it
[dropcap]W[/dropcap]e are here with How To Block Unwanted Calls And SMS On Android Phone. Today further than billion people are using android these days. This is the only platform which produces numbers of features that you can't get in any other operating System. This operating system is fully user-friendly and can run that app which can be pretty much beneficial to its users. So in this post, we will be discussing some advantage of the android.
Also Read: How To Record Screen On Android Without Root (No Root)
In this post, we will tell you the process to Block Unwanted Calls And SMS On Android Phone. By this method, you can easily have your privacy in your hand and can easily block the unwanted calls and messages in your android. Just follow the below post to proceed.
How To Block Unwanted Calls And SMS On Android Phone
Here I will tell you the app's which will help you to Block Unwanted Calls And SMS On Android Phone. Just download and install this app 's and this app's will block the unwanted calls for you.
Also Read: How to Easily Download Facebook Videos On Android
This app is very convenient to the android user and provides lots of characteristics or options to the user which is explained in detail in the below. Just go through these features and enable them according to your requirement.
Also Read: How To Secure Your Android Smartphone From Being Hacked
Features:
Blacklist: Here you can block numbers by three ways that are Block Numbers not in my contacts, Block Private numbers, Block a Specific number.
Text Filter:- This option allows you to block any text messages from any number that you can either select from your contacts or you can manually enter in this section.
Backup/Restore Settings:- This feature of the app allows you to restore and backup all your previous settings in one click and you will get reverted to your previous settings without facing any problem.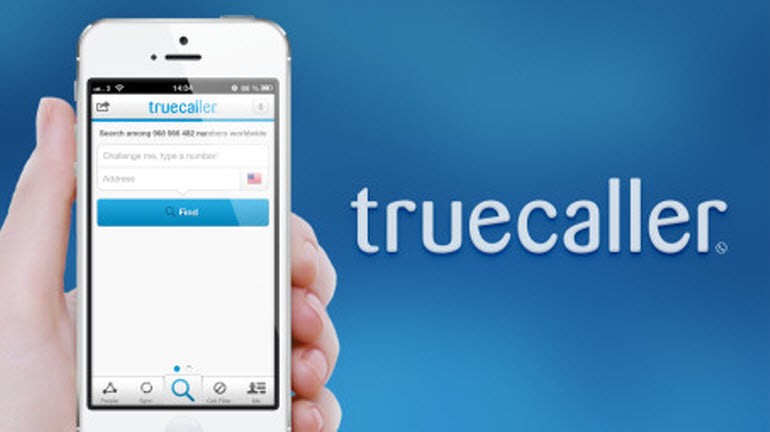 Basically, as we all know Truecaller is an app which lets you search for an unknown number but, Guess what? This app comes up with an extraordinary feature which can block unwanted or Spam calls. This is one of the most trusted apps you can have in your smartphone in order to block SMS or calls.
Also Read: How To Use Your Android Phone As Webcam For Your PC
Features:
See who is calling if you don't have their number in your phonebook
Block unwanted calls from spam callers and telemarketers
Search for any number in the world to see who it belongs to
You can now copy a number anywhere (e.g. website or apps) and Truecaller will notify you who it belongs to
Get in touch with people via name search (Premium feature)
If You are fully annoyed by a company or unknown calls then this app will do wonder for you, it automatically blocks unwanted calls. You can also put number's in blacklist manually in order to block anyone's calls. This app is simple and clean and the good part is it doesn't consume much memory.
Features:
Blacklist, add numbers to blacklist to block
Whitelist, add numbers that don't need to block to whitelist
Record logs of rejected numbers
This app simply blocks and also let you manage your blacklist, This app serves two option one is for blocking calls and the other one is for SMS so if you want an app that blocks both call's and SMS then this one is best for you. You can either block any number from your contacts list, calls, or add unwanted number manually.
Also Read: How To Increase Battery Life Of Your Android Smartphone (2 Methods)
Features:
Numbers blacklist (blocking incoming calls, incoming message)
Blocking anonymous (private) numbers
Blocking all incoming calls incoming message from blacklist
Blocking all messages that have content in content list
Block history
Enable/Disable Notification of blocked calls, messages
It is the best one and the most effective one, This is a multi-purpose app which acts as a call blocker as well as an SMS blocker. You can simply add any number to the blacklist and can block their all SMS or calls. This is very easy to use lightweight and provides wide range of functions
Features:
Blacklist (list of calls or SMS, you want to block).
Schedule.
Whitelist (never block list).
Journal of blocked calls and messages.
One clicks ON/OFF call blocker or SMS blocker.
Blocking of unknown and private numbers.
Blocking by prefix ("Begins with" option).
Blacklist saving and loading.
Also Read: Top 6 Best Android Spy Apps That Will Make You Feel Like A Detective
So preceding is all about How To Block Unwanted Calls And SMS On Android Phone. By this arrangement, you can easily block any calls and text messages from any of selected number and can ensure your privacy by enduringly disallowing persons to disturb you. Just implement this app's in your Android Smartphone. Hope you like the post. Don't forget to share this cool post with your friends and also leave a comment in the comment box if you have any related queries.