The social media posts with attractive images grab 75% more shares than the content without any visuals. It doesn't matter whether you are a Social media manager, internet marketer, blogger, or YouTuber; you should know ways to create attractive images. Creating beautiful images for social networking platforms is not difficult; you need to know the proper methods.
Canva is one of the best online photo editors, which bloggers and YouTubers massively use to create article cover images, YouTube video thumbnails, etc. The online editor has everything you need to give your pictures a new touch. The only drawback of Canva is its hefty price tags. If the price is the issue restricting you from editing your images, you can use the ten best canvas alternatives given in this article.
Also Read: 30 Best Photo Editing Apps For Your Android Device
List of 10 Best Canva Alternatives For Photo Editing
There are possibly hundreds of Canva alternatives available out there. Some of them are software, and others are web-based editors. Below, we have shared some of the best photo editors that can be used instead of Canva.
If you are searching for an image editing service to create excellent social media content, Adobe Spark might be the best pick. It's an online tool for quick and easy graphic design.
Like Canva, you can use Adobe Spark to create excellent social media posts, YouTube thumbnails, etc. What's more valuable is that Adobe Spark is also available for smartphones. You can use the mobile app to edit photos right from your smartphone.
Easil is one of the best tools for web designers and graphic editors. Compared to Canva, Easil has more professional-looking templates. The site has a pretty attractive user interface, and it has lots of design materials.
What's more valuable is that Easil offers lots of Adobe Photoshop-type features like a layer-based editor, color picker tool, custom size selection for graphic creation, and more. As of now, Easil has three plans – one free and two paid. The free one is good, but it doesn't let you download the transparent PNG images.
If you are searching for an easy-to-use graphic design tool, then Stencil might be the best pick for you. Since Stencil focuses more on simplicity, it has limited features. You can create a unique graphic design with Stencil, but there's no animation, interaction capabilities, or video backgrounds.
Stencil is the best pick for those who need to create social media content as fast as possible. Overall, Stencil is an excellent Canva alternative that you can consider.
If you have been searching for the best Canva alternative for creating only social media posts, you need to try Snappa. Snappa can share many similarities, but Canva is much superior to Snappa.
There are limited templates and visual effects, but Snappa can still create basic social media images in easy steps.
It is a photo editing software available for Windows, MAC, and Linux computers. It also has a web version. The web-based image editing suite is for those searching for an easy way to create attractive images on their own.
Since it's a full-fledged photo editor, you won't find a single template on the site. Polarr is available in two versions – Free and Pro. The free version adds a watermark to every edited photo.
Gravit is a full-fledged photo editing suite that brings lots of unique features. It offers three different apps – Cloud, Klex, and Designer. All three tools serve different purposes, and all of them were free to use.
Out of three different tools, the Klex is more geared toward graphic designers. What makes Gravit different from its competitors is its templates. Gravit has templates for almost every major social networking platform.
It is a web-based photo editor that has an Android and iOS app. If we talk about the image editing capabilities of BeFunky, the web-based photo editing tool allows users to create a collage, thumbnails, cover photos, etc.
The great thing about BeFunky is that it categorizes all editing elements like a grid, icons, emoticons, etc. After editing the images, you can directly save the edited pictures to different cloud storage services.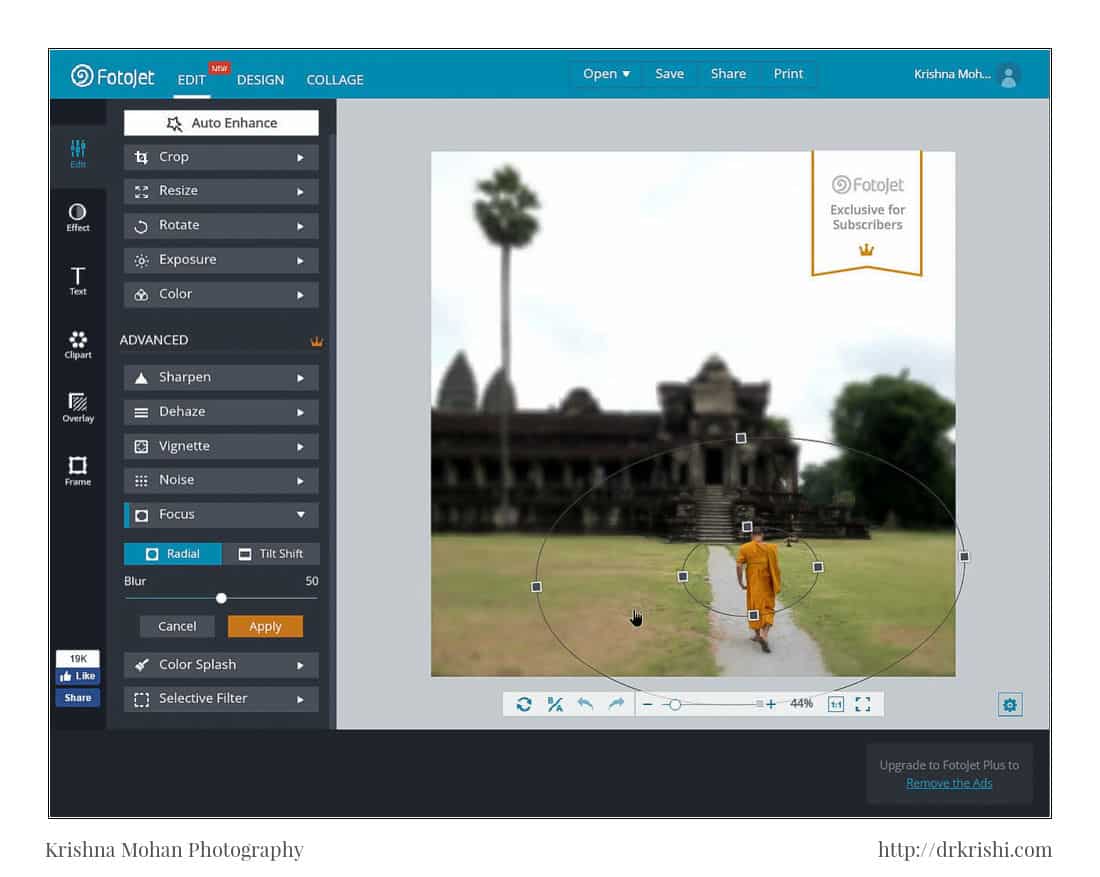 The great thing about Fotojet is that it offers lots of design elements for free. What's more interesting is that it allows users to edit the design elements, change the color and transparency, make it large, etc. Fotojet has many pre-made template designs for YouTube, Facebook, Tumblr, Twitter, etc.
Picmaker is just another AI-based graphic design platform that is very similar to Canva. With Picmaker, you can create amazing banners and eye-catching designs in just a few minutes.
Since it's a subscription-based service, it offers you a wide range of ready-to-use premium design templates. You can easily edit the templates to fit your own elements.
Apart from these, Picmaker also offers you access to over 100 million stock images, 100,00+ icons, and more. Overall, Picmaker is one of the best Canva Alternatives you can use today.
VistaCreate is one of the best Canva Alternative you can use today to create eye-catching visual content for your social media accounts & business. Although VistaCreate is mostly free, some of the elements and design templates require a premium account.
With VistaCreate, you can easily design an Instagram post, Video Post, Poster, Banner image for your website/business, and more.
These are the ten best Canva alternatives that you can use right now. If you know any other best image editors, let us know in the comment box below. I hope this article helped you! Please share it with your friends also.