There are many reasons to watch the Harry Potter series. You can watch it if you love adventure, magic, suspense, etc. Harry Potter movies have always been known for their impressive storyline, keeping you glued for hours.
To cherish the success of Harry Potter, Google introduced a few Google Assistant commands that let you cast Magical Harry Potter Spells.
If you are a massive fan of Harry Potter, you may like to use those magical harry potter spells on your Android smartphone.
Steps to Cast Magical "Harry Potter Spells" Using Android Smartphone
Below, we have shared some simple steps to let you cast magical harry potter spells using your Android smartphone. Let's get started.
1. Using the Harry Potter Spells on your Android device is too very simple; you need to talk to your device through Google Assistant.
2. You could use three new Harry potter spells: Lumos, Nox, and Silencio. All these three spell commands let your device do some defined tasks.
Ok Google, Lumos: Speak this command to the Google Voice Assistant on your Android device, and it will result in turning ON your device's flashlight.
Ok Google, Nox: This spell command will turn off the enabled Flashlight of your device
Ok Google, Silencio: This spell, when spoken to the Google voice Assistant, results in turning off your device's volume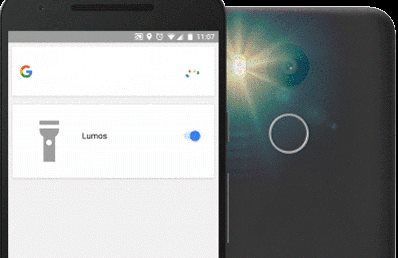 So, these are the three Google Assistant command that does interesting stuff. The commands were inspired by Harry Potter, so you should try them.
So, these are some simple steps to cast magical harry potter spells using your Android smartphone. If you need more help, let us know in the comments below.