Being the most popular mobile OS, Android is powering every smartphone that's not iPhone. You will find Android smartphones on every hand today, and one of the key things that leads to such popularity is the infinite sets of customization options that it offers.
Apart from the customizations, Android is also known for its massive app ecosystem. It's pretty normal for Android users to have multiple apps installed for the same purpose. For example, your phone might have the TrueCaller app installed to find the caller ID but still use Google Phone as the default dialer.
On Android, you also have the choice to switch your phone apps, and it's something that you may want to do for several reasons. Therefore, if you have just installed a new phone/dialer app on your Android, the first thing you should do is set it as default. By doing this, you'll have access to all its features.
Steps to Change the Default Phone App on Android
Below, we have shared a step-by-step guide on how to change the default phone app on your Android. The steps will be very easy; just follow them as we have mentioned. Let's get started.
1. First of all, pull down the notification shutter on your Android and tap on the Settings icon. Alternatively, open your Android app drawer and select the Settings app.
2. On the Settings, scroll down and tap on the Apps.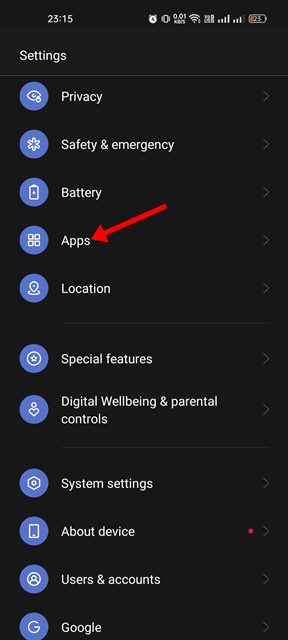 3. On the Apps page, tap on the Default apps option as shown below.
4. On the Default apps screen, tap on the Phone app.
5. Now, you will see a list of all phone apps installed on your device. You need to select the one that you want to set as default.
That's it! This will change the default phone app on your Android. You can easily switch default phone app by following the same steps.
So, that's all about changing the default phone app on Android. If you aren't using any third-party Android dialer apps, you are missing out on some useful features. If you have any doubts about changing the default apps on Android, let us know in the comments.