Well, if you are using an Android smartphone for a while, then you might be well aware of the Google Play Store. It's the default app store of Android from where you can install apps and games. Using Google Play Store is pretty simple, open the store, search for the app you want to download and install it.
However, what if you have moved to a different country? Well, you can access Google Play Store from a different country, but you can't purchase any app until you set the new billing information. Also, you won't be able to see the local content if you don't change the Country in the Google Play Store.
So, if you have recently moved to another country or want to access another region's Play Store, then you need to change your Country settings in the Google Play Store. Changing the Country in the Google Play Store is easy, and you need to follow some of the simple steps given below.
How To Change Google Play Store Country/Region in 2020
So, in this article, we have decided to share a working method to change the Country in the Google Play Store 2020. The option to change the Country will show up if you are previously in a different country than you are now.
Step 1. First of all, open Google Play Store on your Android device.
Step 2. Next, you need to swipe left to open the Menu.
Step 3. Next, select 'Account'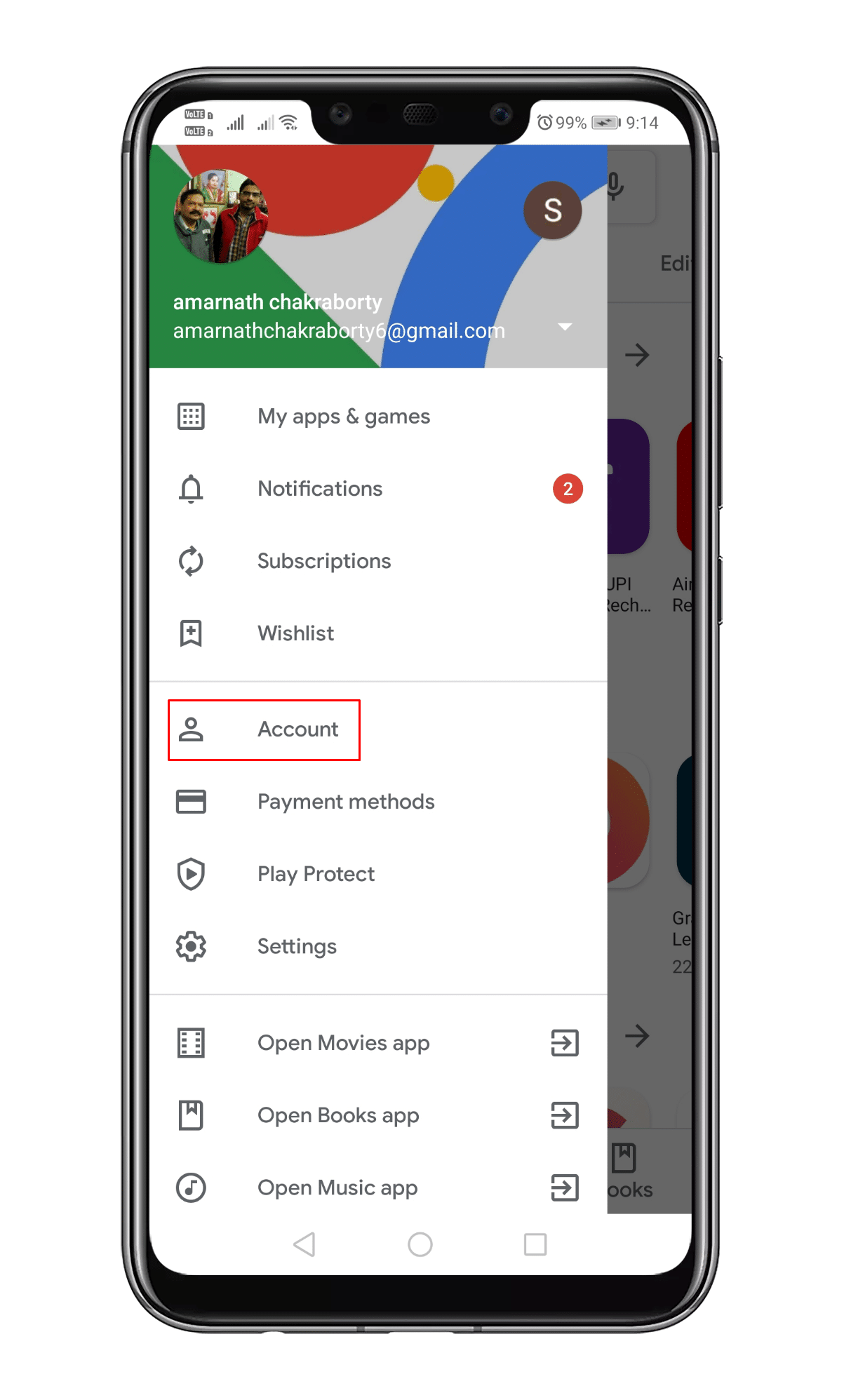 Step 4. Now you need to access the country-switching option. You need to find the 'Country and Profiles' section.
Step 5. Tap on the Country, and select the current Country.
Note: The country change option won't appear for everyone. It will only show if you have changed the Country (based on IP Address).
That's it! You are done. This is how you can change Country/Region on Google Play Store.
So, this article is all about how to change Country/Region in Google Play Store. If you have any doubts related to this, let us know in the comment box below. I hope this article helped you! Share it with your friends also.