ChatGPT already introduced a paid plan called ChatGPT Plus, but it was less popular than the free version. Since most users use ChatGPT free version, the server is often overcrowded and shows errors.
Many ChatGPT users have reported getting error messages, 'We're experiencing exceptionally high demand. Please hang tight as we work on scaling our systems'.
If you are reading this guide, you might have already encountered the 'ChatGPT High Demand' error message. The error message usually appears when the demand is high and many users use ChatGPT actively.
10 Best Ways to Fix ChatGPT High Demand Error
While the error message mainly appears due to OpenAI's server issue, you can do a few things to avoid getting the error message repeatedly. Below, we have shared some simple methods to fix ChatGPT High Demand Error.
1. Reload the Webpage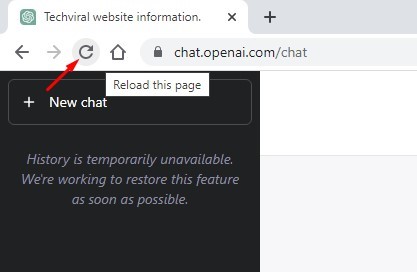 The browser itself may be the issue leading to the ChatGPT High Demand error. You can quickly rule out such issues by reloading the webpage.
Sometimes, webpages fail to load properly and show you random errors. So, before trying the next methods, reload the current webpage.
To reload the ChatGPT webpage, click on the reload icon beside the URL. This will immediately reload the opened webpage.
2. Check ChatGPT's servers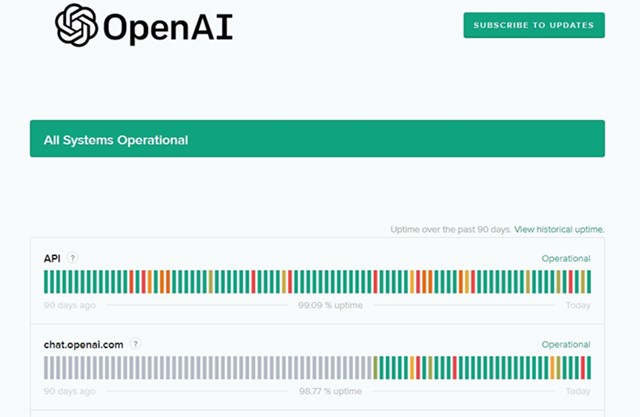 The error message clearly states that OpenAI is experiencing exceptionally high demand; hence they are working on scaling their systems.
So, if the ChatGPT exceptionally high demand error appears repeatedly, the Servers are down for maintenance.
Like every other web tool, ChatGPT is often inaccessible because of server issues. When the servers are down, you may get other errors like 'There was an error generating a response'.
So, before concluding, check whether OpenAI's servers are down. You can check out this webpage to see the status of all tools of OpenAI.
3. Avoid Using ChatGPT during its Peak Hours
If you are trying to access ChatGPT during peak hours, you will see this error screen. Peak hour is when most users are active on the site and generate responses.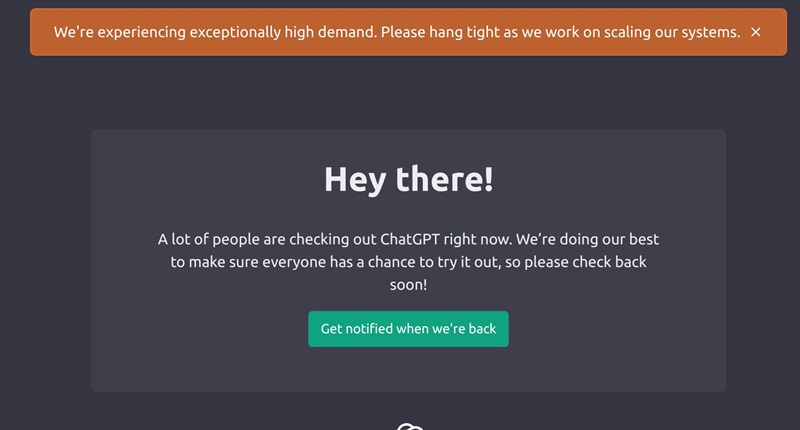 When a large number of people use ChatGPT at the same time, it creates a huge server load, leading to server failure. You can click on the 'Get notified when we're back' button to get a notification when ChatGPT is available for access.
4. Switch to a faster Internet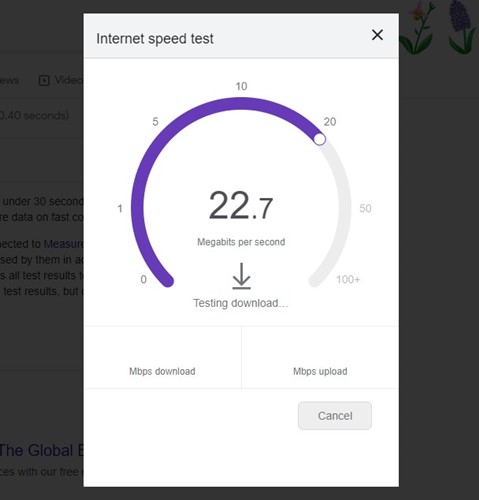 Switching to a faster internet is not an appropriate solution, but getting the best AI conversation experience is important.
Since millions of users are actively using the AI tool at the same time worldwide, any connection drop will only lead to a delay in generating responses.
Therefore, if your device is connected to an unstable network, try to fix your network first. To ensure you have fast and stable internet, visit fast.com from your web browser.
5. Flush the DNS
Many users have claimed to resolve the high demand ChatGPT error by flushing the DNS. Flushing the DNS cache will also ensure faster access to ChatGPT and quicker responses.
Flushing the DNS will also resolve many internet connectivity issues. Here's how to flush the DNS cache on Windows.
1. Click on Windows Search and type in 'Command Prompt'.
2. When the Command Prompt opens, execute the given command:
ipconfig /flushdns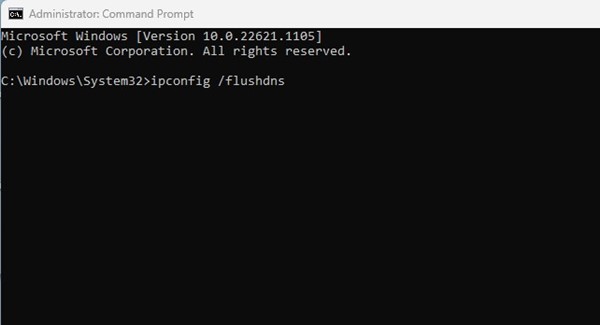 That's it! This will immediately flush the DNS Resolver Cache. Now you need to open your web browser and access ChatGPT again.
6. Reset the IP Address
If you still get the high demand error message, reset your device's IP Address. OpenAI may have flagged your IP Address due to suspicious activities, and you are prevented from using the AI chatbot during peak hours.
In such situations, you need to reset your IP Address. Here's how you can reset your IP Address on Windows.
1. Click on Windows search and type in Command Prompt. Right-click on the Command Prompt app and select 'Run as administrator'.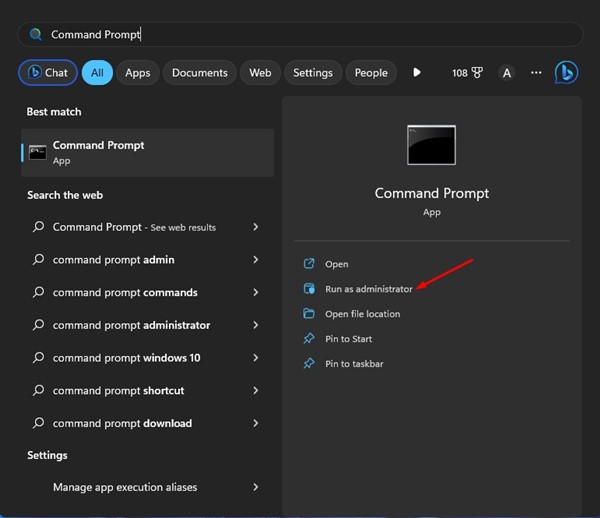 2. When the command prompt opens, execute all these commands individually.
netsh winsock reset
netsh int ip reset
ipconfig /release
ipconfig /renew
ipconfig /flushDNS
3. After executing the commands, close the Command Prompt.
Now open your favorite web browser and access ChatGPT. This time you won't get IP-related errors.
7. Clear the Browser Cache
Outdated or corrupted browser cache and cookies are another reason for website errors. If the 'ChatGPT is at Capacity right now' error still appears, you can try clearing the browser cache and cookies.
1. Open the Google Chrome browser and click on the three dots at the top-right corner.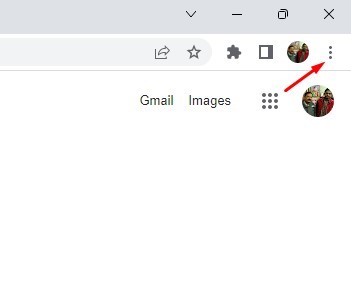 2. On the Chrome menu, select Settings.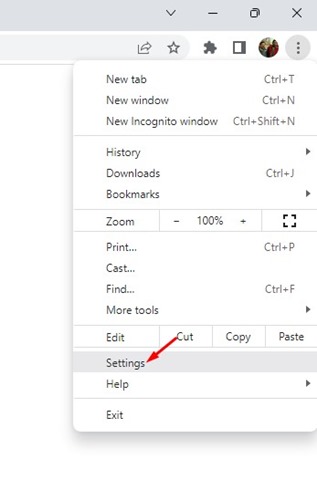 3. Switch to the Privacy and Security tab on the Settings screen.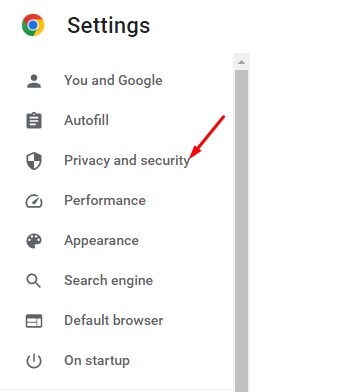 4. Select 'Clear browsing data' on the right side under Privacy and security.
5. Switch to the 'Advanced' tab and select 'All time' on the Time Range.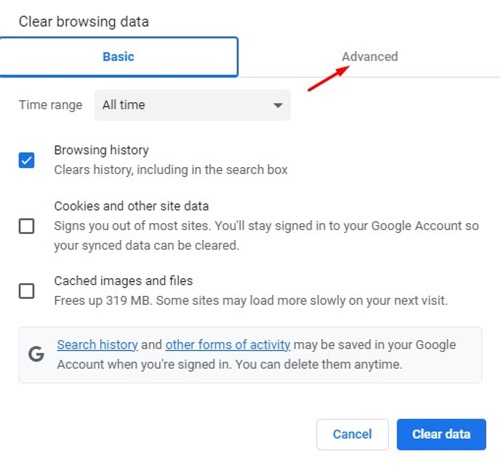 6. Then check the 'Cookies and other site data', and 'Cached images and files'. Once done, click on the Clear Data button.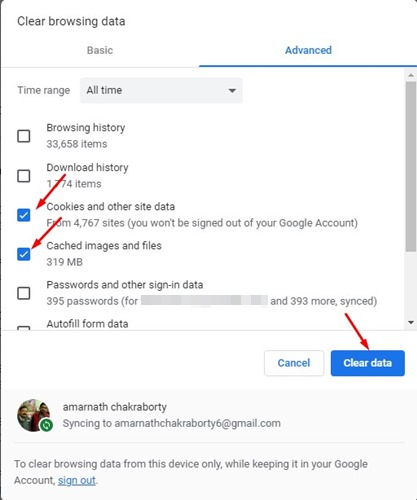 That's it! After clearing the browser cache, restart your browser and access ChatGPT again.
8. Contact OpenAI's support team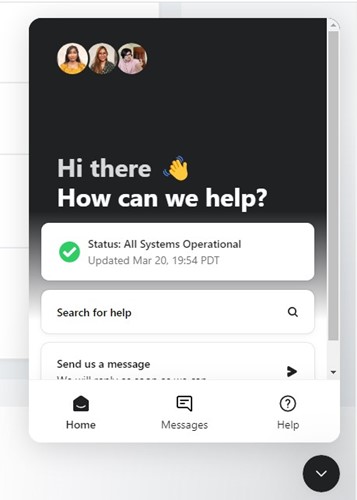 If the servers or ChatGPT are not down for maintenance, and you've followed all methods listed in the article but still getting the ChatGPT high-demand error message, it's time to contact OpenAI's support team.
Since ChatGPT is still under testing, developers have opened a support system. You can ask the support team to look into your ChatGPT account.
They may look into your issues and suggest a few things to resolve the problem. If there's any account-related problem, OpenAI's team will fix it and will notify you on your registered email address.
To contact OpenAI's support team, drop an email explaining your problem to [email protected].
9. Get ChatGPT Plus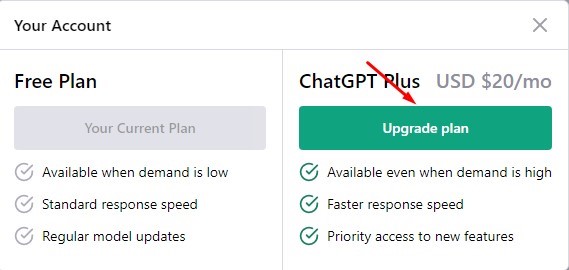 ChatGPT Plus is available at just $20 per month and lets you access the AI Chatbot even when the demand is high.
If you can afford it, purchase the ChatGPT Plus to access the AI Chatbot even during peak hours. ChatGPT Plus has other benefits, such as faster response speed, priority access to new features, etc.
10. Switch to ChatGPT Alternative
ChatGPT is not the only AI chatbot available online; many other AI chatbots use GPT-3/GPT3.5 and generate similar responses.
So, if ChatGPT high demand error still appears after following all methods and contacting the support team, it's time to switch to ChatGPT Alternatives.
Also Read: How to use ChatGPT on Chrome (All Methods + Extensions)
ChatGPT high demand error can be frustrating, but it can be fixed by following our shared methods. You can switch to a ChatGPT alternative if you still get the error. If this article helped you don't forget to share it with your friends and family.