When technology seemed to reach new heights, ChatGPT came out of nowhere and made a huge impact. Now ChatGPT has a paid variant known as ChatGPT Plus, which is less popular but has been on trend since it was introduced.
ChatGPT is still a new AI Chatbot that needs lots of improvement. Since most users are using the free version, it's bound to face an error or two. Using the AI Chatbot is simple, you ask it a query, and it responds.
However, due to the massive server load, ChatGPT often shows an error message that reads, 'There was an error generating a response'. The error message appears when the AI chatbot fails to generate a response for various reasons.
Fix 'There Was an Error Generating a Response' on ChatGPT
Hence, if you are a ChatGPT user but frequently getting the 'There was an error generating a response' error, continue reading the article. Below, we have shared some simple methods to fix the ChatGPT error generating a response error.
Whatever the reason is, you can always click on the 'Regenerate response' to increase your chances of fixing the 'Error generating a response' ChatGPT message.
Sometimes due to network or server-side issues, the AI Chatbot may fail to generate a response which can lead to this error. The best and easiest thing to do is click on the 'Regenerate response' button underneath the error.
2. Reload the ChatGPT page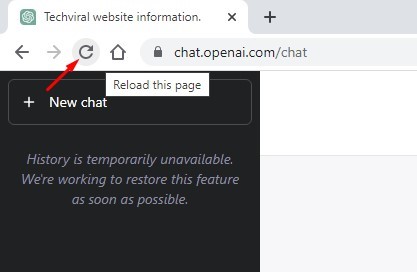 If you click the 'Regenerate response' button but still get the same error, you must reload the webpage.
A browser page could prevent the AI chatbot from connecting to its server and generating a response. So, if the 'Regenerate Response' button fails, you need to reload the entire webpage.
Press the CTRL+R button or click on the 'Reload' button beside the URL to reload the active webpage.
3. Check Your Internet Connection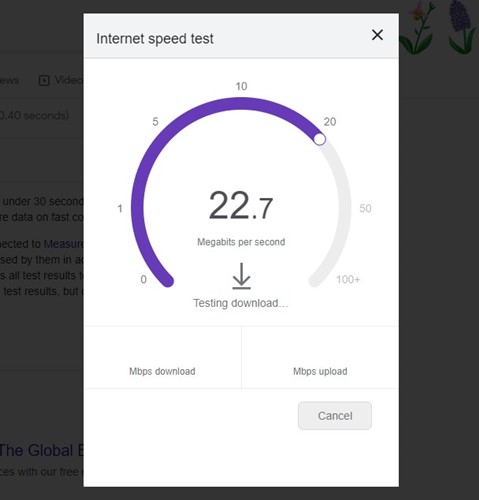 You will need an active, stable internet connection to use the AI chatbot. If your internet is unstable, you will see the 'Error generating a response' or 'Network error' on ChatGPT.
So, before trying out the next methods, you need to ensure your internet connection is active and stable. Then, you can visit any speed test website to check if you have active & stable internet connectivity.
4. Check ChatGPT's servers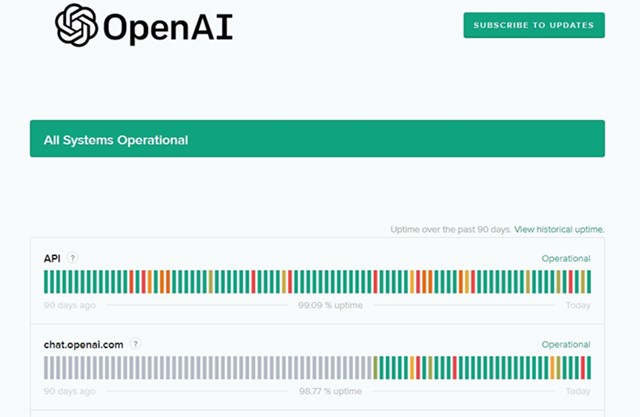 ChatGPT free version often faces server downtime due to massive user demand. Since the AI chatbot is offered for free, users all over the world actively use it.
When the load increases, users can experience issues due to server outages or maintenance. 'There was an error generating a response' ChatGPT error is mainly due to server maintenance or outage.
To check whether ChatGPT is up and running, check out this OpenAI's Status Page. The webpage shows the server status of all its tools and services.
5. Disable Your VPN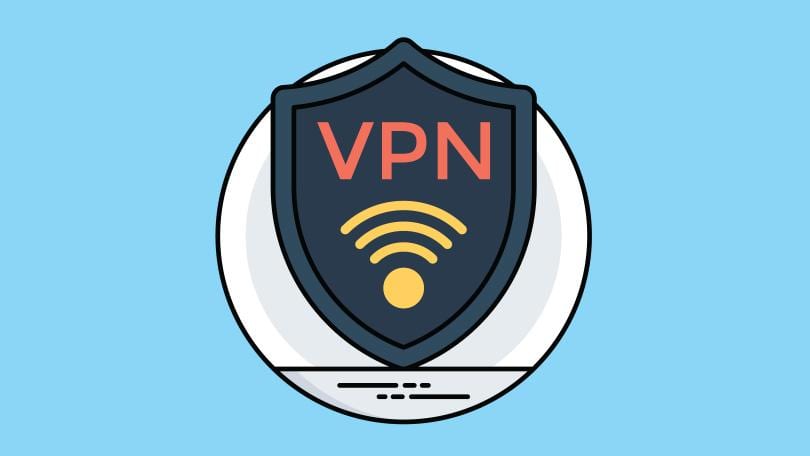 The use of VPN is another prominent reason behind the 'There was an error generating a response' ChatGPT error.
When connected to a VPN, your computer tries to connect to OpenAI's server from a different IP Address. The IP Address you are using may be far away from the servers of OpenAI, leading to connection failure.
Hence, if you continually get this error message and use a VPN, it's recommended to disable it and try. Apart from the VPN, you must also disable all proxy settings set on your computer.
6. Clear the Browser Cache and Cookies
Incorrect browser settings and a corrupted browser cache often lead to these errors. And the best way to resolve this is by clearing the browser cache and cookies.
Let's say you are using the Google Chrome browser; you must follow these steps to clear the browser cache and cookies.
1. Open Google Chrome and click on the three dots in the top-right corner.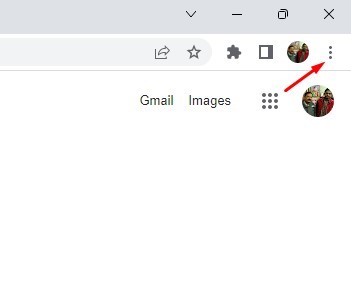 2. Select More tools > Clear browsing data on the menu that appears.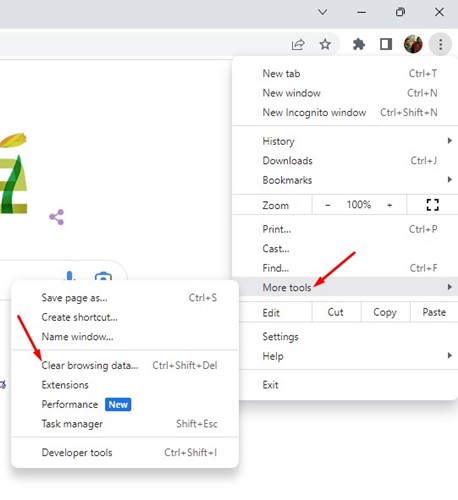 3. On the clear browsing data, select 'All time' on the time range drop-down.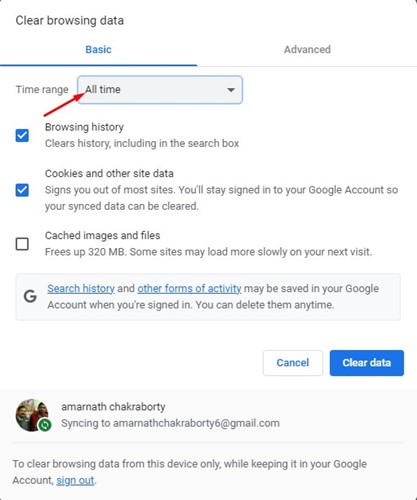 4. Next, check the 'Browsing data' and 'Cookies and other site data'. Once done, click on the Clear Data button.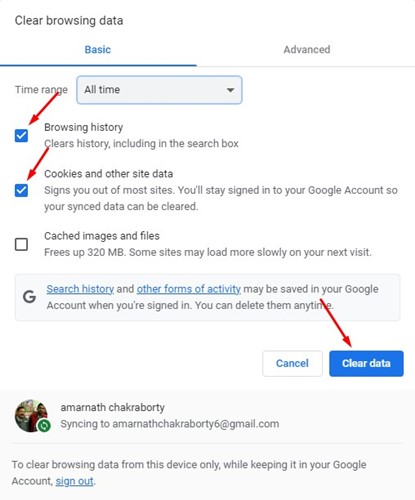 That's it! These are the steps to clear the Google Chrome cache and data file. You need to clear the cache of the browser you use.
7. Write Shorter Prompts
ChatGPT is in high demand, and asking complicated or long questions will only lead to errors. You may get errors like 'Error in body stream' if your prompt is complicated or long.
While writing shorter queries is not an appropriate solution for the 'There was an error generating a response' ChatGPT error, it has helped many users.
Sometimes you see the error just because the AI chatbot lacks the resources to provide lengthy answers. You can help it by breaking asking shorter answers or using the follow-up feature.
8. Some other things to try
While we have shared the important things to fix the ChatGPT error, you can try a few other basic things if the error is still not fixed. Here are the basic things you can try to resolve the error.
Delete your ChatGPT Conversation
Start a new chat.
Be Specific with your prompt on ChatGPT.
Disable Web Browser Extensions.
Access ChatGPT from a different device.
Contact the OpenAI Support Team.
Also Read: How to Save and Export ChatGPT Conversations/Chat
These are some simple methods to fix 'There was an error generating a response' on ChatGPT. We are very sure that all these methods would have fixed the problem. And if you find this guide helpful, don't forget to share it with your friends.