Well, if you have ever listened to a Live DJ, you might know that the songs never stop playing, even for a second. When one song is about to end, another song starts to play.
In live DJs, the tracks transition into each one another. This is called a Crossfading technique. In this technique, two tracks overlap for a few seconds; then, the volume goes down for the first track and comes up for the second.
So, basically, a crossfade is a type of music feature where the sound of one track starts fading out, and the sound of the next song starts fading in. Do you know you can have the same feature on Spotify?
Also read: How to View Song Lyrics on Spotify (Mobile & PC)
Steps to CrossFade/Blend Songs on Spotify
Well, Spotify for Android and iOS has a crossfade feature that eliminates silence between tracks so your music never stops playing.
So, in this article, we will share a step-by-step guide on how to crossfade tracks on Spotify. Let's check out.
Important: We have used an Android device to demonstrate the process. You need to implement the same steps on your iOS device.
1. First of all, launch the Spotify app on your Android smartphone.
2. Now, you need to tap on the Settings gear icon, as shown in the screenshot below.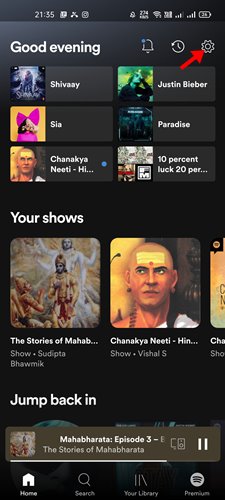 3. On the Settings page, find the Playback section.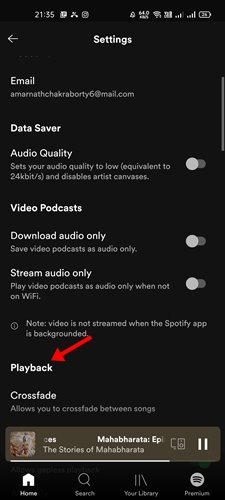 4. Now scroll down and find the Crossfade option.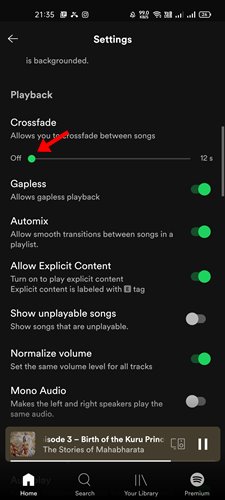 5. Now drag the slider to set the length of crossfade your want.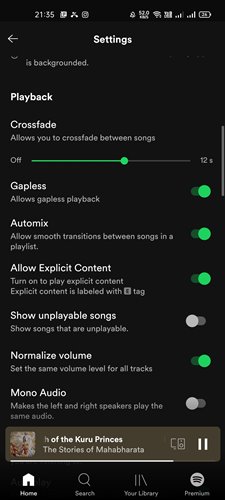 That's it! You are done. This is how you can get Spotify to crossfade between songs.
So, this guide is all about how to crossfade/blend songs in Spotify. I hope this article helped you! Please share it with your friends also. If you have any doubts related to this, let us know in the comment box below.