Google offers you almost all the digital services you will probably need. From emails to cloud storage, you have all sorts of services available from Google.
One of the less talked about, and underrated app of Google is Google Calendar. It's a time-management and scheduling calendar service made available in 2006 and is still used today.
Google Calendar now comes built-in on Android smartphones, and one can also use it on a desktop via a web browser. On the web version of Google Calendar, you also have the option to customize the notifications.
Steps to Customize Google Calendar's Notifications on the Web
In this article, we will share some simple steps to let you customize Google Calendar's Notifications on the web. The steps will be very easy; follow them as mentioned.
1. Open your favorite browser (Chrome is recommended) and head to Google Calendar's web version.
2. If you are signed in to your Google Account, you will see all saved calendar events. Click on the Settings gear icon in the top-right corner.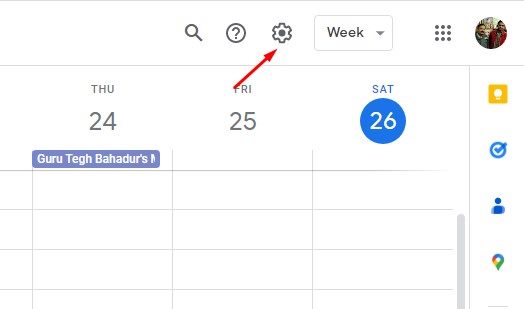 3. This will open the Google Calendar Settings. Here you need to switch to the Notification Settings.
4. On the right side, scroll down to the Notification Settings and modify the Notifications, and snoozed notifications.
If you select Desktop Notification, the notification will appear outside your web browsers.
If you select Alerts, notifications will appear inside your Google Calendar window.
5. The changes you will make here will apply only to the web version.
That's it! This is how you can customize Google Calendar's notifications on the web. You can also make changes to the Notification settings using the Google Calendar app for Android and iOS.
So, this guide is about how to customize Google Calendar's Notifications on the web. You should customize the notifications to get reminders on your computer. If you need more help modifying the Notification settings of Google Calendar's web version, let us know in the comments.