Like every other instant messaging app, Snapchat also supports adding stickers. On Snapchat, you even get an option to create & save stickers.
While the ability to create stickers on Snapchat received much praise, what if you want to delete an existing sticker from your Snapchat account?
So, is it possible to delete Stickers on Snapchat? We will discuss Snapchat Stickers in this article and how to delete them. Let's get started.
Can we delete Stickers on Snapchat?
Yes, you can delete stickers on Snapchat, but that's not easy. Various types of stickers are available on Snapchat; the app automatically creates one based on your Bitmoji.
Deleting custom stickers on Snapchat is easy, as you have a direct option. However, if you want to delete stickers that were automatically generated using Bitmoji, the steps to removing them are complicated.
How to Delete Stickers from a Photo/Video Snap?
Deleting stickers from a photo or video snap you've just recorded is easy. It's as easy as adding them in the first place. Here's how to delete stickers from a photo or video snap on Snapchat.
1. First, open the Snapchat snap with a sticker in it.
2. Now, you must hold your finger on the sticker to open the menu.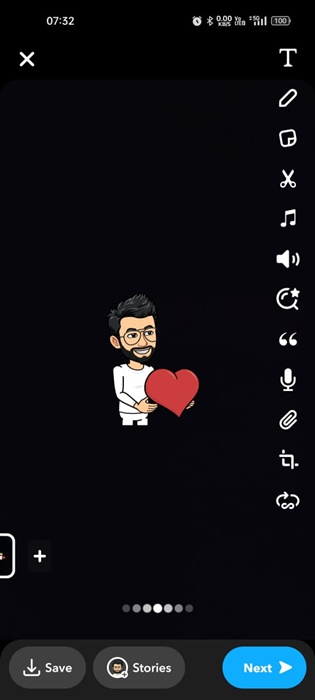 3. This will show you a few options and a trash can icon at the bottom.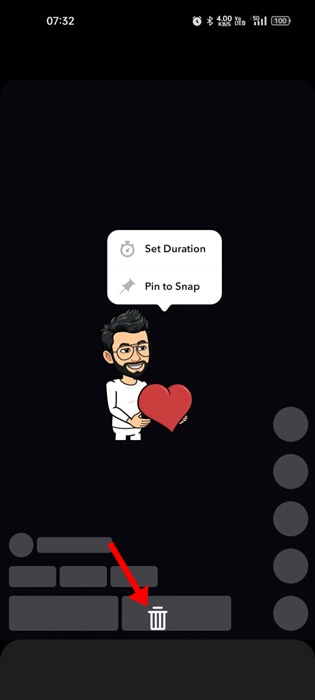 4. Without releasing your finger from the sticker, drag the sticker to the trash can icon. The trash can icon will highlight, then release your finger from the screen.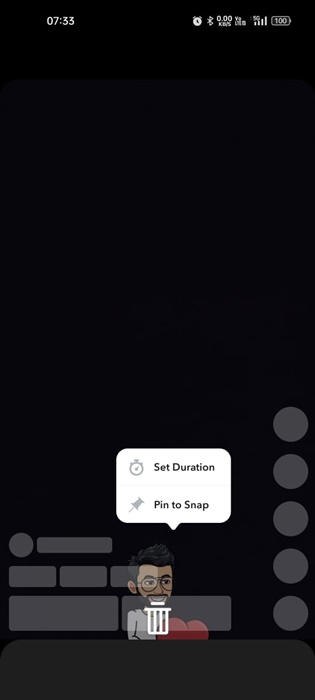 That's it! The sticker from your Snapchat snap will disappear immediately. This confirms the sticker has been deleted.
How to Delete Bitmoji Stickers on Snapchat?
When you create a Bitmoji avatar for your Snapchat account, the app automatically generates a set of Bitmoji stickers for you. These Bitmoji stickers represent you in the app in a better way.
On Snapchat, you can delete Bitmoji stickers, but you must compromise your Bitmoji avatar for that. You need to unlink your Bitmoji avatar to delete all generated stickers. Here's what you need to do.
1. Open the Snapchat app on your phone and tap the Bitmoji icon at the top left corner.
2. On the profile screen, tap the Settings gear icon at the top right corner.
3. Next, on the Settings screen, scroll down and tap on the Bitmoji.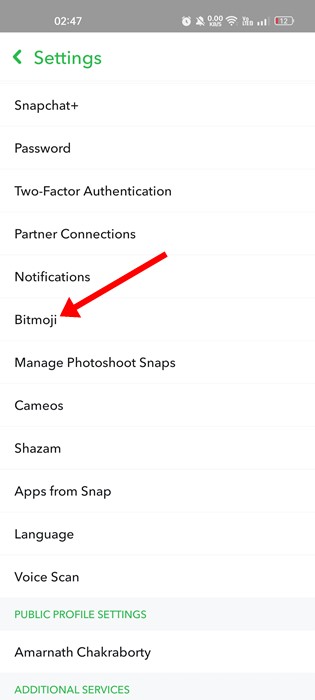 4. On the Bitmoji, tap on the Unlink My Bitmoji option.
5. On the Remove Bitmoji confirmation prompt, tap on Remove.
That's it! This will unlink and remove your Bitmoji avatar from the Snapchat app. All Bitmoji stickers will be deleted automatically.
3. How to Delete Custom Snapchat Stickers?
As we all know, Snapchat allows you to create your stickers. So, if you have already created a set of stickers and want to remove them, here are the steps to follow.
1. Open the Snapchat app and reach the Snap creation screen.
2. Record a snap and tap on the Sticker icon at the right sidebar.
3. On the Sticker menu, tap on the scissor icon.
4. Now, long press on the Sticker you want to delete and select Delete.
That's it! This is how you can delete custom stickers from the Snapchat app.
How to Delete Snapchat Stickers from Someone Else's Snaps
Honestly, there's no easy way to delete Snapchat Stickers from someone else's snaps. However, you can use third-party photo or video editing tools to remove the stickers.
The end results depend on how good an editor you are. You can use Snapseed, Adobe Photoshop Fix, or any other app that supports Spot Heal or object removal features.
With object remover apps for Android, you must select the sticker as an object and remove it. However, this may ruin the overall quality of the image or video.
So, these are some simple methods to delete Stickers on Snapchat. You can't remove the built-in stickers, but you can surely remove the Bitmoji and user-generated stickers. The steps we have shared will also work on the Snapchat app for iOS.