Intel's Core Coffee Lake has been a significant step in terms of processor performance, as it is considered that this generation is the response of the company to the success of AMD's Ryzen processors.
However, this great innovation was created under the 14nm architecture, which guarantees lower consumption and higher performance, and not only that, along with all these features, also comes the higher price range.
The higher prices can lead one to consider what processor to acquire to create their new gaming computer. Which one should you select? What is the difference between the Core i5 and Core i7?
Many of you might be getting confused, but don't worry, as in this article, we will clear all your doubts about the Core i5 and Core i7. So, now without wasting much time, let's explore the whole explanatory article we have created.
Intel Core i5 and Core i7
For a user to select which product they should go for to simply upgrade their computer may be due to Intel, despite maintaining the LGA1151 socket, does not maintain the chipset with which the 8th Generation Core operates; hence, it simply forces the user to go for a new motherboard.
Hence, if you have a limited budget or have doubts about the potential of the new Intel Core i5 and Core i7, we will show you how they perform in different resolutions by running a game.
Intel has improved its processors' architecture significantly; in fact, the Intel Core i5 has managed to break the barrier that separated them from the Core i7 and approach their in-game performance.
In past generations, we found an essential difference in the performance of the Core i5 compared to the Core i7 is in the execution of games, making the user opts for the high range of processors to get the best gaming experience.
Difference between the Intel Core i5 and Core i7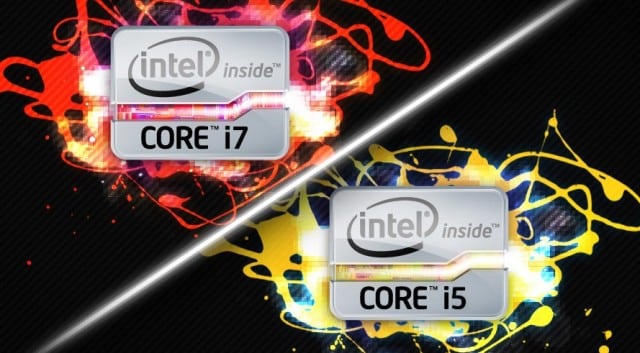 The new generation has achieved the difference between the top of the Intel Core i7, and the Core i5 is 0.4%. An irrelevant difference if we look at the price of these two processors.
The price increase leads us to say that in this generation of processors, you should opt for the Intel Core i5, as it has a very similar performance in games at a much lower price.
However, we should remember that this explanatory article is made to make you all understand and compare the performance of these two processors in games. But, hold on, as if you need the processor for other heavy functions and tasks, then you should go for or remain more dependent on the Intel Core i7 CPU, as it will be the most appropriate for you.
So, what do you think about this? Share all your views and thoughts in the comment section below. And if you liked this explanatory article, do not forget to share this article with your friends and family.