Doze mode can interrupt the background activity of your apps in order to make these battery savings. Therefore, we are going to share an easy way that will help you to disable Doze mode in Android 6.0 Marshmallow
[dropcap]I[/dropcap]n Android 6.0 marshmallow there is a cool feature that makes certain apps stop when the battery level reaches minimum and at that time you can't access those apps. This feature is Doze Mode which automatically gets activated. Doze mode can interrupt the background activity of your apps in order to make these battery savings. But don't worry as we have a solution for this and in this guide you will see how to disable this feature in your android 6.0 and after that, you can easily use that apps and features even on low battery. So have a look at complete guide discussed below to proceed.
Also Read: Turn your Favorite Website into Ad-Free Android App in Seconds
How to Disable Doze Mode for Apps On Android 6.0 Marshmallow
The method is very simple and easy and you just have to alter some settings on your latest version of android and then this feature will get disabled and you can easily close the apps according to your wish. So just follow some simple steps below.
Also Read: How to Extract and Copy Text From Any Image In Android
Steps To Deactivate The Doze Mode For Apps In Android 6.0:
Step 1. First of all, navigate to Settings in your android device.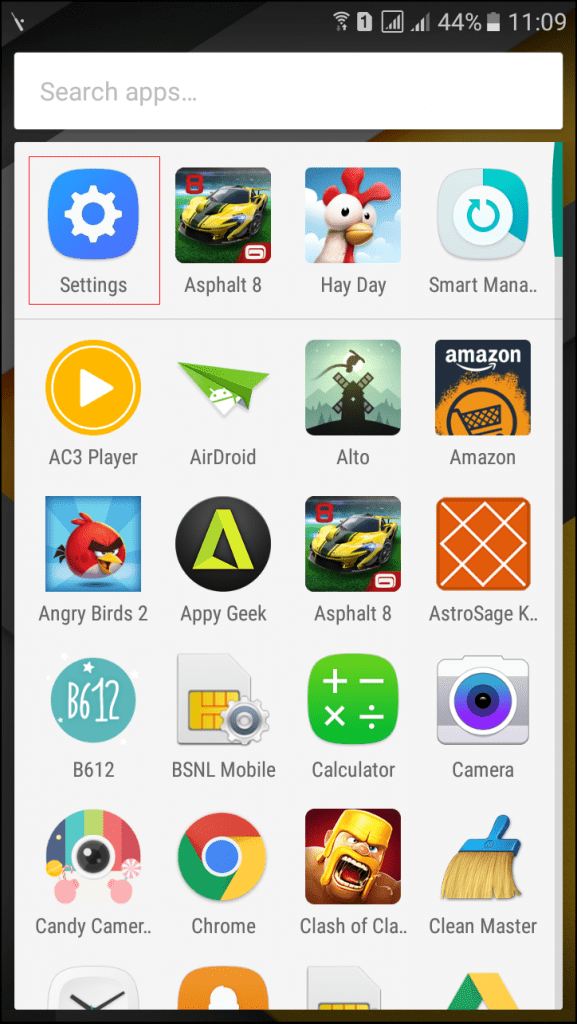 Step 2. Now in settings, scroll upward and then tap on Battery option there.
Step 3. Now you have to select "Optimize Battery Usage" from the menu option at the top right corner.
Step 4. Now choose all apps there and then you will see the list of all the apps for whose this mode is currently activated.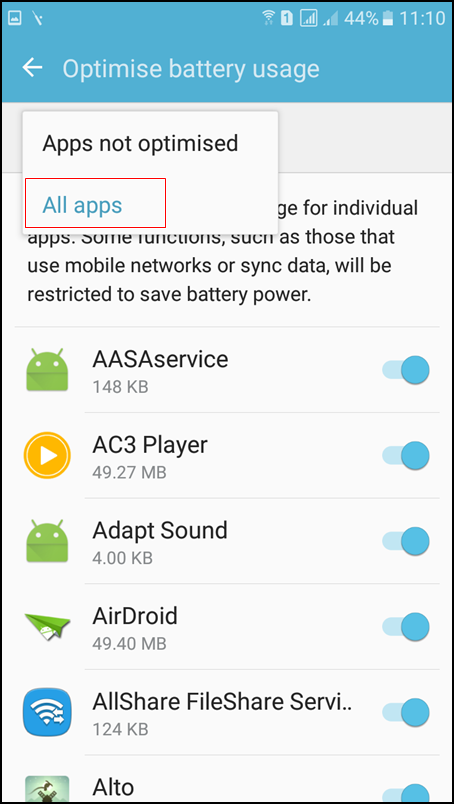 Step 5. Now time to filter out your important apps that you don't want to stop in doze mode of your android device. After this, simply tap on Don't optimize option there or simply uncheck to optimize option.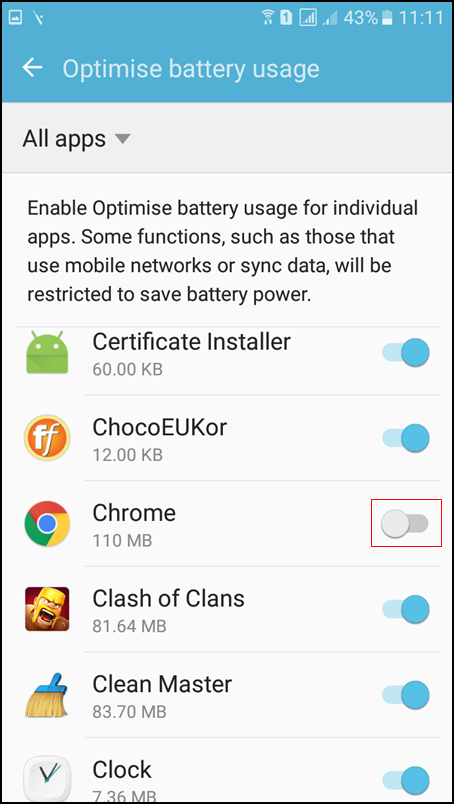 That's it! you are done, now Doze will get deactivated for the apps that you have un-selected there and those apps will not get stopped in that mode.
Also Read: How to Share Screen Between Multiple Android Devices
So above is all about Disable Doze Mode for apps on Android 6.0. With this method, you can easily disable doze mode for some particular app on your android device with version 6.0. Hope you like this solution, keep on sharing our work. Leave a comment below if you still have any related queries with this.