Internet Download Manager is one of the best downloaders that help you to boost your downloading speed on your PC.
Also, IDM's best part is its ability to resume any download. And today, we are here with a cool method that will help you increase the download speed of Internet Download manager.
Double The IDM Download Speed On Windows
So, you must follow some simple steps below to boost your download speed in IDM.
Altering Settings In IDM
Just alter some settings in your IDM discussed here and see the change in download speed.
1. First, launch your Internet Download Manager, click on Downloads, and then turn the Speed Limiter off.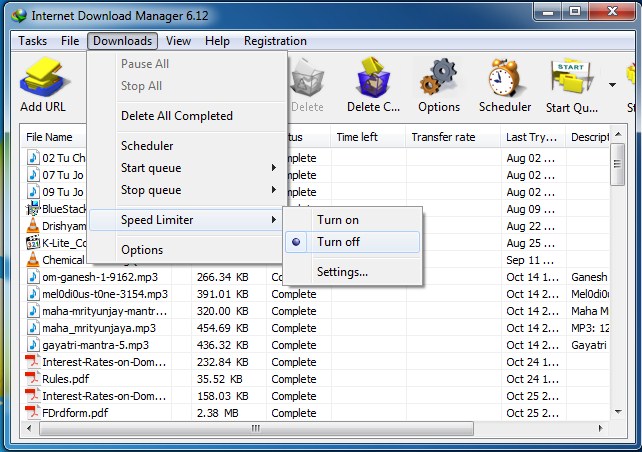 2. Now click on Downloads, and in Speed Limiter, click on Settings. Now, set the speed to a little less than your connection speed.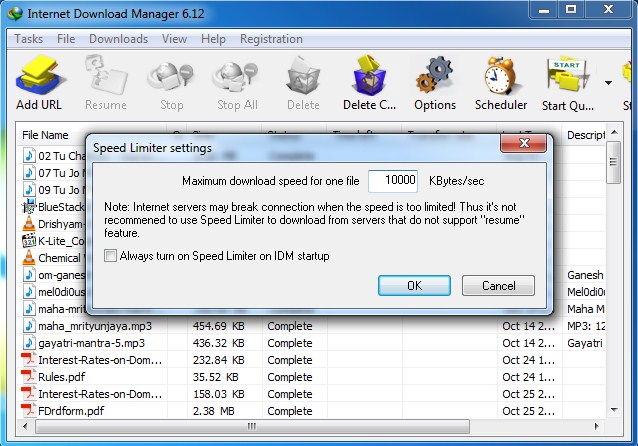 3. Now, click on the downloads button and choose options. Under the Connection, select the high bandwidth Connection type/speed. Click on the Ok button to save all the changes.
4. Now you need to set the "Default max. conn. number". Go to "Option" and click on "Connection". Change the default max. conn. number from 8 to 16 and then hit "OK"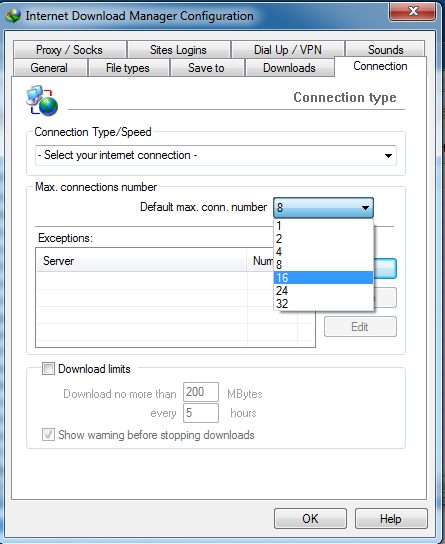 That's it! You are done. Now your download speed will get a boost.
Close All Other Ongoing downloads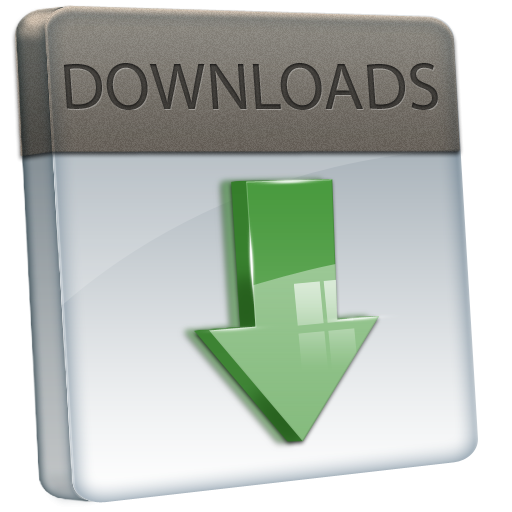 Sometimes it happens, and we don't notice. If you are getting slow speed in IDM, there's a possibility your computer is downloading other things at the same time. Therefore, close all the ongoing downloads to get the speed. You also need to disable the Windows update, which runs in the background without your consent.
Close Other Applications
You need to click CTRL+ALT+DELETE and select task manager. You can also right-click anywhere in the taskbar and select "Task manager". Now you need to look for the apps that consume lots of RAM. Closing all unnecessary apps will allow IDM to use your RAM and improve your downloading speed.
Using IDM Optimizer Tool
Use the tool discussed in this method and boost your IDM speed.
1. First, download and install IDM Optimizer Tool on your Windows PC.
2. Now launch IDM Optimizer, and click on Maximize Now. This will optimize IDM and will improve the download speed. Make sure to restart your computer.
3. That's it. Now your IDM will be boosted. Try to download any file and check out the speed. If you want to restore your default settings, you can click on Restore Default.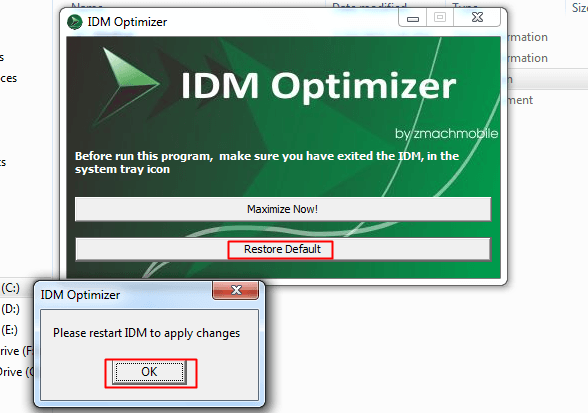 So above is all about How to Double IDM Download Speed on Windows. With the methods discussed above, you can easily boost your Internet downloading speed in your IDM quickly. If you need more help optimizing IDM for better downloading speed, let us know in the comments below.