Let's admit there are plenty of cash management apps for PC. Even if you don't want to use cash management or payment apps for PC, a range of web-based payment services are available for users via a web browser.
Most banking services have a full-fledged web platform that allows users to manage their finances. However, despite such facilities, many users still want to run mobile payment or financial management apps on their PC.
Recently, we received multiple queries from our users asking how to download CashApp for PC. Hence, this article will discuss the Cash App and how to use it on a PC. Let's get started.
What is Cash App?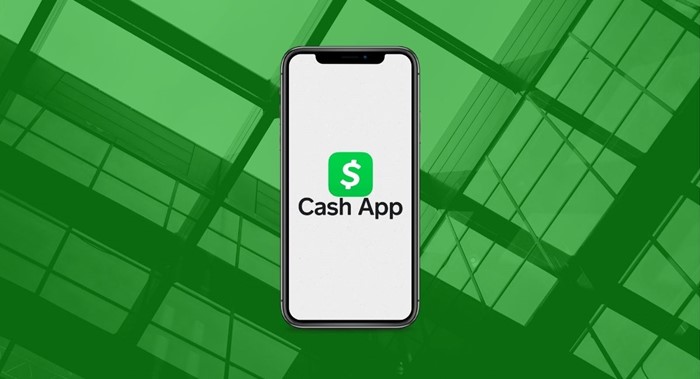 To understand Cash App, you must first know about the P2P system. P2P or Peer-to-Peer system is designed to facilitate fund transfers between people.
Unlike the traditional way, P2P systems provide the benefit of transferring money between people through mobile apps or websites.
Cash App is a mobile-specific application that allows users to send and receive money via a digital medium, like over the internet or a mobile device.
Is Cash App Available for PC?
No, there's no dedicated CashApp for PC available yet. But you have a fully functional web version that provides you with all benefits that its mobile app does.
It's worth mentioning that Cash App itself is not a bank; it's just a financial platform that provides services through its bank partners. We will discuss the Cash App features in the later part of the article; first, let's know how to run Cash App on PC.
Download Cash App For Windows Latest Version
Even though Cash App doesn't have a dedicated Windows app, a few workarounds still let you download Cash App for Windows 10/11.
Hence, if you are interested in relying on third-party tools to download & install CashApp for Windows, follow the methods we have shared below.
1. Download & Install Cash App Using BlueStacks
BlueStacks is right now the best and leading Android emulator available for PC. At the time of writing, BlueStacks can emulate almost all major apps on your PC, including the Cash App.
Hence, the best and easiest way to download CashApp for PC is using the BlueStacks emulator. Here's what you need to do.
1. First, download & install the BlueStacks emulator on your computer.
2. Once the emulator has been installed, open it and click on the Google Play Store icon.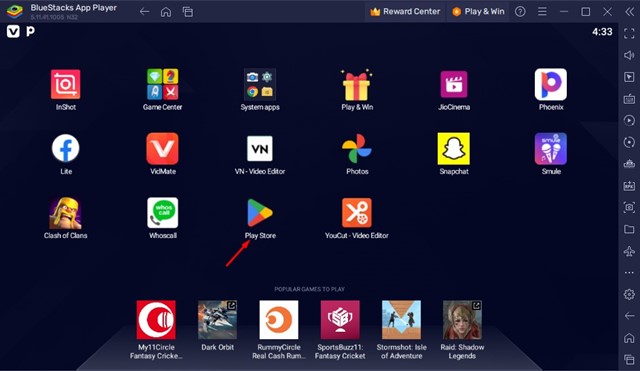 3. On the Google Play Store, search for Cash App.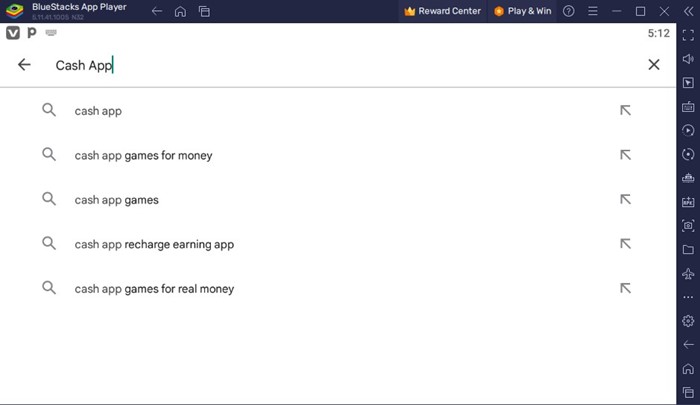 4. Open the relevant app listing and click the 'Install' button.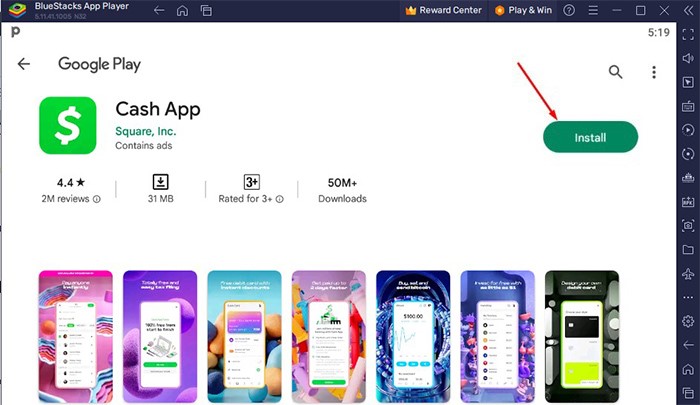 5. Now wait until Cash App installs on your device. Once installed, you can run it on your PC.
That's it! This is the easiest method to download Cash App for PC using the BlueStacks emulator.
2. Use Cash App Web Version – Login CashApp on PC
Cash App has a web version that allows you to access some of the app's features from the desktop.

The web version has fewer features, but you can still manage your accounts. So, you can login CashApp on PC to manage your accounts. First, you must visit this webpage and click the login button.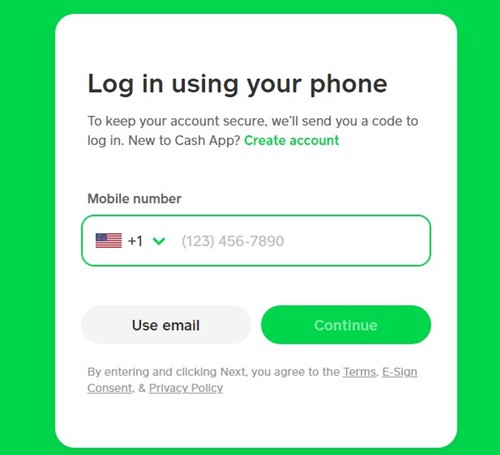 Now you will be asked to Sign in to Cash App. Enter your account details (Email/Phone number & Password) to manage your Cash App account from desktop.
3. Other Ways to Download Cash App on Windows?
If you want to avoid relying on BlueStacks or use Cash App's web version, the next best option is to use LDPlayer or Nox Player.
LD Player and NoxPlayer are both emulators and share many similarities with BlueStacks. But these two are optimized for performance and can handle Cash App better.
To download Cash App on Windows 10 via LDPlayer or NoxPlayer, open the Google Play Store on the emulator and install the Cash App. For a full list of Android emulators, check the article – Best Android Emulators to Run Apps & Games on PC
What are the Features of Cash App?
Cash App is a finance management app that lets you do more with your money. Below, we have highlighted some of the key features of the Cash App.
Send and Receive Money: After linking your bank account to Cash App, you can use the app to send and receive money online. You can find users by name, phone number, or email address for sending money.
File your taxes: Cash App allows you to file your taxes without spending a penny. The service has no hidden fees, regardless of your tax situation.
Free Custom Visa Debit Card: Virtual debit card is another exciting feature of the Cash App. You can order your Cash App card directly from the app, and once you get it, you can purchase anything online with the virtual card.
Buy & Sell Stocks: Cash App allows you to buy as little as $1 of stock in top US companies. Not only that, but even if you don't want to invest, you can use CashApp to keep track of your favorite stock.
Manage Bitcoins: You can use Cash App to buy, sell, send, and receive bitcoins. Not only that, but the app also provides you an option to set up recurring buys of bitcoins.
So, that's all about how to download Cash App on Windows. We have shared all working methods to download Cash App for Windows latest version. If you need more help downloading Cash App for PC, let us know in the comments. Also, if the article helped you, make sure to share it with your friends.