Nothing is private and fully secure in the internet world. The websites you visit and the search engine you use track your browsing activity. Tech companies like Google, Microsoft, etc., do that to show you relevant ads and improve their services.
Security experts recommend VPN software to deal with web trackers. However, although VPN software does a great job of hiding your identity & encrypting traffic, they are often costly.
What if someone can't afford VPN software? In that case, it's best to stick with anonymous web browsers. Web browsers like Epic Browser automatically block ads and web trackers to protect your privacy.
So, in this article, we will talk about one of the best-rated web browsers for PC, Epic Browser. So, let's check out everything about the Epic browser.
What is Epic Privacy Browser?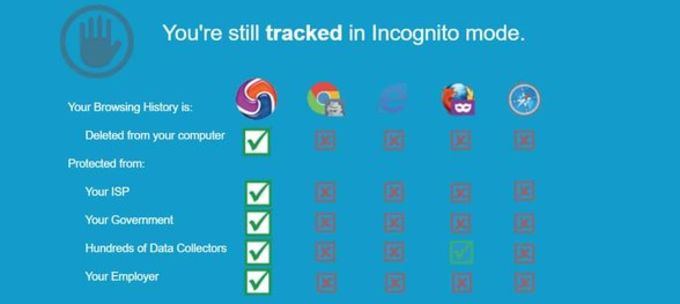 Epic browser is one of the best and top-rated anonymous web browsers available for Windows computers. It's often called the best Tor alternative because it blocks a wide range of trackers and ads for you.
The good thing about Epic Browser is that it's built from Chromium's source code. That means you will get a Chrome-type feel with this browser. Also, since it's based on Chromium, one can enjoy Chrome extensions/skins with this web browser.
Epic Browser is mainly known for its privacy and security features. The web browser automatically blocks ads, scripts, web trackers, and other trackers from the web pages you visit.
Epic browser download for PC Windows 10/11
Now that you are fully aware of the Epic browser, you might want to download the web browser on your system. Since Epic is a free web browser for PC, it can be downloaded for free from its official website.
However, if you want to install Epic on multiple computers, it's best to use the offline installation file. Below, we have shared the latest version of the Epic browser for PC.
The file shared below is completely free from viruses/malware and is entirely safe to download. So, let's download the Epic browser latest version for PC.
How to Install Epic Browser on PC?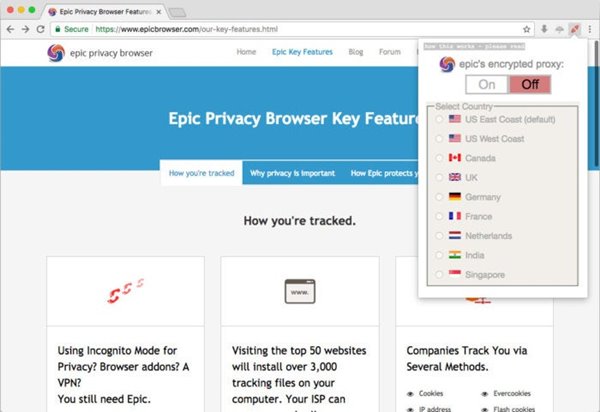 Installing Epic Browser is pretty easy. You first need to download the installation file shared in the above section. Once downloaded, double-click on the executable file to launch the installation Wizard.
Next, you must follow the on-screen instructions displayed on the installation Wizard to complete the installation process. Once installed, the Epic Browser desktop shortcut will be added to your PC.
That's it! You are done. Now launch the web browser and enjoy private browsing.
Epic Browser old version download
The official site of Epic browser for Windows/Mac doesn't provide the older versions of the browser. Instead, it just lists the latest version of the Epic browser installer.
However, you can use third-party software download sites like FileHippo to download older versions of the Epic browser. To avoid security issues, download the installation files from trusted download sites.
Features of Epic Privacy Browser
Now that you are aware of the Epic browser, you might be interested to know its features. Below, we have highlighted some of the best features of the Epic browser. Let's check out.
Free
Yes, Epic Browser is completely free to download and use. You don't need to purchase a web browser to enjoy its features. All of the privacy & security browsers were unlocked. You don't even need to create an account to use the browser.
Private & Secure Browser
Epic is a private, secure web browser that automatically blocks ads, trackers, fingerprinting, crypto mining, ultrasound signaling, and many more tracking attempts. It automatically protects you from 600+ tracking attempts.
Free VPN
The latest version of the Epic browser also lets you access blocked sites. To unblock sites, it uses its free VPN. The free VPN of the Epic browser allows you to connect to 8 different servers.
Download Videos
The epic browser also has a feature that automatically grabs videos from web pages. You can download audio and video from popular websites like Vimeo, Facebook, YouTube, Dailymotion, and more.
Block Ads
Epic Browser also includes a built-in ad-blocker that blocks ads from the web pages that you visit. Not only that, but it also blocks the trackers that use your personal data to show you relevant ads.
So, these are some of the best features of Epic Browser. Epic has many other features, which you can explore using the browser.
Does Epic Browser Support Extensions?
Epic browser is built on Chromium, hence, technically it supports Chrome extensions. However, the problem is that you can't use most of the Chrome extensions with the Epic browser.
Since the web browser is built for privacy & security, extensions and plugins that usually rely on your data & cookies get blocked.
However, the Epic browser may allow some extensions that don't track your cookies.
So, this guide is all about how to download Epic Browser's latest version for PC. I hope this article helped you! Please share it with your friends also. Also, if you know other web browsers, let us know in the comment box below.