Hundreds of grammar checker tools are available on the web. Also, even a few AI-based grammar checkers have appeared with better features and affordable price tags.
Despite having so many choices, the one tool that dominates the grammar-checking section is Grammarly. Grammary is already a top-rated grammar checker tool with free and premium plans.
You need to install the Grammarly extension on Google Chrome and start correcting your texts immediately. However, what if you want to use the grammar checker tool on Windows Software?
In that case, you must find ways to download Grammarly for Windows. So, is the Grammarly desktop app available? In this guide, we will answer all your questions related to Grammarly download for Windows.
Is Grammarly Available for Windows?
Yes, Grammarly for PC is available for both Windows and Mac. Grammarly for Windows and Mac integrates with popular applications to bring writing suggestions to you.
If we talk particularly about Grammarly for Windows, the desktop app brings you writing suggestions to your browser and on your favorite desktop apps.
Grammarly for Windows is fully compatible with Microsoft Office, Slac, Discord, and other softwares that supports messaging or editing text files.
Once installed on Windows PC, Grammarly instantly becomes your go-to writing companion that can really help you improve your writing skills, check spelling mistakes, correct grammar, change the tone of the sentences, etc.
Download Grammarly for Windows Latest Version
Grammarly is available for both Windows and Mac operating systems, allowing you to integrate the writing assistant on desktop software and web apps. Below, we have shared the latest version of Grammarly for Windows.
Download Grammarly for Windows (Latest Version)
How to Install Grammarly on Windows?
Once you download the all-in-one writing assistant on your Windows PC, install it to use it with softwares and in your web browser. Here's how to download & install Grammarly for Windows.
1. First, download Grammarly for Desktop executable file from our shared download link.
2. After downloading the Grammarly Installer, double-click on Grammarly.exe.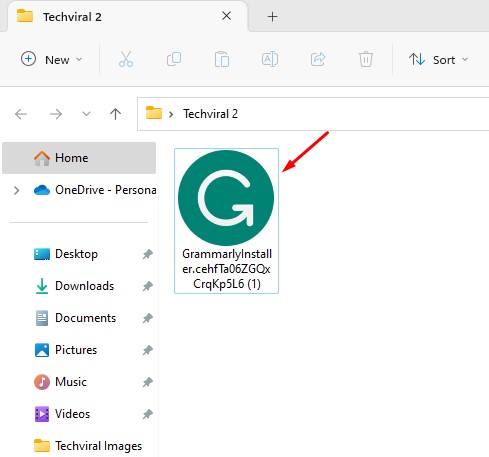 3. The installation will start, but you won't see any graphical interface.
4. Once installed, you will see the welcome screen. You will be asked to sign in to your existing account or Sign up for free.
5. If you have a Grammarly account, click Sign in and sign in with your Grammarly account.
6. Now go through the tutorial, and click on 'Activate Grammarly' on the final setup screen.
7. Now, you can use the Grammarly desktop app. Click on 'New Document' to start editing the documents.
That's it! That's how easy it is to download and install the latest version of Grammarly for Windows.
Features of Grammarly
Grammarly is currently the best all-in-one writing assistant available for Windows & Mac, and it's mainly known for its unique features. Below, we have highlighted some of the key features of Grammarly.
Check Your Grammar, Spelling, and Punctuation
Since it's a writing assistant, it can help you in various ways. Grammarly checks for grammar, spelling, and punctuation mistakes while typing a text. It also gives feedback on commas, confused words, and more.
Make your ideas clear
The biggest advantage that Grammarly has over its competitors is the ability to suggest concise alternatives for wordy phrases. It can make long, complicated sentences easy to read.
Grammarly Tone Detector
The tone detector feature of Grammarly lets you understand how your text will sound to a reader. You can hit the send button if you are satisfied with the tone. Or else, you can modify the text to change the tone.
GrammarlyGO
Since the trend of AI chatbots is quite high, Grammarly also introduced its AI tool, GrammarlyGO. You just need to provide basic prompts to GrammarlyGO, which will modify the texts within a few seconds per your requirements. It can also shorten, lengthen and change the tone of text within seconds.
Works with many apps
The Grammarly desktop app for Windows is highly compatible with your favorite desktop apps. The writing companion for PC works with Zendesk, Outlook, Gmail, Discord, Microsoft PowerPoint, Canva, and many other softwares & web apps.
Best Grammarly Alternatives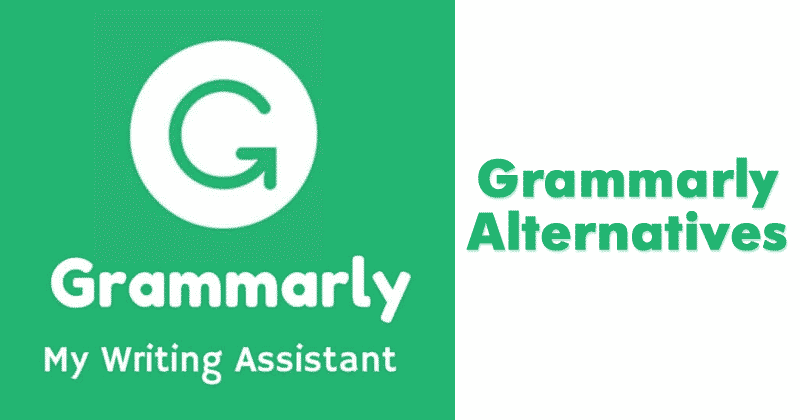 Grammarly may be the best grammar checking tool, but it's not the only one. In fact, Grammarly is pretty expensive and not meant for those with a tight budget.
While Grammarly can be used for free, you will have limited features. So, if you can't afford Grammarly premium, you can use these best Grammarly alternatives.
Alternatively, you can use the online grammar & punctuation checker tools as well. You can check out our article Best Grammar & Punctuation checker tools to explore all available options.
So, that's all about how to download Grammarly on Windows computer. Grammarly is a great writing assistant you shouldn't miss at any cost. However, to use Grammarly at its full potential, it's best to purchase the premium version. Grammarly Premium is available at an affordable price and offers you many useful features.