Microsoft introduced Windows 11 way back in 2021 which is now powering almost all PC/laptops that are not made by Apple. Along with the visual changes & impressive sets of features, Windows 11 also introduced a few new apps.
One such app is Microsoft Photos – introduced as a replacement for the old media management app for Windows.
What is Microsoft Photos?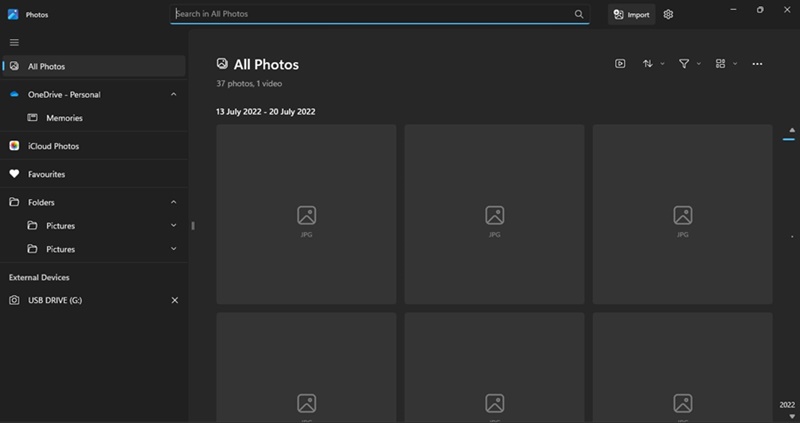 Microsoft Photos is a Windows photo management software that allows you to view, edit & share photos across devices. The latest version of Microsoft Photos has a video editor which can create videos from your selected images.
You can use the video editor of Photos to add music & special effects to your videos. When it comes to the compatibility, the new Microsoft Photos app works with all major image & video formats.
Microsoft Photos can view images & video formats like PNG, JPEG, GIF, ICO, RAW, TIFF, MP4, WMV, etc. The software even lets you import media files from connected external devices like a camera, smartphone, or USB flash drive.
After importing the media files from your connected devices, you can organize them into folders, albums, or collections using the Photos app. Overall, Microsoft Photos is a great, feature rich photo & video editor for Windows that you should use.
Download Microsoft Photos for PC – All Methods
You won't have to download the Photos app separately if you use the latest builds of Windows 10/11. The photo management app ships with every new builds of Windows operating system.
However, if you cannot access the photo management tool on your PC; download it by following the shared link. There are various ways to download Microsoft Photos app for PC; you can get it from the Microsoft Store, download & install the installer manually, or upgrade your operating system.
Download Microsoft Photos app Windows 10/11 (Latest Version)
You can download & install Microsoft Photos from the Microsoft Store. Microsoft Store provides you with the latest version of the Photos app which is free to download & use.
1. Click on the Windows search and type in Microsoft Store.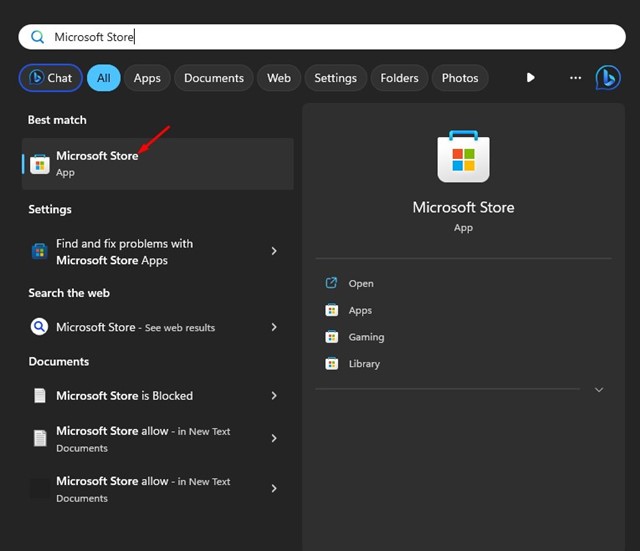 2. Open the Microsoft Store app from the list of matching results.
3. When the Microsoft Store app opens, search for Photos.

4. Open the relevant app listing and click on the Get button.
5. Microsoft Photos app will be downloaded & installed on your computer.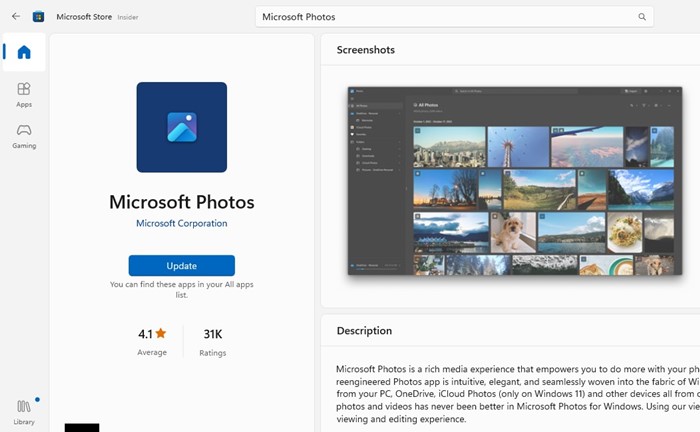 That's it! That's how easy it is to download and install the Microsoft Photos app on Windows 10/11.
Upgrade or Install the Latest Version of Windows
Another best way to get Microsoft Photos app is to upgrade or install Windows 11 on PC/Laptop. As we all know, Microsoft Photos ships with both Windows 10/11; hence, upgrading the operating system to the latest version will also install Microsoft Photos.
If you are using Windows 10, you can follow our guide: Upgrade Windows 10 to Windows 11. Or else, you can clean install Windows 11 on your PC/Laptop. Either way will get you the latest version of Microsoft Photos for free.
How to Fix Microsoft Photos App Not Working?
If you cannot access the Microsoft Photos app on your Windows 10/11, you need to troubleshoot it. The best troubleshooting method for the Microsoft Photos app is to repair or reset the app itself. Here's how you can repair or reset the Photos app on Windows.
1. Click on the Windows Start button and select Settings.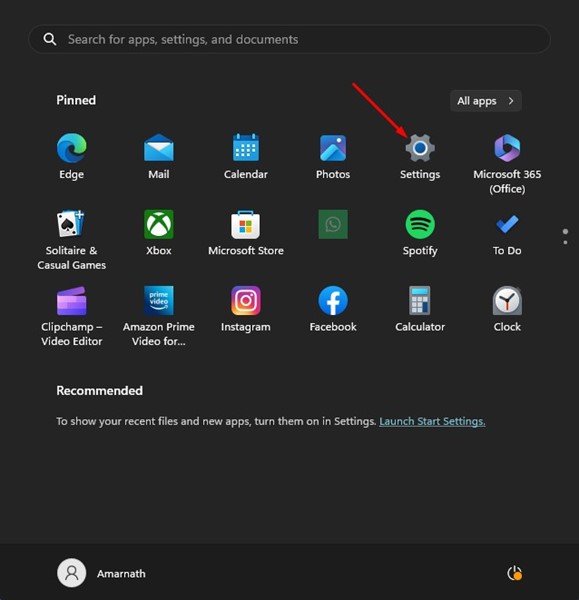 2. When the Settings app opens, switch to the Apps tab on the left.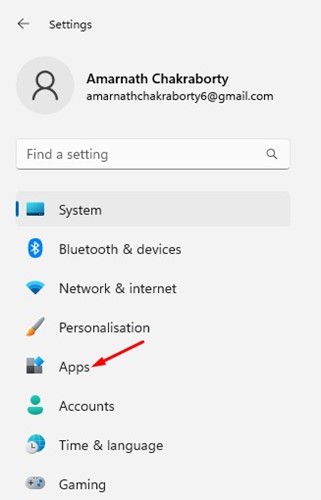 3. On the right side, click on the Installed apps.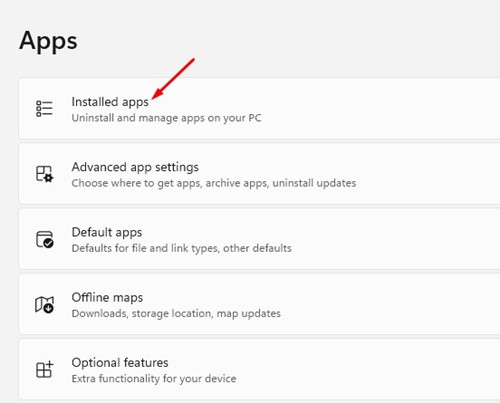 4. Now, find Microsoft Photos and click on the three dots.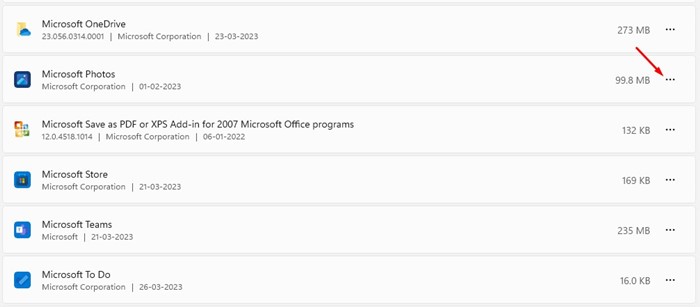 5. On the next screen, click on the Repair option.
6. If repairing didn't help, click the Reset option on the same screen.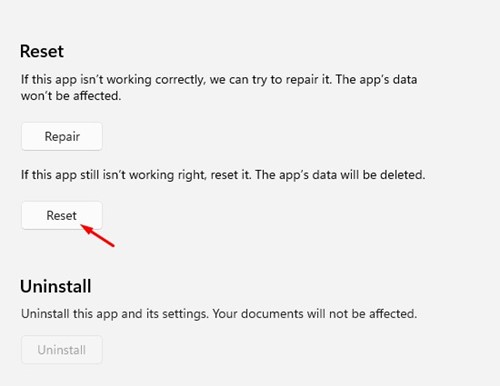 That's it! This will probably fix Microsoft Photos not working on Windows PC problems. Just open the Photos app and start managing your media files.
Main Use of Microsoft Photos App
Microsoft Photos is a great free PC app as it brings you media management features. Here are some main use of Microsoft Photos app for PC.
Media Management
The main use of Microsoft Photos app is managing the media files. With Photos app, you can easily organize your photos into folders, albums, etc. Also, you can view your saved photos by date, album, or folder.
Photo Editing
While Microsoft Photos isn't an Adobe Photoshop replacement, it's still one of the best free photo editors for PC. You can use this app for regular photo edits like cropping & rotating, correcting the color balance, removing spots & blemishes, etc.
Video Editing
Microsoft introduced the video editor in the Photos app as a Windows Movie Maker alternative. With Microsoft Photos, you can easily combine pictures into a video, create slideshows, add 3D effects, and apply style/filters to your videos.
So, this guide is about downloading the Microsoft Photos app for PC. We have shared the working methods to download & use the latest Microsoft Photos app version on Windows 10/11. For more guides like this, make sure to bookmark our page.