Let's admit; there are almost hundreds of music streaming services available out there. However, out of all those, only a few of them really stands out. If we have to pick the two best music streaming services, we will pick Spotify & Tidal.
Although Spotify is the most used music streaming site, Tidal also has a comparative fan base. Both platforms allow you to stream music, create playlists, download songs for offline listening, and discover new tracks based on your listening habits.
Since we have already discussed the Spotify desktop app, we will talk about the Tidal app for PC. So, let's check out everything about Tidal – High Fidelity Music Streaming app for PC.
What is Tidal?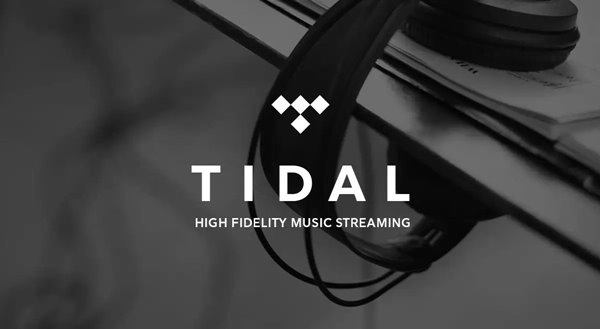 Tidal is a music streaming platform that allows you to stream music, create playlists, and download songs for offline listening. If you cannot pick what to listen to, you can use Tidal to discover new tracks.
The good thing about Tidal is that it shows you music recommendations based on your personal taste. If we compare Tidal with Spotify, Tidal has more music tracks. As of now, Tidal has over 70+ million tracks, exclusive releases, and tons of interviews and music videos.
Tidal is basically a platform that brings you closer to the artists you listen to. Since it's a premium music streaming service, you will get to enjoy the ad-free music experience.
Features of Tidal Music
Now that you are aware of Tidal, you might be interested to know its features. Below, we have highlighted some of the best features of Tidal for PC. Let's check out.
70+ Million Songs
When it comes to quantity, no other music streaming service can beat Tidal. Tidal has over 70+ Million Songs that you can listen to for free with the premium account. Apart from that, there are tons of exclusive releases, interviews, and music videos.
Mixes and Radio
With Tidal, you can get a personalized curation of songs and videos with My Mix or discover new music with Artist Radio. It uses some advanced algorithms to create the perfect mix for you based on your recent listening patterns.
High Fidelity Sound
With a Tidal HiFi subscription, you get the option to listen to uncompressed music files. In addition, you will be able to stream millions of tracks in lossless quality. Apart from that, TIDAL also offers master-quality audio with a Tidal HiFi subscription.
Offline Playback
A TIDAL Premium subscription also unlocks the offline playback features. That means you can download your favorite music tracks and listen to them without connecting to the internet. So, the songs you love will always be available – even without WiFi or LTE.
Videos and Livestreams
TIDAL is famous for its Video database as well. With a TIDAL subscription, you can watch over 250,000+ high-quality videos, including music videos, original content, events, and exclusive live streams.
So, these are some of the best features of TIDAL for desktops. It would be best if you started using the desktop app of TIDAL to explore more features.
Download TIDAL for PC's Latest Version
Now that you are fully aware of TIDAL, you might want to download & install the app on your PC. Well, the TIDAL app is also available for mobile OS like Android and iOS. However, if you prefer listening to music on a PC, you need to download the TIDAL app for PC.
Please note that TIDAL is a premium service. So, after installing the application, you will be asked to enter your account details. However, if you don't want to purchase TIDAL, you can try the 30-day trial that the company offers.
Right now, TIDAL has two plans – TIDAL Premium and TIDAL HiFi. Almost every feature of both plans remains the same, but the HiFi one provides you a superior sound quality & Doly Atmos support.
So, if you are interested in using TIDAL on a PC, you need to use the download links shared below. So, let's get the download links of the latest TIDAL for the desktop.
How to Install TIDAL on PC?
Since we have shared TIDAL for the PC offline installer, the installer file doesn't require an internet connection during the installation. Also, you can use the TIDAL Offline installer to install the program on multiple computers.
To install TIDAL on a PC, you need to run the installer file and follow the on-screen instruction. Then, the installation wizard will guide you on how to complete the installation process.
Once installed, open the TIDAL desktop app and log in with your username and password. That's it! You are done. Now you will be able to use TIDAL on PC.
So, this article is all about the TIDAL desktop download offline installer. I hope this article helped you! Please share it with your friends also. If you have any doubts related to this, let us know in the comment box below.