Even though the use of torrents is decling with each passing year, people still use them to download non-copyrighted content.
Actually, torrent is a great way to download freeware files like Linux ISO, free games, etc. However, torrent sites are getting banned since it's mainly used to download pirated content.
Download Torrents On Your iOS Device (Without Jailbreak)
If you have an iPhone, you can also download torrent files. What's more exciting is that you don't need to jailbreak your iPhone to download torrents. Below, we have shared some simple steps to download Torrents on your iOS device. Let's check out.
1. Get the Magnet link for the files you wish to download on your device. Below are the links for some of the best-known torrent providers, check for which you want to go for.
Legit Torrents
Public Domain Torrents
Internet Archives
2. After downloading or copying the torrent links from the above steps, log on to the iOS device and get the Seedr.cc. This is the app that helps to bypass the Torrents restriction made by the system.
3. Once you have downloaded the above app, you must complete the registration. Inside it, paste the Magnet Link you wish to download. Wait for a while until the app recognizes the link you posted. Next, you will be asked for the location to save the file, choose the destination, and that is all.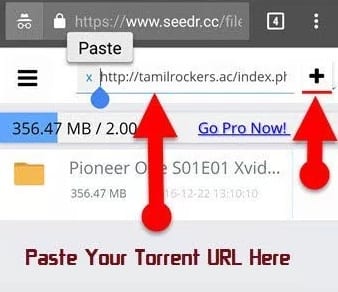 So, these are some simple steps to download torrents on your iOS device without jailbreak. If you need more help downloading torrent files on your iPhone, let us know in the comments below.