WhatsApp Gets Material Design with Voice calling for All – Today Whatsapp is one of the most popular messaging app and now this app gets very much viral in all over the world and now it has become one of the favorite app of all the user. This app allows to send messages ,images ,videos,locations for free over the worldwide users which make it one of the best android app of 2015. Now whatsapp gets updates to its material design with enable voice calling for all users. This new update have interface more better and is of very interactive design. Currently this version is not available in Google Play Store but is shown in its official website. So in this post i will tell you all about the new material design of the whatsapp.
WhatsApp Gets Material Design with Voice calling for All
Few days before the voice calling feature in whatsapp was only available via an invitation send by another user but now it has been publicly available for all android users. Now If you are looking for the calling feature of whatsapp then you can easily get it now, just by updating your WhatsApp app. There is not any official announcment of this update but many claims this and also there is a news that this update will be for windows phone too. As reported in press that the update will be available on windows phone after it gets foe IOs as this update is only available for android.
Screenshots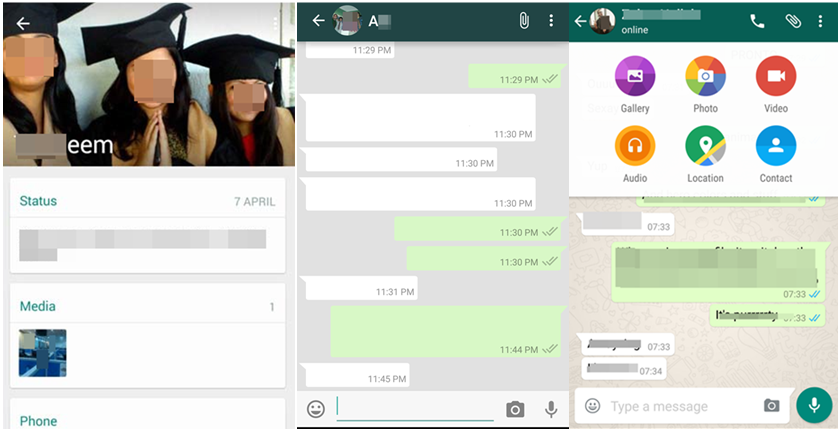 So whatsapp is continously getting update through the facebook and there are new features that are getting added to it ,now there will be a video calling feature available after some time. So user will have better interactive features in this app. You can download this update from the whatsapp official site by clicking here :
Download Whatsapp Material Design for Android
So above is the tech news about WhatsApp Gets Material Design with Voice calling for All. This update is now available for all the android users but other OS device have to wait for little to get this update on their phone ,as whatsapp is working on this. So update the app and enjoy a very interactive and user friendly interface of this app. Keep Sharing 🙂