Let's admit; there are times when we all want to share files from a PC to a smartphone or vice versa. Those days are gone when users relied on USB cables to transfer files. These days we can use WiFi networks to exchange files between devices.
However, to use WiFi for file transfer, you would need proper apps. The file transfer client needs to be installed on both devices to exchange files. As of now, there are hundreds of file-sharing apps available for Windows that allow users to share files with Android.
In this article, we will talk about one of the best file transfer utility for PC known as Zapya. Zapya is a file-sharing utility available for every platform, including Windows, iOS, Mac, Android, etc.
What is Zapya?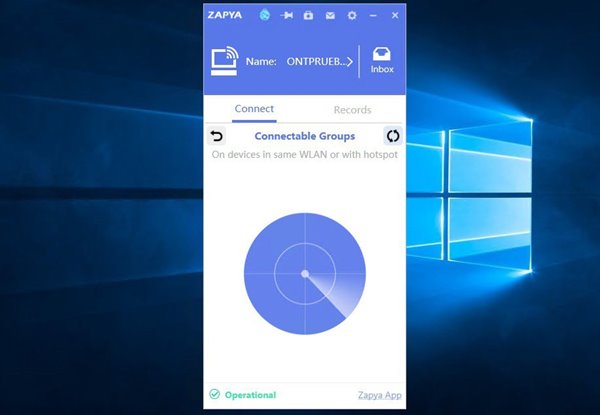 Zapya is a free file sharing tool available for Android, iPhone, iPad, Windows Phone, PC, and Mac. Compared to other file-sharing apps for PC, Zapya is pretty easy to use.
Over 300 million users right now use the tool, and the user base is multiplying. The file-sharing app gained lots of popularity after the ban of ShareiT in India.
Like every other file-sharing apps for PC, Zapya leverages your WiFi tethering or hotspot features to connect to other devices. Since it relies on a WiFi network, the file transfer speed is usually high.
Features of Zapya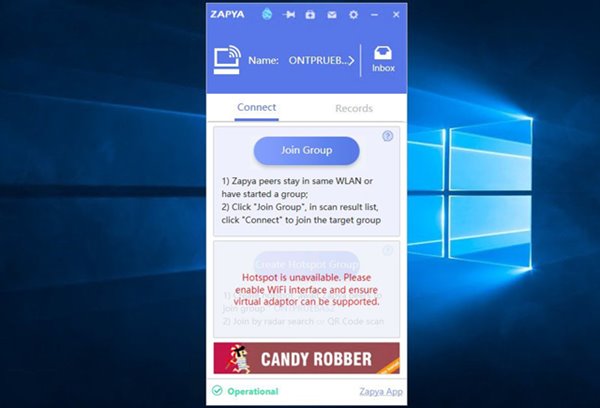 Now that you are fully aware of Zapya, you might be interested to know its features. Below, we have highlighted some of the best features of Zapya for PC. Let's check out the features.
Free
Zapya is a 100% file transfer app available for Android, iPhone, iPad, Windows Phone, PC, and Mac. You don't even need to create an account to use Zapya at its full potential.
WiFi Connectivity
Zapya leverages your phone's WIFi tethering or hotspot feature to connect with other devices. That means you can use Zapya to connect with all devices connected within a WiFi network.
Faster File Transfer speed
Since the file transfer app relies on WiFi connectivity to share files, the file transfer speed is usually very high. The transmission speed can be up to 10MB per second.
Bulk File Transfer
With Zapya, you can transfer multiple files in just one click. You can quickly transfer applications, videos, photos, music, doc files, PDF files, and other file types across devices in just one click.
Group Sharing
The latest version of Zapya also has a group sharing feature that lets you share files with multiple devices at once. The feature facilitates an any-to-any transfer with several people all at once.
So, these are some of the best features of the Zapya desktop client. The desktop client got more features that you can explore while using the tool.
Download Zapya for PC Latest Version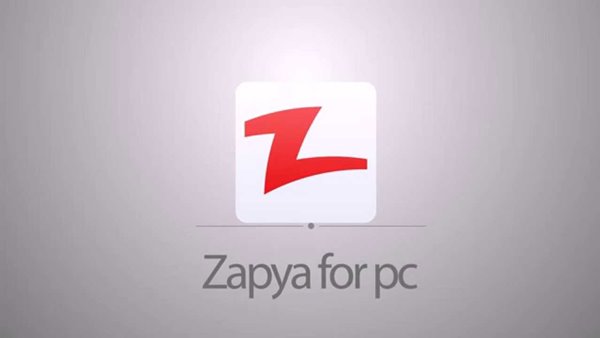 Now that you are fully aware of Zapya, you might want to download & install the program on your PC. You need to install Zapya on every device you want to share/receive files.
In this article, we are going to share the Zapya desktop client. You can use the Zapya for PC to send or receive files on every supported device. The desktop client is completely free to download and use.
Below, we have shared the latest version of Zapya for desktop. The file shared below is free from virus/malware and is entirely safe to download. Let's get the download links.
How to Install Zapya on PC?
Well, installing Zapya is pretty easy, especially on Windows operating system. But, first, you need to download the installation file which we have shared above.
Once downloaded, double click on the Zapya installer to run the installation Wizard. Next, you need to follow the on-screen instructions to complete the installation process.
Once installed, you can use Zapya for PC to share or receive files from other devices. That's it! You are done. This is how you can install Zapya on a PC.
So, this guide is all about download Zapya latest version for PC. I hope this article helped you! Please share it with your friends also. If you have any doubts related to this, let us know in the comment box below.