We all know very well that so far, at the top of DxOMark's list for the best smartphone cameras, the HTC U11 was the one who led the list. Now DxOMark retests all the popular smartphones again but this time using new protocols, and they found the new winner, Google Pixel defeated HTC U11 to gain the first position.
Google Pixel Gained The First Place In DxOMark Test
So far, at the top of DxOMark's list for the best smartphone cameras, the HTC U11 was the one who led isolated. After a review of criteria, Google Pixel gained a few more points, managing to catch HTC at the top of the list.
Anyone who enjoys photography certainly knows the DxOMark and its detailed analysis of cameras, lenses and smartphone cameras. At the end of each analysis, a ranking is given, forming a ranking for each of the categories. Each analysis is done according to a protocol created in 2012, whose first model evaluated was the iPhone 4.
With the new dual camera systems and the increasing quality of the cameras, DxOMark considered that its protocol should be updated, adding some points that are starting to become more and more important nowadays. Thus, it launched a renewed version of its protocol of evaluations and now it has introduced the following components:-
New zoom score based on multiple tests for different focal lengths.
New score for portrait/bokeh mode, both in the laboratory and outside environments.
Low-light test less than 1 Lux.
Moving tests to gauge camera performance and real-world processing techniques.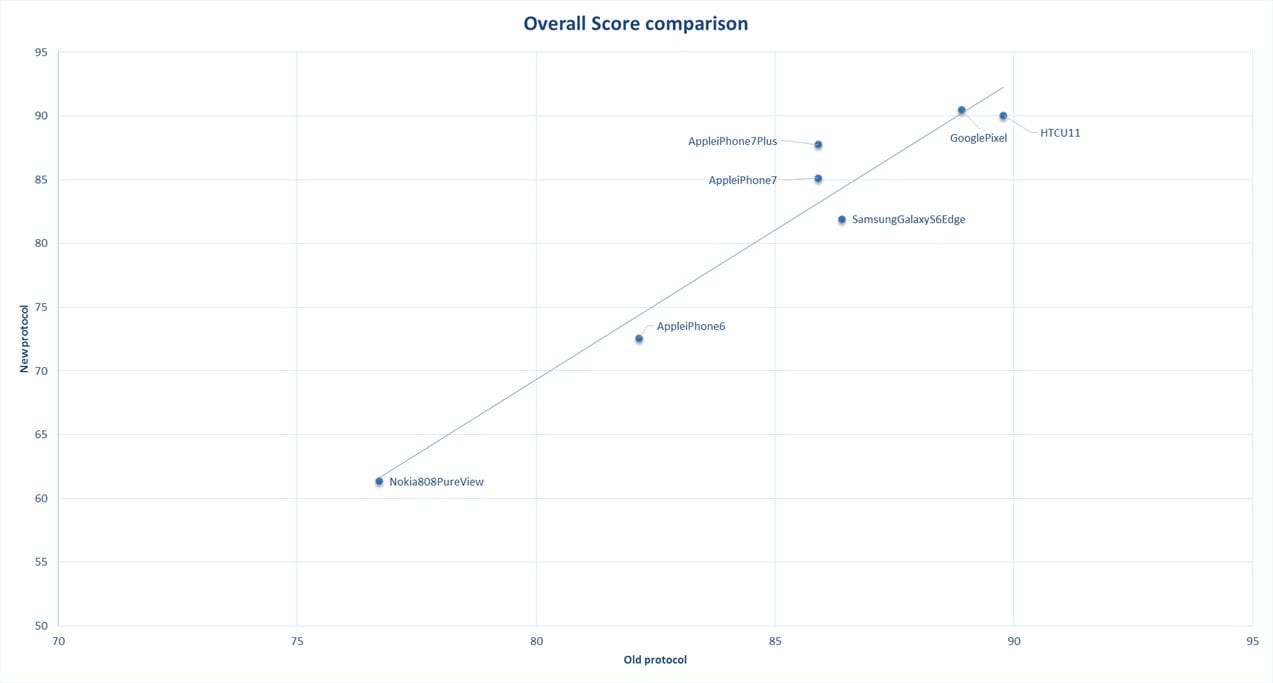 This protocol will now be applied to the tests of new models, although some main models already analyzed will also be reevaluated with this protocol more suited to their capabilities. This re-evaluation was made on Nokia 808, iPhone 6, Samsung Galaxy S6 Edge, HTC U11, Google Pixel, iPhone 7 and iPhone 7 Plus.
If so far the list was dominated by the HTC U11 isolated with 90 points, after this re-evaluation, Google Pixel gained some extra points, managing to match the score of HTC, with whom now shares the top of the table of the best mobile cameras.
In the near future, DxOMark will try to re-evaluate the maximum of smartphones already analyzed, tried to give a punctuation as fair as possible.
If you want to know more in detail the new protocol then you can do it here, or you can also observe here a comparison of the old versus new test.
So, what do you think about this? Simply share your views and thoughts in the comment section below.