In 2021, Apple introduced a new battery-saving feature on macOS 12 Monterey. The battery-saving feature is called Low Power Mode, and it's pretty similar to the one found on iPhone. The feature claims to reduce the power that your Mac uses when the battery gets low.
Hence if you are looking for ways to optimize the battery life of your MacBook, you have landed on the right page. In this article, we will discuss the Low Power Mode of the Mac and how it works. Let's know everything about the low power mode in macOS.
How does the Low Power Mode work in macOS?
Like the iPhone, the low power mode in macOS reduces the energy consumption of your MacBook. And it does so by disabling some background tasks and lowering the screen brightness and CPU speed.
The low power mode on macOS saves your MacBook's battery life, reducing the processor clock speed. However, reducing the clock speed is quite noticeable – the apps become slower than usual.
While the Low Power Mode is not designed for someone who multitasks or deals with many programs simultaneously, it can preserve the battery life and give your device a few more hours to stay active.
Steps to Enable Low Power Mode on Mac
The low power mode is introduced in macOS 12 Monterey, and it's right now only available in MacBooks from 2016 or later and MacBook models running on macOS Monterey or last update. Here's how you can enable the low power mode on Mac
1. First, click on the Apple menu in the top-left corner and select System Preference.
2. On the System Preference, click on the Battery.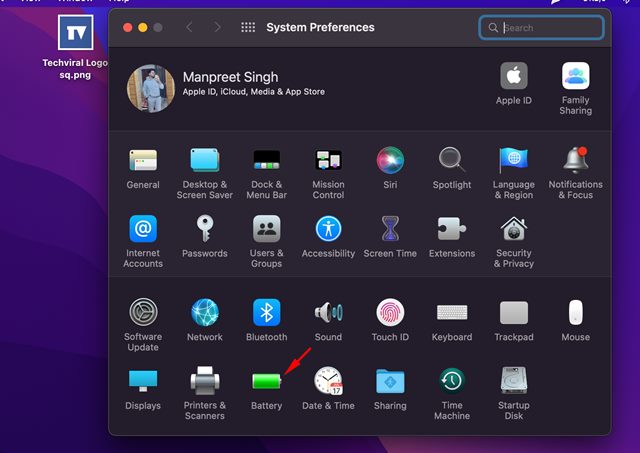 3. Now click on the Battery on the left sidebar again.
4. On the right, check the option Low power mode.
5. If you want to use the Low Power Mode even when your MacBook is charging, switch o the Power Adapter tab on the left sidebar. Next, on the right, check the option Low Power Mode.
6. If you ever wish to disable the Low Power Mode, uncheck the option in Steps 4 and 5.
That's it! This is how you can easily enable the Low Power Mode in MacBook.
Also Read: How To Recover Deleted Files On Your Mac OS X
So, that's all about enabling low power mode on Mac. The Low Power Mode is a great feature as it reduces energy consumption and optimizes your battery life. Low Power Mode will give your Mac an extra 1 or 2 hours of battery life.