Let's admit it; Messenger is a great application for communicating with our Facebook friends. It's an app that allows you to connect with your friends via text, voice, and video calls.
The company behind Messenger, Meta, also regularly introduces new features to its messaging app. However, the problem with Messenger is that it's not completely free from bugs.
Occasionally, you may encounter some bugs while using specific features of the app. For example, recently, many Messenger users were reportedly getting an 'Error Loading Media' error message.
The 'error loading media' message generally appears on the files you receive on Messenger. It can appear while viewing images, videos, GIFs, and other media files on Messenger. If you recently got the same error message, you have landed on the right page.
Fix 'Error Loading Media' On Messenger
The 'Error Loading Media' on Messenger is a very common error, and you can easily resolve it. Below, we have shared some simple methods that will help you fix the error loading media error message on Messenger. Let's get started.
1) Restart the Messenger app
If you just viewed the 'Error Loading Media' on Messenger, you need to restart the Messenger app first. Restarting the Messenger app will likely rule out bugs or glitches and allow the media file to load.
So, before following any other methods, restart the Messenger app. To restart Messenger, open your Recent apps list and close the Messenger app. Now wait for a few seconds and then open Messenger again.
2) Restart your Device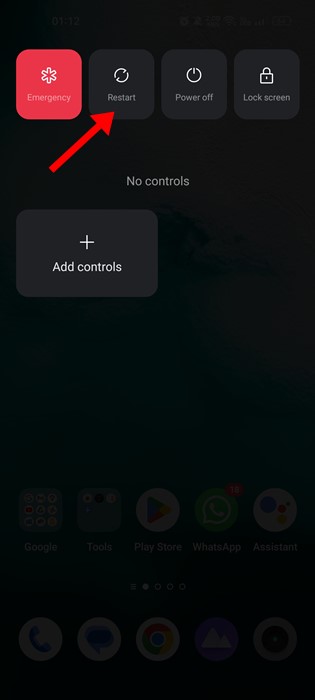 If restarting the Messenger app didn't help, you need to restart your smartphone. Be it Android or iPhone; a simple restart can fix many issues and terminate all background processes.
So, restart your smartphone and open the Messenger app. There is a higher probability that the Media files will play now on your Messenger app.
3) Make Sure Your Internet is Working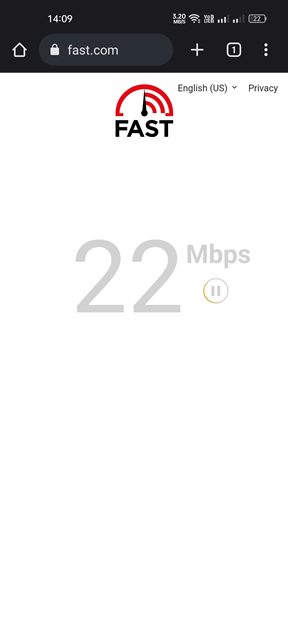 No matter how often you attempt to play the media file, if your phone or computer is not connected to the internet, the Media will not load.
You may have received the media file on Messenger when you're connected to the internet. And after receiving it, your internet is disconnected, leading to the 'Error loading media'.
No internet or unstable internet is the main cause of the 'Error Loading Media' error on the Messenger app. Therefore, double-check your internet before trying out any other solution.
4) Check if Messenger is Experiencing a Technical Problem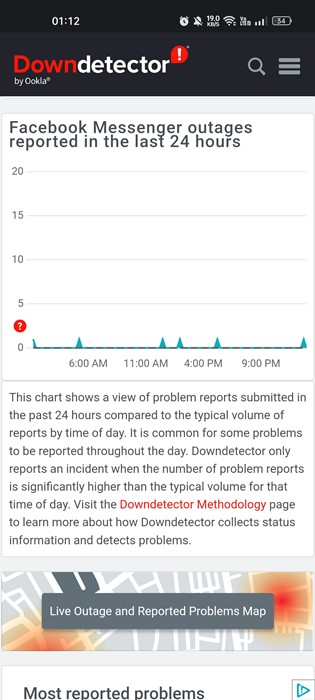 By technical problem, we mean server outage. It's possible for tech companies to face occasional downtime as they need it to maintain their server.
So, if the servers of Messengers are down, no media file will load. The best way to confirm whether Messenger is facing any outage is by checking this Downdetector page.
Downdetector or other similar websites tracks all websites and tells you if your favorite sites or services are down or having problems.
5) Turn off Data Saver Mode on Messenger
Messenger has a Data Saver Mode that tries to save data as you use the app. This feature can sometimes interfere with the media files and prevent them from playing automatically.
Data Saver prevents media files from playing automatically to preserve data. Here's how to disable the Data Saver Mode on Messenger.
1. First of all, open the Messenger app on your Android. Next, tap on the hamburger menu in the top-left corner.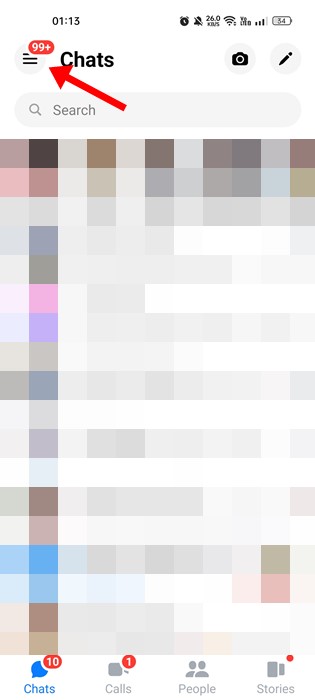 2. A menu will slide from the left; tap on the Settings gear icon.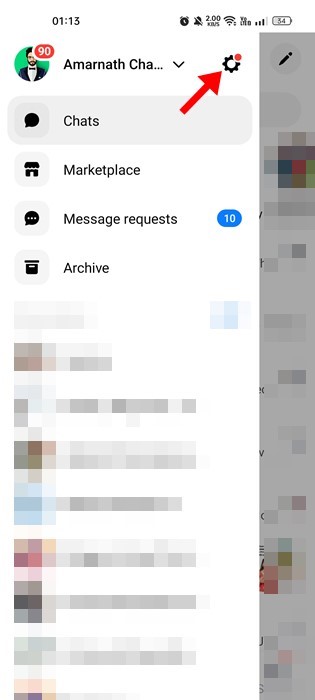 3. This will open the Profile settings page, scroll down and tap on the Data Saver.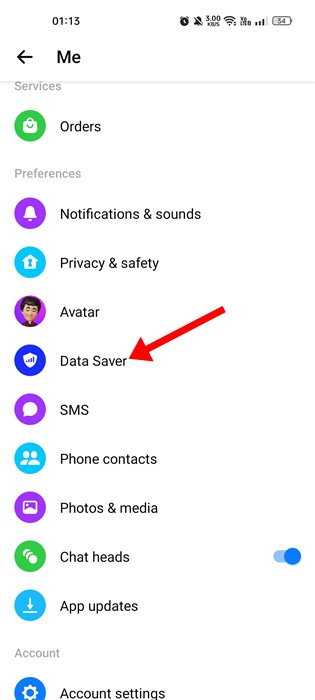 4. On the Data Saver screen, toggle off the feature.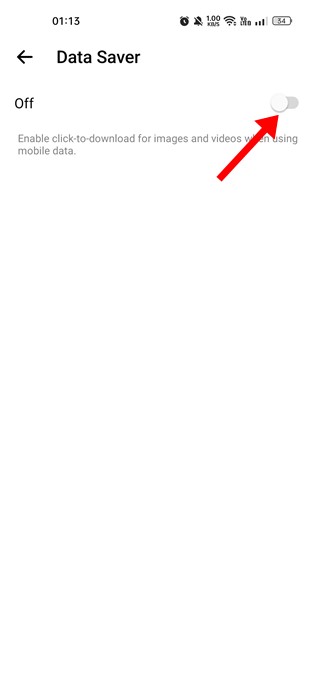 That's it! This is how you can disable Data Saver mode on Messenger to fix the 'Error Loading Media' message.
6) Clear Messenger App Cache
If the problem is still not fixed, you must try clearing the Messenger app cache. Like every other app, Messenger also keeps some temporary files called cache on your phone.
This file helps apps load faster, but if it gets corrupt, it can trigger many errors, including the 'Error Loading Media' on Messenger. So, it's best to clear the cache file.
1. First of all, long press on the Messenger app icon and select App info.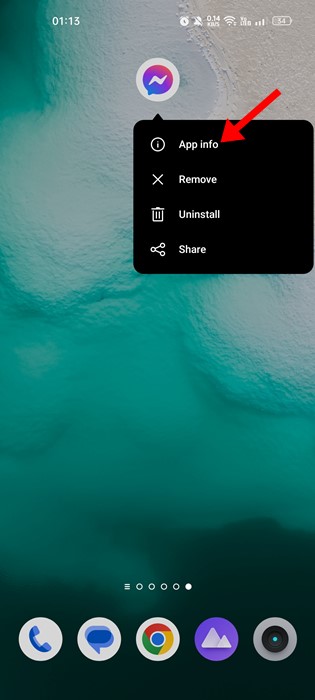 2. On Messenger's App info page, tap on Storage Usage.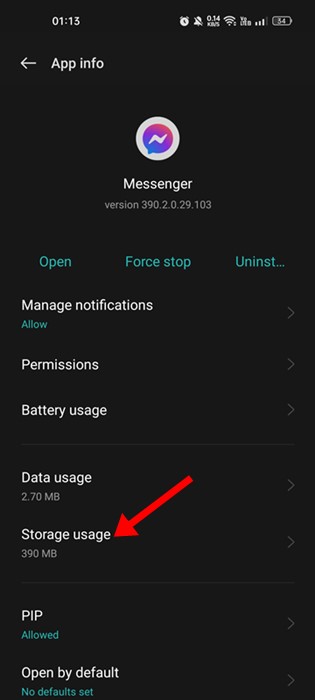 3. On the Storage usage, tap on Clear Cache.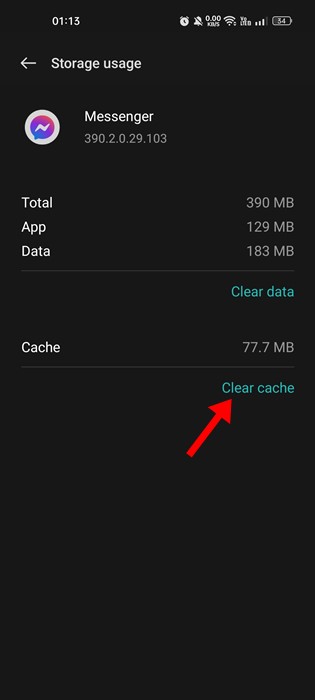 That's it! This is how you can clear the app cache file for Messenger to fix the Media playback error message.
7) Update the Messenger App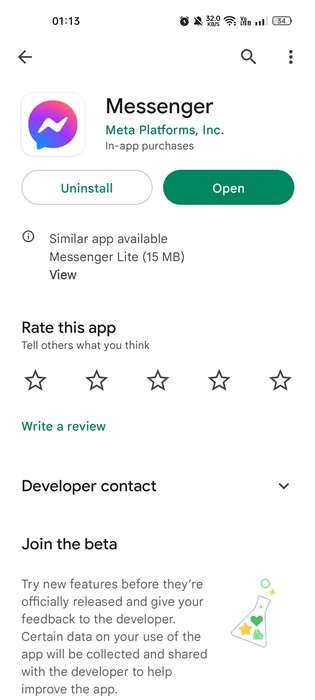 If nothing worked for you, you could update the Messenger app. Many users have claimed to resolve the 'Error Loading Media' error message just by updating the Messenger app from the App stores.
Also, you should always keep your apps updated. Doing so will ensure better app performance and stability. Head to the Google Play Store or Apple App Store and update the Messenger application.
Also Read: How to Hide Messages on Messenger
So, these are some of the best ways to resolve the 'Error Loading Media' error message on the Messenger app. If you need more help fixing 'Error Loading Media' on the Messenger app, let us know in the comments. Also, if the article helped you, make sure to share it with your friends as well.