The CEO Mark Zuckerberg has announced a new name of the company at the connect event. Facebook's new name is "Meta," the name change comes as the company battles criticisms from lawmakers and regulators.
Earlier this month, there were reports that the move for changing the name company's name is to build a metaverse. Zuckerberg said privacy and safety should be built into the metaverse.
At the company's Connect Event, Zuckerberg said,
"We are a company that builds technology to connect. Together, we can finally put people at the center of our technology. And together, we can unlock a massively bigger creator economy. To reflect who we are and what we hope to build".
Facebook is Now Known As 'Meta'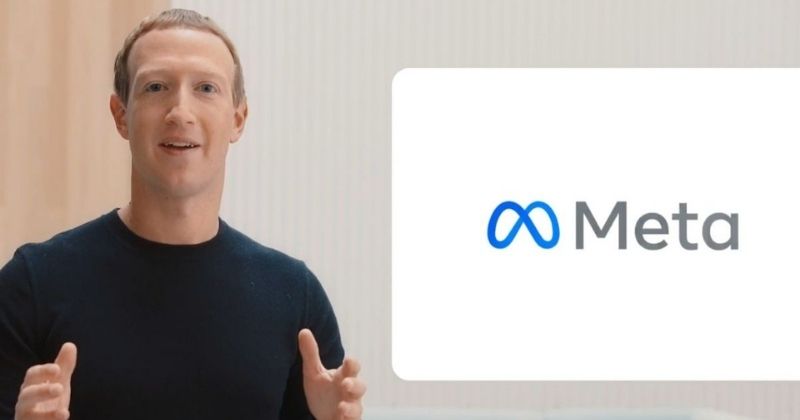 According to Mark Zuckerberg, the name Facebook doesn't fully confine everything the company is now doing. It is still linked to one product. But in the future, we will see it as a metaverse company.
Announcing @Meta — the Facebook company's new name. Meta is helping to build the metaverse, a place where we'll play and connect in 3D. Welcome to the next chapter of social connection. pic.twitter.com/ywSJPLsCoD

— Facebook (@Facebook) October 28, 2021
In a blog post, Zuckerberg wrote, the corporate structure of the company would not be changed, but the reports of the financial results will.
"Starting with our results for the fourth quarter of 2021, we plan to report on two operating segments: Family of Apps and Reality Labs" he explained."
Over the past few weeks, Facebook was under intense scrutiny after it revealed its name change plan based on the documents provided to the Wall Street Journal by Whistleblower.
At the live-streamed Connect Event, the CEO gave many examples of privacy and safety controls that would be needed.
Moreover, the company gave updates for its VR and AR products. This year, the company will launch a way for people using the Oculus VR headset to call friends from Facebook Messenger. And people can also invite others to the social version of their home, "Horizon Home," where they can talk and play games.