Business cards are always essential for a good networking, as through them you can expand your contacts, especially in the professional field. Have a look at 20+ most amazing business cards of famous personalities.
20+ Famous Personalities And Their Amazing Business Cards
A business card is a part of the essential steps that any entrepreneur should take as soon as they start a business. The entrepreneur's business card is seen in many ways; it acts as a support that you can trust that person, after all, is written there on the card what it does and the name of the company where he works. Awesome Business Cards will never fail to create a good first impression.
If intelligent people can create excellent company, then it's for sure that they can also build their business cards. Therefore, have a look at these twenty amazing business card of famous personalities which you will surely admire.
1. Bill Gates: Microsoft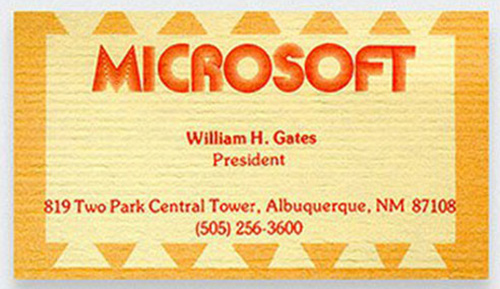 William Henry "Bill" Gates was born on October 28, 1955, is an American business tycoon, entrepreneur, philanthropist, investor, and programmer. He is very successful amongst all the tech giant owners, and the reason is he co-founded Microsoft, which is the world's largest PC Software company.
2. Steve Jobs: Apple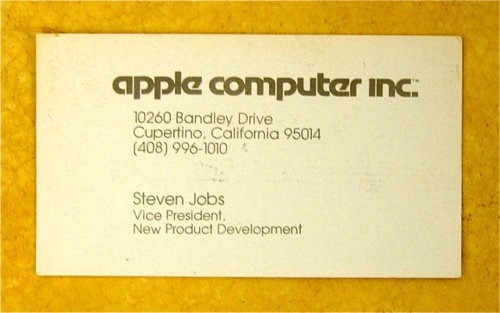 Steven Paul was the original name of Steve Jobs. He was born on February 24, 1955, and died on October 5, 2011, due to Pancreatic cancer and respiratory arrest. He was an American information technology entrepreneur and inventor. He was the co-founder, chairman, and chief executive officer (CEO) of Apple Inc. Another company he acquired was Pixar and Next.
3. Larry Page: Google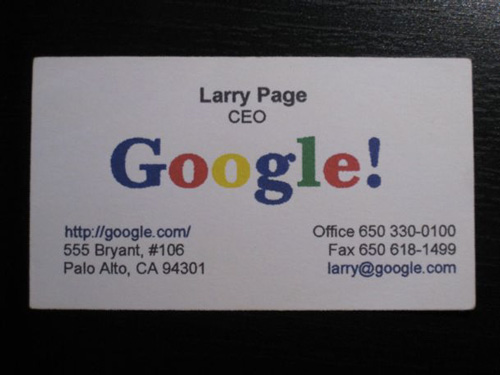 Who doesn't know about Google? The search giant Google is the giant internet network among all the other internet services in the world. Larry Page co-founded Google. He was born on March 26, 1973. Google currently have Sundar Pichai as CEO
4. Mark Zuckerberg: Facebook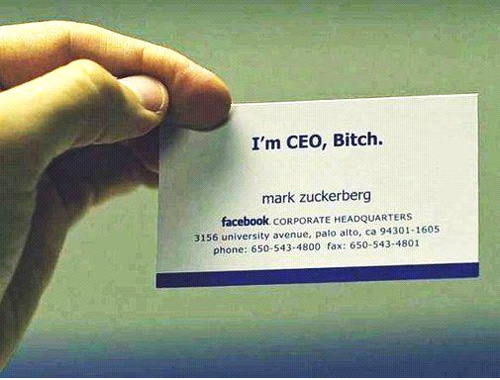 Mark Elliot Zuckerberg was born on May 14, 1984, is an American programmer, Internet entrepreneur, and philanthropist. Mark Zuckerberg along with four other fellows launched Facebook from Harvard's dormitory room. But it was limited to the university itself, later it was expanded rapidly. Mark Zuckerberg also acquired WhatsApp and many other start-ups.
5. Evan Williams: Twitter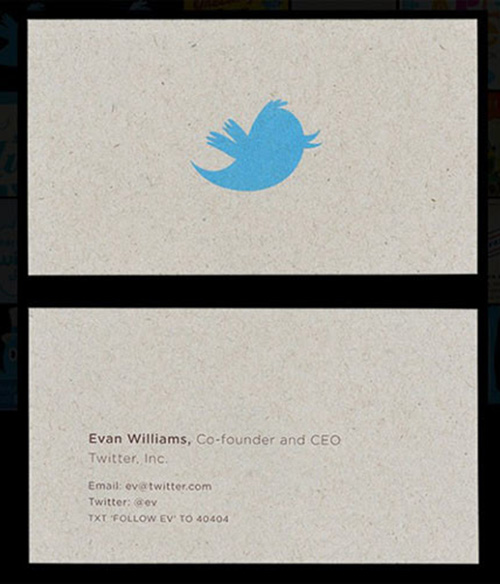 Evan Clark Williams was born on March 31, 1972, is an American computer programmer and Internet entrepreneur who has established several Internet companies. Williams was earlier Chairman and CEO of Twitter. Twitter is a popular social networking site that permits users to exchange and read 140-characters messages which are called tweets.
6. Jerry Yang: Yahoo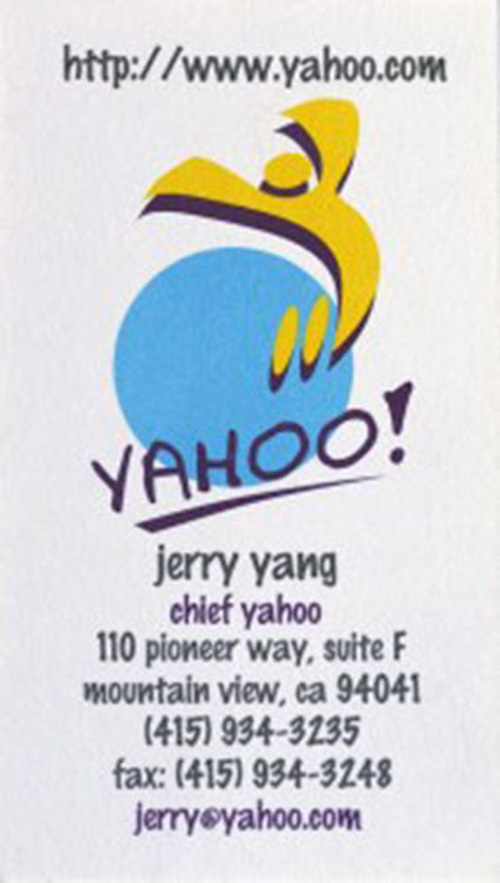 Yahoo would stand just behind Google regarding search engine. Yahoo is an American multinational technology company headquartered in Sunnyvale, California. It is globally recognized for its Web portal, search engine Yahoo! Search, and related services. Yahoo was founded by Jerry Yang who was born on November 6, 1968. He is a Taiwanese American Internet entrepreneur and programmer.
7. Chuck Jones: Warner Bros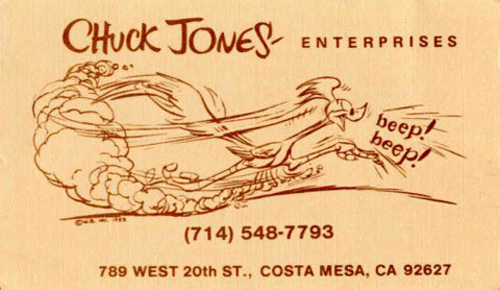 Warner Bros. Entertainment Inc. often pointed as Warner Bros. Pictures, Warner Bros. or just only WB is an American entertainment company. As one of the major film studios, it is a division of Time Warner. Warner Bros acquired rights to the Harry Potter novels and released feature film adaptations of the first in 2001 which was an immense hit.
8. Walter Elias Disney: Walt Disney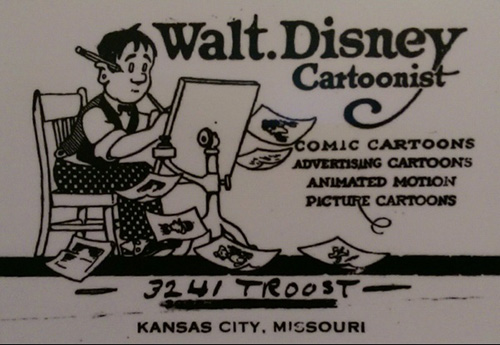 Walt Disney was founded on October 16, 1923, by Walt Disney and Roy O. Disney as the Disney Brothers Cartoon Studio, and established itself as a leader in the American animation industry before expanding into live-action film production, television, and theme parks
9. Michael Dell: Dell
Dell Inc. is an American privately owned multinational computer technology company based in Round Rock, Texas, United States, that develops, sells, repairs, and supports computers and related products and services. The company Dell is named after its founder, Michael Dell, the company is one of the largest technological corporations in the world, employing more than 103,300 people worldwide
10. Steve Wozniak: Co-founder Apple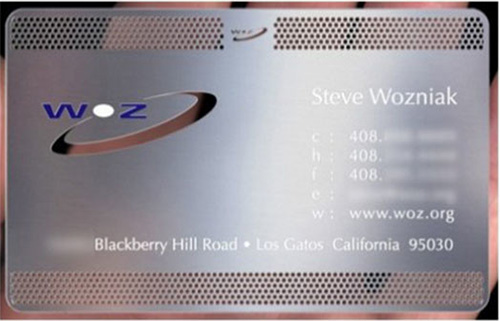 Steve Wozniak was born on August 11, 1950, nicknamed "Woz," is an American inventor, electronics engineer, programmer, and technology entrepreneur who co-founded Apple Inc. He is known as a pioneer of the personal computer revolution of the 1970s and 1980s, along with Apple co-founder Steve Jobs.
11. Mitchell Baker: Mozilla
Winifred Mitchell Baker is the Executive Chairwoman of the Mozilla Foundation and of Mozilla Corporation, a subordinate of the Mozilla Foundation that regulates development of the open source Mozilla Internet applications, including the Mozilla Firefox web browser and the Mozilla Thunderbird email client
12. Meg Whitman: Hewlett Packard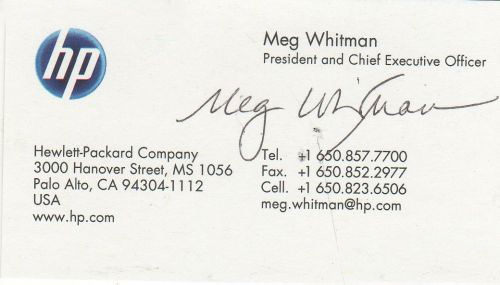 Meg Whitman born on August 4, 1956, is an American business executive. Whitman is presently the President and Chief Executive Officer of Hewlett-Packard Enterprise, as well as the Chairwoman of HP Inc.
13. Tim Berners-Lee: WWW
Many people will thank this man today for inventing the world wide web. Timothy John Berners-Lee was born 8 June 1955 also known as TimBL, is an English computer scientist, best known as the inventor of the World Wide Web.
14. John Donahoe: Ebay
John Joseph Donahoe was born on April 30, 1960, is an American businessman who served as president and CEO of eBay from March 31, 2008, to July 2015. He is currently a member of the President's Export Council and serves on the Boards of Directors of both eBay Inc. and Intel Corp. He also serves as chairman of PayPal.
15. Richard Stallman: GNU
Richard Matthew Stallman often known by his initials, RMS, is an American software freedom activist and programmer. Stallman launched the GNU Project, founded the Free Software Foundation, developed the GNU Compiler Collection and GNU Emacs, and wrote the GNU General Public License.
#16 Eric Schmidt
Eric Schmidt is an American software engineer, a businessperson and the Executive Chairman of Alphabet, Inc. He was born on April 27, 1955. Eric Schmidt served as the CEO Of Google from the year 2001 to 2011
#17 Donald Trump
Well, who doesn't know Donald Trump? Donald John Trump (born June 14, 1946) is an American businessman, television personality, politician, and the 45th President of the United States.
#18 Neil Armstrong
Neil Alden Armstrong (August 5, 1930 – August 25, 2012) was an American astronaut and the first person to walk on the Moon. He was an officer in U.S Navy and served in the Korean War before becoming an Astronaut.
#19 Albert Einstein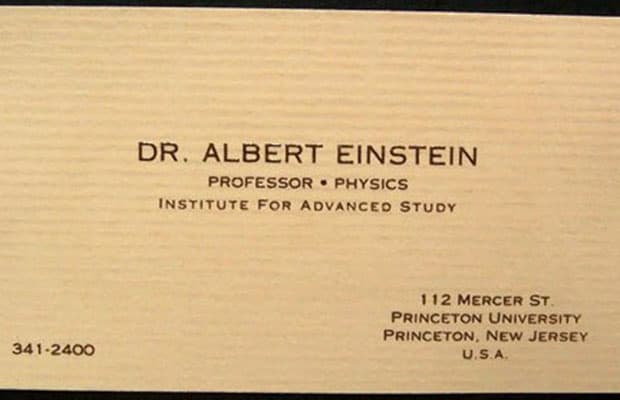 Albert Einstein (14 March 1879 – 18 April 1955) was a German-born theoretical physicist. Well, we have to write countless words to describe what Albert Einstein did! 'Genius' is the only word that strikes our mind while describing him. The business card may not seem like the business card of a 20th-century genius, but perhaps the brilliance lies in its simplicity.
#20 Barack Obama
Barack Hussein Obama (born August 4, 1961) is an American politician who served as the 44th President of the United States from 2009 to 2017.
#21 Abraham Lincoln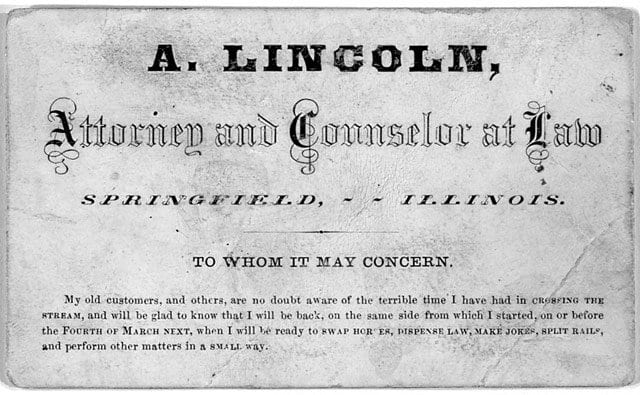 Abraham Lincoln was an Americal statesman and lawyer who serves as the 16th President of the United States. He led the United States through its Civil war. Lincoln led the United States to ultimately defeat the Confederacy, and following his famous Emancipation Proclamation, he enacted measures to abolish slavery.
#22 Hillary Clinton
Hillary Diane Rodham Clinton was the First Lady of the United States from 1993 to 2001. She was an American politician and served as the Junior U.S. Senator from New York from 2001 to 2009. Hillary Clinton's net worth stood at $45 million as of October 2017, according to Forbes.
#23 Warren Buffett
Warren Edward Buffett is an American business magnate, investor, and philanthropist who serves as the chairman and CEO of Berkshire Hathaway. He is considered one of the most successful investors in the world[2][3] and has a net worth of $87.5 billion as of February 17, 2019,
So these are the Business cards of 20 famous personalities. Did any of these serve as an inspiration? If yes, let us know in the comment section below.