Let's have a look at the guide for How To Find Indian Vehicle Information 2019 On Your Android & iPhone, as there are lots of apps that are available in the market by which you can fetch out the vehicle details in just seconds. So have a look at the complete guide discussed below to proceed.
[dropcap]A[/dropcap]ndroid and iOS are the two platform for which there are thousands of apps that are being developed until the date. There is a number of developers working on a daily basis to build some amazing apps for the users that make their task more easier and convenient. Now as we are going to discuss fetchingh the vehicle details. This seems to be a very tough job as only RTO has these detail but what If your smartphone gets this detail. Yes, that's possible that is the only reason I'm writing this guise. Because there are some portal online that can do this job and you can get the details of any vehicle in front of you by just entering its no in your app that will be installed on your smartphone and it will show you all the relevant details including the owner name etc. This seems to be cool and by following this tutorial you will be able to do that.
Also Read: Best Car Learning Apps for Android
Actually, my friend's car was stolen and we were looking for the guys who did that and we had their vehicle no. So I thinking about the way by which I can get the detail of the owner of that bike. So I researched over the internet and found some apps that could do that and I found that the bike was registered with some company. I contacted the company and with little social engineering,g we got that person as they were a peon in that company and used company bike to stole my friend's car. So I decided to write one guide on this as this thing is very helpful and you surely gonna love it. I took all the screenshots so that I can guide you how exactly this app will work. And I have explained the things step by steps so that even non-technical guy can implement this.
How To Find Indian Vehicle Information On Your Android & iPhone
There were lots of apps that claim that they can get the car details but after trying a few of them I get to know that only one works perfectly so I'm going to discuss that app only. And also that is available for both Android and iPhone. So follow the below steps to proceed.
Also Read: How To Recover Deleted Text Messages On Android Device
Steps To Find Indian Vehicle Information On Your Android & iPhone:
#1 First of all, in your Android and iPhone, you need to download and install the app RTO Parivahan Vehicle Registration, this is the app that gonna fetch any vehicle detail for you and its only 4.6 MB and have all the RTO DB sync.
#2 Now launch the app you will see the three option to search vehicle detail that is by number, by name and then by license. You can select whatever you wish to.
#3 Now simply enter the vehicle details and click on the search button there and app DB will fetch details from RTO online and within a few seconds you will get all the details required.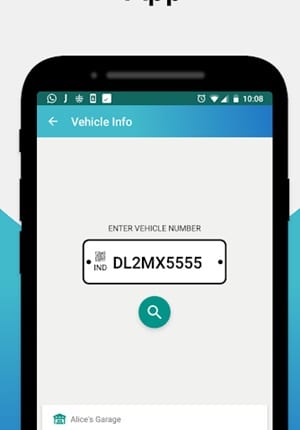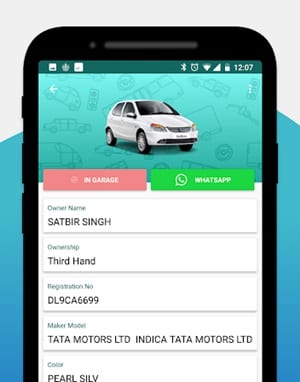 #4 That's it with this now you can get details of any vehicle just by knowing its number.
Also Read: How to Automate Your Android Phone
So this guide was all about How To Find Indian Vehicle Information On Your Android & iPhone, Use the above guide and you can easily get the details of any of the vehicle in front of you. All you need is note the number enter in the app discussed above and you will get all the required details just in seconds and without spending a single penny. Hope you like this and I'm expecting that you will surely share this with your friends as this app gonna help you a lot in some emergency time. If you have any related query then you can directly ask me in the comment box, I'll be there to clear your doubts.