There could be various reasons why you would need to find someone's phone number online. Maybe you've lost your old friend's contact information and don't know how to contact, or you're getting calls from an unknown number and want to check who it is.
Whatever the reasons, finding someone's phone number online is pretty easy. There are not one, but many ways to find someone's phone number on the internet. Hence, this article will list some of the best ways to find someone's phone number online. Let's check out.
Steps to Find Someone's Phone Number Online
Please note that finding someone's phone number for misuse is an evil thing. And you should refrain from such activities. Here are some of the best ways to find someone's phone number online.
1. Use the Social Media Network
Most people provide mobile number information on social networks, so you can probably locate someone's number over social media sites. Find the person's name, and you can then look for the number inside the account info for that person.
Try to use the most probable name pronunciation for the person you are searching for, and you shall be able to locate almost anyone present there.
2. Use Search Engines
Put in the most known information about the person you are finding the phone number, and then let the search engine use its smart algorithms to locate the rest of the information regarding the person.
You should note that the search engines will also be searching through the social media accounts on the internet and all their interactions to find the information for the exact person, and you can also see the phone number for that person.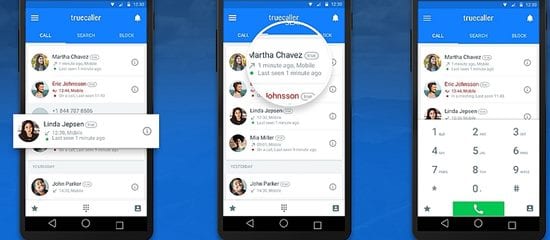 Different apps and tools on the internet tend to provide the full information regarding some searched person. These apps can look deep into the networks to search for similar persons.
Note that you lack the information about the person you are looking for, so it is tough for any search system to find that person's mobile number, but luck can still do your work; you may end up looking for very short information for the people. Unless you can also be left with nothing apart from frustration!
4. Use Zabasearch
Zabasearch is a tool that allows users to find data related to individual people. The tool collects all the publicly available information. So, if you have also shared your personal data anywhere on the web, there are higher probabilities that Zabasearch will have it.
So, if you want to grab someone's phone number online, you can use Zabasearch to find it. However, don't use the 'Search for a phone number' feature because it charges you. You can opt to search by name and see what comes in return.
5. Use Online Directories
Several directories are available on the web that focuses on phone number. One of the best ones is Who called me. The service allows users to know who has called you.
These directories can be handy because they often show comments from others who might have dealt with the same number. So, if you know how to utilize these phone directories, you will not search for other alternatives.
6. Use Bing To Find a Phone Number
Like Google, Bing can also help you find the phone numbers of businesses, governments, or other organizations. You must rely upon a few search dorks to get to the phone number. To find out anyone's phone number through Bing search combinations like – Name + Phone Number, "Name" + "Contact Number", "Name" + "Phone", etc.
Bing is also one of the most used search engines, and it will show you the relevant results. So, if you know how to use search dorks effectively, you can locate the phone number easily.
7. Use Who Called Me?
Well, Who Called Me? is a specialized directory that could help you to find a phone number. There are plenty of specialized phone directories available on the internet and Who Called Me? is one of them.
If you have just received a call from an unknown number, search it on Who Called Me?. It will list all details associated with the number, including where it originated, who it is, and comments from other users.
So, these are some of the best methods to find someone's phone number online. If you want to suggest other tips for finding a phone number online, let us know in the comments below.