Get 4.4, 5.5 & 6.6 Lockscreen Pattern On Android using the xposed module that will let you to do so after rooting your device and installing xposed installer in it.
In these days android is popular used operating system and everybody adopting android phones. Android operating system is administered by Google. And we discussing lots of cool stuff to customize this OS, Freshly, we discovered another trick to get the 4*4, 5*5 and 6*6 lockscreen pattern in your android. Yes it possible as till now you only had seen 3*3 lock screen password. but the method that we are going to discuss right here will help you to have some extra security feature on your device. So have a look on complete guide discussed below to proceed.
Also Read: Top 10 Best Paid Android Apps You Must Have In Your Smartphone
How To Get 4.4, 5.5 & 6.6 Lockscreen Pattern On Android
The method is quite simple and just need a rooted android device that will allow Xposed installer to run on device. And after having Xposed installer you will be using a Xposed module app to to get the 4*4, 5*5 & 6*6 Lockscreen Pattern in your android. For this follow the guide below.
Steps To Get 4.4, 5.5 & 6.6 Lockscreen Pattern:
1. First of all you need a rooted android as Xposed installer can only be installed on a rooted android, so Root your android to proceed to get admin access of your android device.
2. After rooting your android device you have to install the Xposed installer on your android and thats quite lengthy process and for that you can proceed with our Guide to Install Xposed Installer On Android.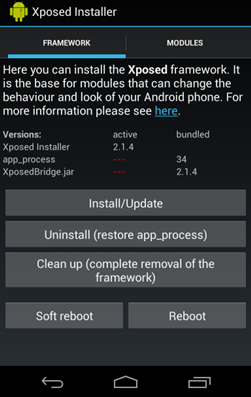 3. Now you need to download and install the cool Xposed module CyanLockScreen that will allow you to have 4*4, 5*5 & 6*6 Lockscreen Pattern.
4. Now after installing the app in your device you need to enable this in the Xposed module and for that just tick on the app in the Xposed installer.
5. Now simply reboot your device to make this xposed module to work properly in your device.
6. Now after reboot you just need to open this app and then select the UI that you want to switch in your android device.
7. Now open the app and set the lockscreen of the size that you wish to have on your lockscreen the more the tough the more is security, So you can choose 6*6 that will be better.
8. Thats it you are done, now you have the secure lockscreen for your android to protect your device from illegal access.
Also Read: How to Unlock Android Pattern Without Losing Any Data
So above is all about How To Get 4*4, 5*5 & 6*6 Lockscreen Pattern On Android. Use this method and you will get powerfull security on your android lock screen as the password 6*6 is very tough to recognize. So use this and make your device more secure. Hope you like our work, keep on sharing with others too. Leave a comment below if you have any related queries with this.