Google's Pixel series of smartphones were never known for their performance. They were known for providing a stock Android experience and better camera features.
Yes, Google Pixel has a better camera, but the software makes it more awesome. Google Pixel smartphones come with the Google Camera app that provides better camera features and captures amazing shots.
Due to this reason, users often search for ways to get a Google Pixel camera on their smartphones. Fortunately, you can now get Google Pixel's feature-packed camera app on any Android device, but you need to start using Gcam mods.
Steps to Get Google Pixel's Camera App on any Android
On technical, we have already shared quite a few articles on Google Camera or GCAM mods. GCam Mods were designed for non-pixel smartphones, providing the best manual controls for photography.
Using the Google Camera App (GCam)
Well, the Google Pixel smartphone arrives with a great camera interface. Even the hardware performance on Google Pixel is further augmented by well-programmed software for capturing great photos.
However, the camera app is only limited to Pixel smartphones, but the app is modified by tech-savvy fans and ported to other phones. That means you can also enjoy Google's new camera app on other Android smartphones too.
1. In the first step, visit the XDA developer forum and see if a stable version of the Google Camera mod is available for your Android device.
2. If you find the stable version of Google Camera mod for your Android device, download the apk and sideload it to your smartphone.
3. In the next step, you need to head to Settings > Security > Unknown Sources and then enable the option of 'Unknown Sources' from there.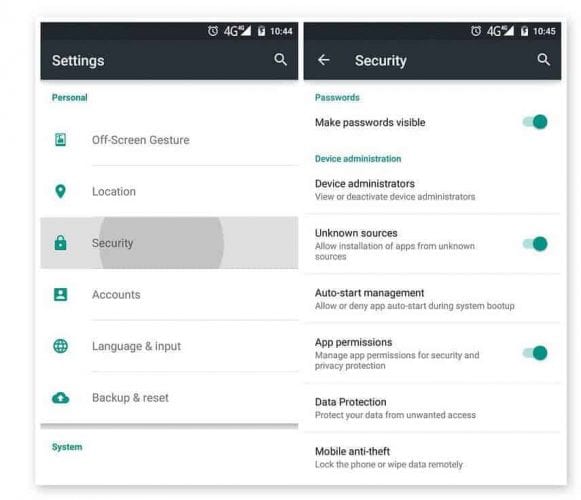 4. Now, you need to head to the location where you have saved Google Camera Mod and install the app normally.
5. Once installed, open the app, and you will now enjoy the advanced feature of the Google Camera app on your smartphone.
That's it! This is how you can download and install the Google Camera app on your Phone. If you need further help regarding the installation steps, then make sure to discuss them with us in the comments.
So, this is the easiest way to get Google Pixel's feature-packed camera app on any Android device. If you need more help installing Google Camera on non-pixel devices, let us know in the comment box below.