Android is the only OS where you can do lots of cool customization according to your wish to make your device work according to you.
And to boost this OS performance, you must have tried lots of cool tweaks as we had also discussed many of them, and we also discussed some cool ways to add some of the cool features that are not present in android devices, and you can add them up manually.
Steps to Get Samsung's Scrolling Screenshot Feature On Any Android
The method is quite simple, and you need to use a cool app to let you get this cool Samsung feature on any Android device. So follow up the below steps to proceed.
1. First, you need to download and install the cool app Stitch & Share: big screenshot on your android device, the app that will add up the cool Samsung feature in Android.
2. After downloading this cool app, you need to launch the application, and there you will get to know about the working of the app.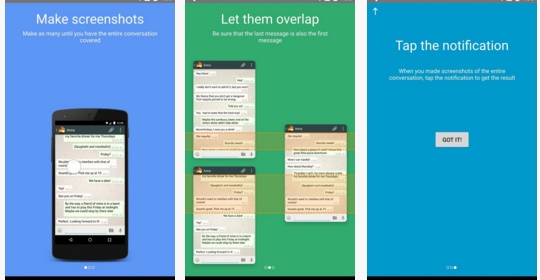 3. Now, as suggested by the app, you can take many screenshots, and if the screenshot starts overlapping, the app will notify you about that and ask you about the stitching of the screenshots.
4. You need to tap on it to manage them according to your wish.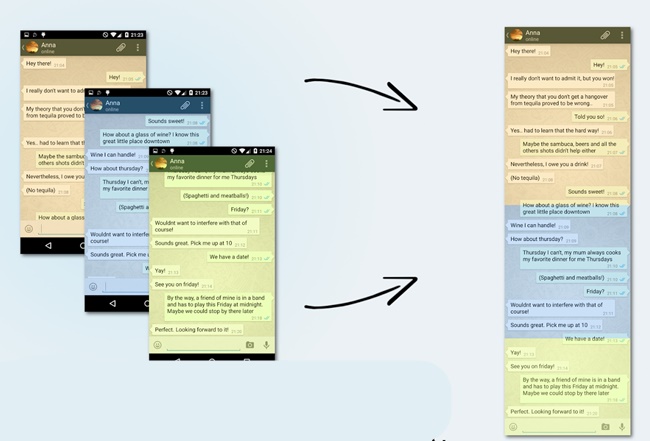 5. That's it! You are done. Now the cool feature of the selected Samsung devices is on your Android, which will help you get the scrolling screenshot feature.
So above was all about how to get Samsung's scrolling screenshot feature on any Android. Use this cool method, and you can easily get this cool Samsung feature on your android mobiles by just using this simple app. So try this out and have fun. And hope you like this guide; keep sharing it with others. Leave a comment below if you have any related queries about this.