Google's upcoming series of Pixel, that is, Pixel 4 have recently leaked via Telegram, says XDA developers. The leaked images appear to show a handset that seems to be a device by Google. They also noted that Google is shifting from the two-tone color schemes that formerly the Pixel devices followed.
Google Pixel 4 Photos Leaked on Telegram
The sources of the leaked images are still not trusted, as Mishaal Rahman, a member of XDA, said on Twitter that the pictures were circulated in a small telegram channel. The photos were posted by a group member who denied knowing the official sources of the leaked images.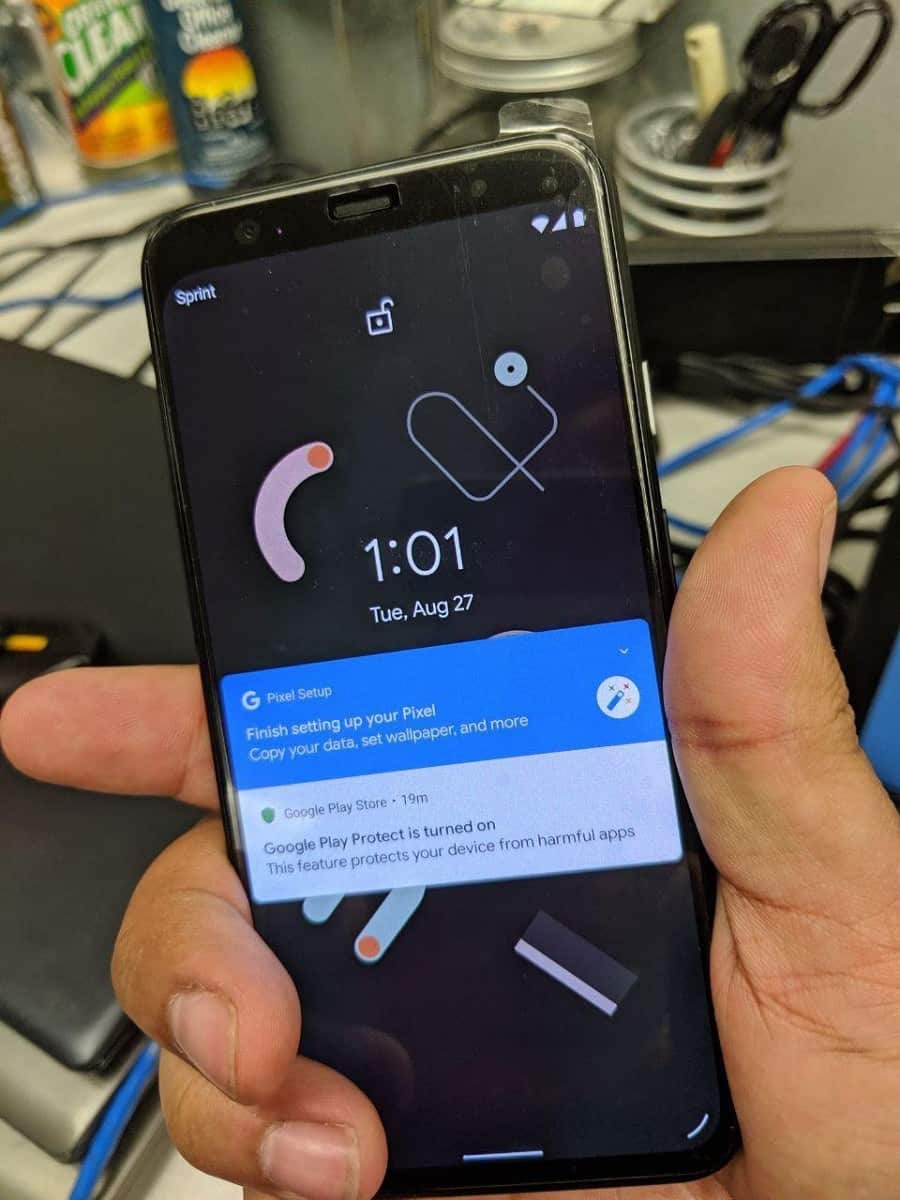 It is still not confirmed whether the leaked image is of Pixel 4 or Pixel 4XL. It is quite easy to differentiate between the two Pixel 3 handsets other than the screen size. According to tech reviewer, and YouTuber, Unbox therapy, both of the upcoming Pixel models will have a traditional top bezel.
Though the photos confirm the precise details that were already shared by Google about the forthcoming smartphone and a square bump on the rear, the images lacked rear-mounted fingerprint sensor and positioning of the cameras in the top bezel.
There are not enough details about the display; however, it is rumored that Pixel 4 will have a 90Hz display which is similar to that of OnePlus 7 pro. To confirm this rumor, we will have to wait for a leaked image of the Pixel 4's menu settings.
The images showed an operator icon of Sprint, so there are possibilities that one of the Sprint employee shared this picture in the telegram group or with someone else. These photos were meant for internal purposes only but got leaked.