If you have been using an Android device for a while, you might know that the mobile operating system is highly customizable. From changing wallpapers, themes, and icons, to adding unique & useful widgets, you get a wide range of customization options on Android.
On Techviral, we have already shared a list of the best widget apps for Android. In this article, we will share the widgets developed by Google. If you use Google apps on your Android device, you can add these widgets on your Android home screen.
List of 5 Useful Google Widgets Every Android User Should Use
So, if you want to increase your productivity while using Android, you might find this article very useful. Below, we have shared some handy Google widgets that you can add to your Android home screen. Most of the widgets listed in the article were available for free, and they don't require any additional app installation. Let's check out.
1) Google Maps Widget
If you rely on the Google Maps app to navigate your surrounding, you might find the Google Maps widget very useful. Google Maps app for Android brings a widget that helps you quickly find places nearby.
You can add this widget on your home screen to quickly find essential locations such as Restaurants, Coffee, Hotels, homes, etc. The widget uses 3×2 tiles on your home screen, but you can resize it to 2×2 or 4×2.
To add this widget, press on the home screen and select Widgets.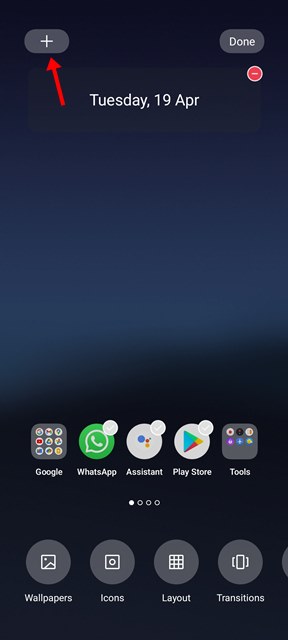 Next, scroll down to the Maps and tap on the Quickly Find places Nearby widget.
3. Once done, you can place it on your home screen and adjust its size.
2) World by Google Clock
The World Widget by Google Clock could be very useful for anyone who travels abroad frequently. If you are a frequent traveler and love to explore the world, you can use this widget to view the time of several cities right on the main screen.
The World widget of Google Clocks takes about 4×2 tiles on your home screen, but you can resize it to another size as per your need.
To add this widget, long-press the home screen, and select Widgets.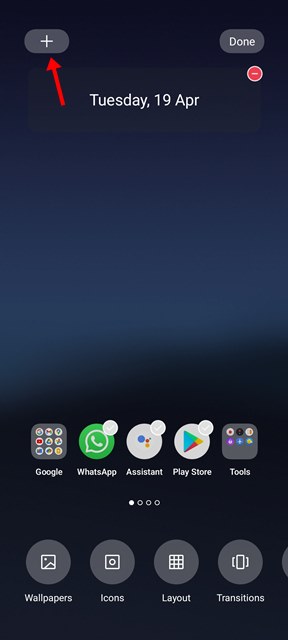 Next, scroll down and tap on the World Clock widget by Google Clock.
3) Google News Widget
For those who don't know, Google News is an app that collects trending and local news from various sources and shows it to you in a single place. You can use the Google News app to find all the essential information that matters to you.
The Google News widget will show you exciting topics based on your browsing habits. You can also set the device to show issues from selected categories. So, this is indeed a great widget to keep up with the latest news worldwide.
4) Google Drive Widget
If you use the Google Drive app on your Android smartphone, you can add the Quick actions widget to your Android's home screen.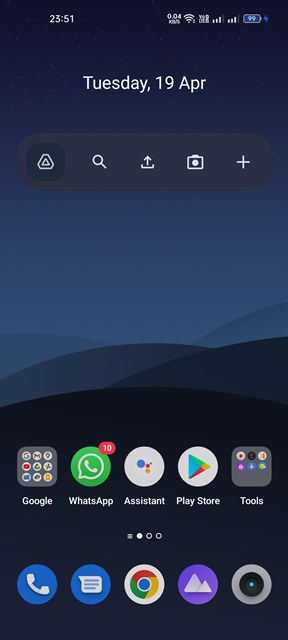 The Quick Actions widget by Google Drive allows you to search, upload quickly, or scan files stored on your Google Drive. By default, the widget takes 3×1 tiles on your home screen, but you can resize it to 2×1 or 3×2.
5) Google Calendar Widget
If you rely on the Google Calendar app to check the upcoming events, you might find Google Calendar Widget handy. Google Calendar widget shows you a glimpse of all your upcoming events.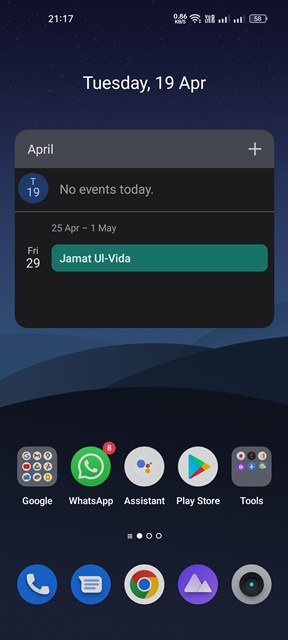 By default, the widget is set to show two upcoming events, but you can expand it to show more. Google Calendar provides you with two different widgets, and you can use any of them to keep track of your upcoming events.
So, these are some of the best and most useful Google Widgets that you can add to your Android home screen. I hope this article helped you! Please share it with your friends also. If you know of any other widgets, let us know in the comment box below.