It's been more than seven years since the launch of GTA 5. GTA 5 from Rockstar games became one of the best open-world games in no time. The game has no limits – you can drive, roam freely, complete missions, and do almost everything.
Even if you have completed the missions and are bored with the game, you can install the GTA 5 modes. In addition, there are plenty of GTA Mods available on the web that adds new elements to the game.
Most of the GTA 5 Mods were free to download and use, but you need to rely on several third-party apps for installation. So, in this article, we have compiled a list of the best third-party programs that will help you get mods up and running in Grand Theft Auto V.
4 Best Ways to Install GTA 5 Mods on PC
Important: According to Rockstar, players can use the modified version of GTA without worrying about the ban. However, GTA 5 Mods were not permitted in GTA Online. So, if you have mods installed, you need to play the single-player mode of the game.
Most of the GTA 5 Mods that you download from the internet were just a script. So, to use these mods, you need to have Script Hook V installed on your system.
Alexander Bale created script Hook V, and it's a library of files that allows modders to write scripts and hooks for the game.
Script Hook V also includes ASI Loader and Native Trainer. Both of these features allow various cheats, teleportation, faster running, super jump on the game. Here's how to use Script Hook V.
Download & Install Script Hook V on your PC and extract the ZIP file. Not locate the folder called 'bin'. The bin folder will have three files in it.
dinput8.ll: This is the latest ASI loader which allows you to load files with the .asi extension.
ScriptHookV.dll: This file allows custom scripts to be used in the GTA 5 Single-player mode.
NativeTrainer.asi: This file allows gamers to add cheats like teleportation, super jump, invincibility, and more.
To use the GTA 5 mods, you need to cut the dinput8.dll, ScriptHookV.dll, and NativeTrainer.asi file to the GTA 5's game directory. If you have downloaded GTA 5 from steam, you need to navigate the Steam\steamapps\common\Grand Theft Auto V and paste the files there.
The mod scripts you will download will probably have a single.asi file, which you need to drop in the same folder.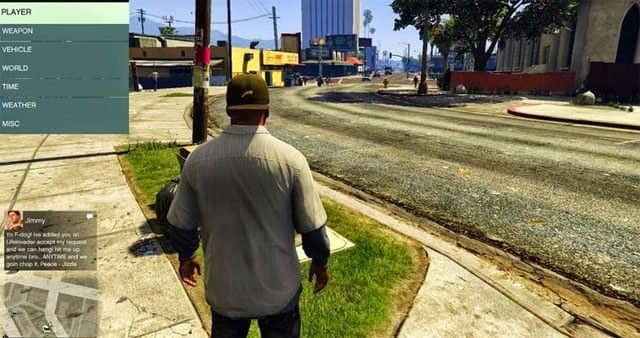 Well, few GTA 5 Mods depend on LUA Plugin. For example, the popular Enhanced Train driver and Ragdoll on Demand scripts require the LUA Plugin to run. So, in this method, we will tell you how to use the LUA Plugin to load GTA 5 Mods.
First of all, download the LUA Plugin on your PC. Next, extract the ZIP file.
You will find a fonder named 'scripts', and a file name 'LUA_SDK.asi'
You need to cut and paste both of the files into the GTA 5 game directory.
Now insider the scripts folder, you will find a folder called 'addins'. This folder will have a bunch of .lua files. If you don't want to use them, you can delete them. Usually, you need to paste the .lua files for mods on the 'addins' folder inside the 'Scripts.'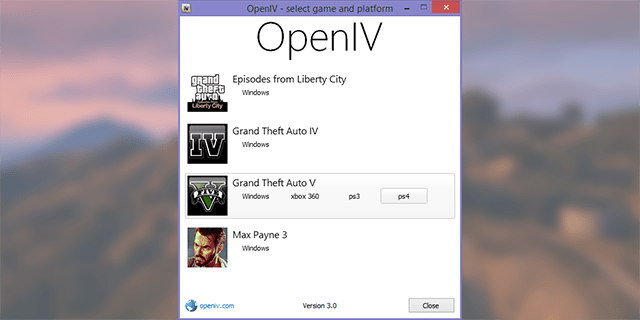 Well, if you have played GTA 4, you might already know about the OpenIV. It's a utility that allows you to edit the GTA game files. OpenIV is not fully compatible with GTA 5, but it works with the game.
The thing is that different GTA 5 mods use OpenIV in different ways. That means there are no set instructions to give here. You need to follow the instruction of the Mod Developer to use OpenIV.
The GTA 5 Mods that you download from the internet have their controls and activation keys. Some of the mods are customizable, whereas others aren't. So, if you mod the GTA 5 Mods, you will need a Mod Manager.
Also, you can use a Mod Manager to install multiple mods in your GTA 5 game. For example, the popular Mod managing tool – GTAV Mod Manager lets you put all mods into a single place, allowing you to enable/disable them in just a single click.
Please note that installing GTA 5 Mods could be a tedious and complicated process. Therefore, it's essential that you follow the instructions of the mod developer before installing the GTA 5 Mod.
Also read: How to Play GTA 5 On Android (2 Methods)
So, this is how you can install GTA 5 Mods on your Windows 10 PC. I hope the article helped you! Please share it with your friends also. If you have any doubts related to this, let us know in the comment box below.