The latest leaks have suggested some significant changes in the upcoming Grand Theft Auto 6. The most hyped game from Rockstar Games might get differences in its Graphics because changes are brought to the Engine.
GTA 5 was the biggest hit game from the industry-leading Rockstar Games. After this massive success, On the 4th of February, the company officially confirmed the presence of GTA 6, which is under development.
But, A French publisher, Chris Klippel, who is an industry insider and creator of Rockstar Magazine and Naughty Dog Magazine, claims that the company shifted to a new version of its Engine.
Rockstar Will Develop GTA 6 in New Engine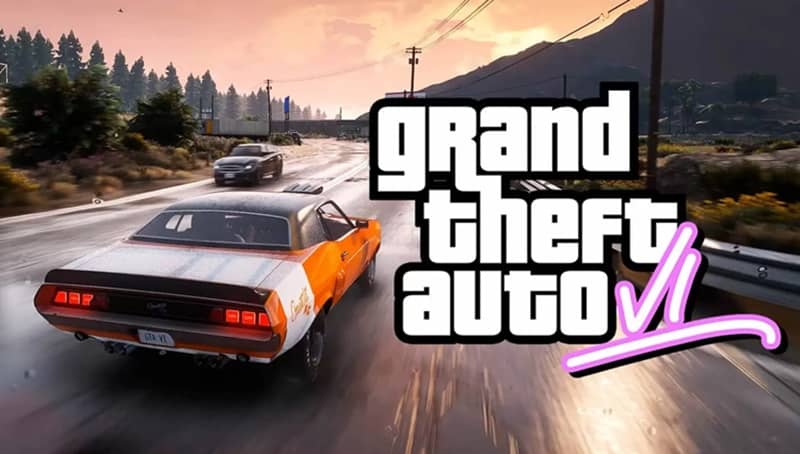 According to a Tweet from Chris Klippel, The Rockstar Games is using the new version of the graphics engine for the upcoming GTA 6, which is known as RAGE9. Earlier, the company used Rockstar Advanced Game Engine (RAGE) for developing games.
Visiblement, la nouvelle version du moteur graphique de #RockstarGames (RAGE9) qui sera utilisée pour #GTA6 risque d'être assez incroyable. J'ai pu avoir des retours très positifs, on devrait vraiment ne pas être déçu sur ce point. On parle d'un moteur en avance sur son temps. pic.twitter.com/v2DVSS4lMJ

— Chris' Klippel (@Chris_Klippel) April 22, 2022
The Max Payne 3, Grand Theft Auto V, Grand Theft Auto Online, Red Dead Redemption 2, and Red Dead Online were developed on the RAGE engine for all platforms, and the audience genuinely liked these games.
Klippel mentioned that he is getting really good and positive feedback about the new version of the game engine and also said this game engine is significantly ahead of its time, so we really shouldn't be disappointed at this point.
Now, the concern here is that some fans are assuming with new engine changes, the company may transform the taste of its games design under the popularity force. Fans want improvements in preferences like GTA 5 and Red Red Dead Redemption 2.
In conclusion, I will suggest if these claims are real so we don't have to worry because Rockstar might be shifted to the RAGE9 engine due to improving Graphics, as hinted earlier this year.
As you can see in this Youtube video from GTA Workshop, where fans made some modifications to the RAGE engine and graphics became extremely impressive. So, you can assume the graphic development after RAGE9.
Currently, the mysterious thing is its launch date so there is no official confirmed date but the game is rumored to launch in 2024.