Although smartphones can do lots of things these days, their sole purpose remains to make and receive calls. The good thing is that smartphones let you see who's calling you before you answer, but what if you didn't want to look even at the screen?
Recently, Google introduced a new feature to its Phone app known as 'Caller ID Announcement'. The feature is a part of Google's official Phone app that comes pre-installed on Pixel smartphones.
If you don't have a Pixel smartphone, you can get the Google Phone standalone app from the Google Play Store. Google's official Phone app is fully compatible with every Android smartphone.
What is the Caller ID Announcement Feature?
Caller ID Announcement is a new feature of Google's official Phone app that was seen on Pixel devices. When you enable the Caller ID Announcement, your Android phone will announce the caller's name aloud.
You can download the Google Phone app from the Play Store to activate the feature. However, to have this feature, you need to set Phone by Google as your default phone app on an Android smartphone.
Also Read: How to Send WhatsApp Messages Without Typing On Android
Steps to Hear Who's Calling your Android Device
Also, the feature is slowly rolling out to every country. So, if you are unable to find the feature on the Phone by Google app, you need to wait for few more weeks. Here's how to activate the feature.
Step 1. First of all, head to the Google Play Store and download the Phone by Google App.
Step 2. Now you need to set the Phone app as the default calling app for Android.
Step 3. Once done, tap on the three dots as shown in the screenshot.
Step 4. From the list of options, tap on the 'Settings'.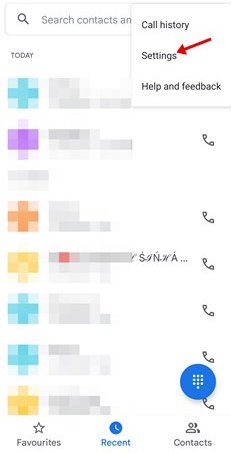 Step 5. On the Settings page, scroll down and tap on the 'Caller ID announcement' option.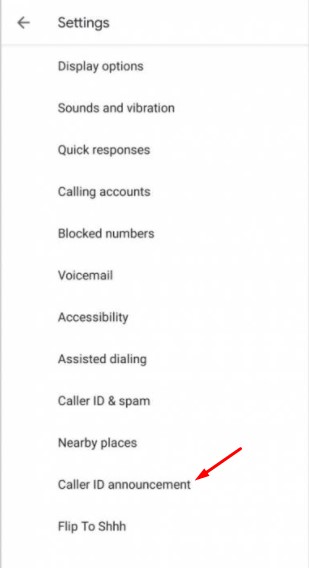 Step 6. Under the Announce Caler ID, you will find three options – Always, Only when using a headset, and never. You need to set the Announce Caller ID to always.
That's it! You are done. This is how you can hear who is calling your Android smartphone.
So, this guide is all about how to hear who is calling your Android smartphone. I hope this article helped you! Please share it with your friends also. If you have any doubts related to this, let us know in the comment box below.