After the massive success of ChatGPT, hundreds of tech companies have started incorporating AI Powered tools on their apps/services. From Microsoft to Google and from Snapchat to Adobe, all tech companies now have AI features in their products.
In this article, we will discuss the Snapchat AI that goes by the name My AI. My AI on Snapchat is basically a chatbot that can answer a range of questions for you. It can answer a burning trivia question, offer advice on the perfect gift for your BFF's birthday, plan a trip, etc.
You can compare Snapchat AI with ChatGPT because the same OpenAI's ChatGPT technology powers it. You can either ask Snapchat AI to provide you with information or simply have a conversation with it.
Yes, we understand Snapchat AI chatbot can never replace the feel of a real friend, but the company is trying hard to make My AI as real as possible. Snapchat has introduced an option to change the name & gender of My AI.
How to Change Snapchat AI Name?
Snapchat provides you with many different options to personalize the My AI. You can use the personalization options provided by the app to make the chatbot more real.
For example, you can customize the appearance of the Snapchat AI, change its gender, change the skin tone/hairstyle, eyebrow colors, dress color, and many other things.
What's more interesting is that Snapchat even allows you to change the name of its AI. Here's how to change Snapchat AI Name.
1. First, make sure that you have the latest version of Snapchat available.
2. Open the Snapchat app and switch to the Chat tab at the bottom.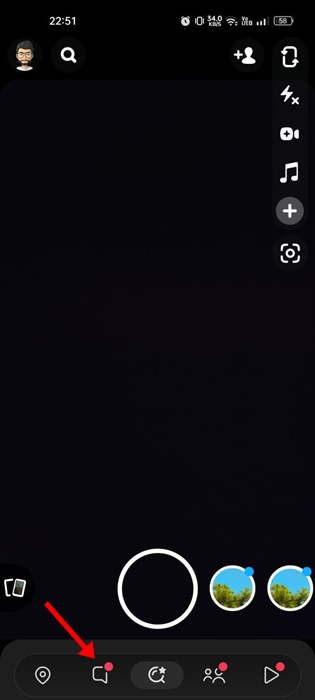 3. On the Chat screen, tap on the My AI.
4. Next, tap on the three dots at the top right corner of the screen.
5. On the menu that appears, select Manage Friendship.
6. On the Manage Friendship menu, tap on the Edit display name.
7. On the Edit name for Myai prompt, enter the name you want to set and tap on Save.
That's it! This is how you can change the Snapchat AI name in easy steps. You can change the Snapchat AI name anytime to make the chatbot feel more real.
Cool Names for Snapchat AI
Well, a few of the best Snapchat AI name generators available on the web can generate hundreds of cool & fancy names within a few seconds.
If you don't want to use Snapchat AI name generators, you can ask the AI chatbot to generate a fancy name. You can even use other chatbots like ChatGPT to generate stylish, creative, and funny Snapchat AI names.
Below, we have listed some of the best Snapchat My AI names you can use. Even if you don't want to use these names, these Snapchat AI name ideas will give you ideas to come up with unique names.
InsightBot
EchoBot
HarmonyBot
PonderBot
IlluminateBot
QuestBot
InsightfulBot
NexusBot
ReflectBot
SerenityBot
CatalystBot
BotPool
Bot Ranger
Bot Parker
Bot-iful
Ro-Bot-ic
In-bot-nito
Botisstant
Botnet
Bot-Any
MindfulMingle
InsightfulInteract
WisdomWeaver
EmpathyEngage
ThoughtfulTalker
ClarityCompanion
HarmonyHelper
IlluminateInteract
IntuitionInsight
SereneSynth
PurposefulPal
NexusNurture
ReflectiveResponder
ZenithZephyr
IlluminateBot
IntuitiveTalker
FriendlyInsight
SereneSupport
HelpfulHarborBot
ReflectiveGuide
ZenChatPal
VisionaryVoice
Assistify
QuickWisdomBot
SimpleSageBot
EasyInsightAI
InstantClarityBot
How to Change Snapchat AI Gender?
Apart from changing the Snapchat AI name, you can also change the Snapchat AI Gender. We have shared a detailed guide on it already.
So, if you are interested in changing the Snapchat AI gender, follow this guide – How to Change Snapchat AI Gender.
So, this guide is all about how to change Snapchat AI Name in easy steps. We have also shared some creative Snapchat AI name ideas to help you get started. Let us know if you need any more help in changing the Snapchat AI name.