WhatsApp is indeed a great instant messaging app available for Android and iOS. It not only allows you to send texts but also provides you with voice and video calling options.
If you use WhatsApp for communication, you may sometime send messages which you want to recall. Since there's no option to recall sent messages, you need to delete them.
WhatsApp provides you with two different options to delete sent messages – Delete for Me and Delete for Everyone. When you select the first one, the message will be deleted only from your chat.
Erase Sent Messages on WhatsApp
Selecting Delete for Everyone will delete the message from both ends. However, the only caveat is that the receiver shouldn't see the message before you delete it. If the message is already seen, you won't be able to delete the message from the recipient's end.
1. Deleting the sent messages or attachments is very easy. Just long-press on the message you want to erase until a window appears. In that window, you'll see three options: Delete for Me, Delete for Everyone or Cancel.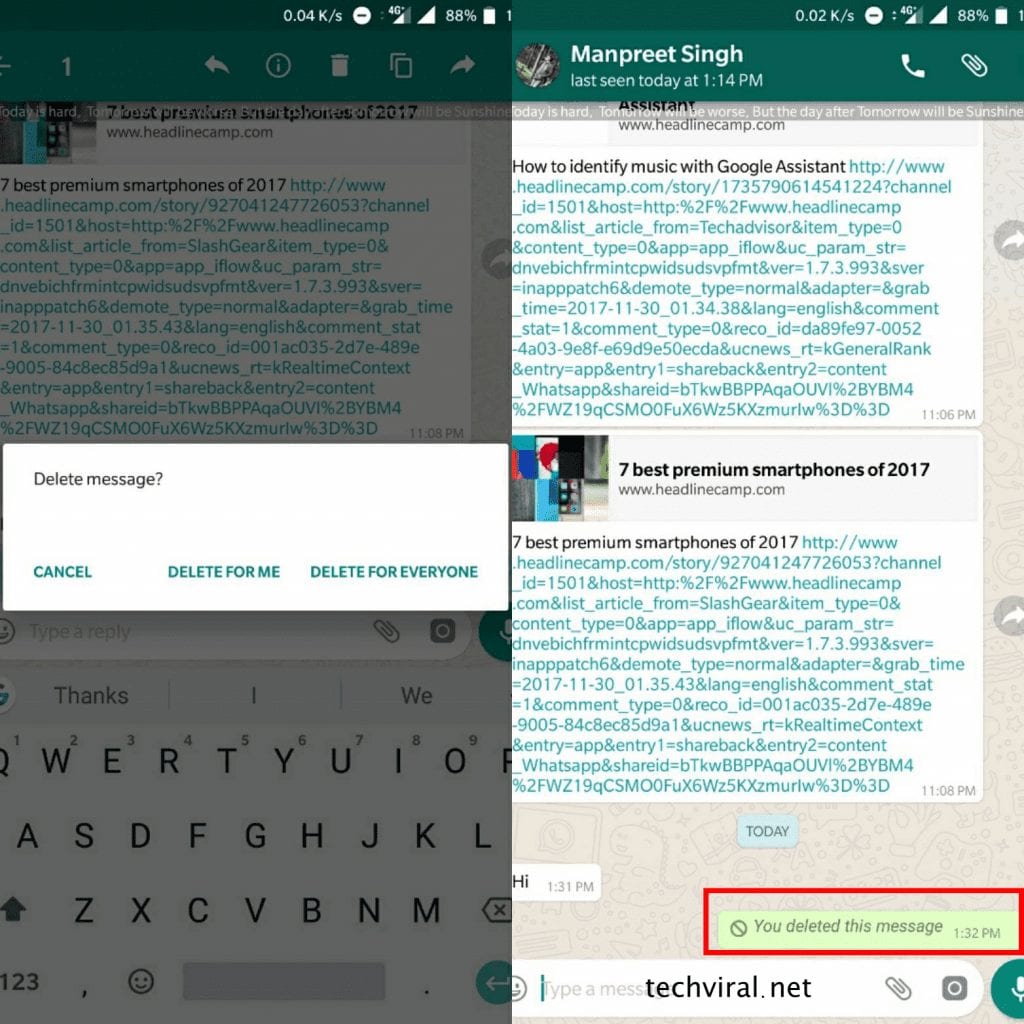 2. If you choose "Delete for me," the message will only disappear from your device.
3. The "Delete for Everyone" option will erase the message or attachment from both your and the recipient's devices.
4. You can erase the attachments the same way you would the messages. You can also delete multiple messages at once if you ever need to do so. Just long-press on all the messages and each of them will be highlighted so you know which ones you chose. The messages will also be erased from the notification center.
So, these are some of the simple steps to erase a sent message on WhatsApp. If you need more help deleting a WhatsApp Message, let us know in the comments below.