A keylogger is a type of surveillance software that has the capability to record each keystroke you make to a log file. Every type of keylogger is dangerous as they can register your keystrokes, tracks your activity, and can record the open sites.
These keyloggers can identify your bank accounts passwords too. So better is to be protected from these types of programs. So, in this article, we are going to share a few best methods to protect yourself from keyloggers.
Easily Ways to Protect Yourself From Keyloggers
Today many of the antivirus programs are inadequate to detect keyloggers, so it's always best to use a premium Antivirus tool to stay protected. So, carefully read and implement all the tips discussed below to secure your computer from Keyloggers.
Well, Keyscrambler is a nice app that encrypts your keystrokes. As you all know that keylogger records the keystrokes and if those keystrokes get encrypted then the keylogger will always get the wrong value of keystrokes and your all personal information in your keystrokes will get safe from the keyloggers injected by attackers on your PC.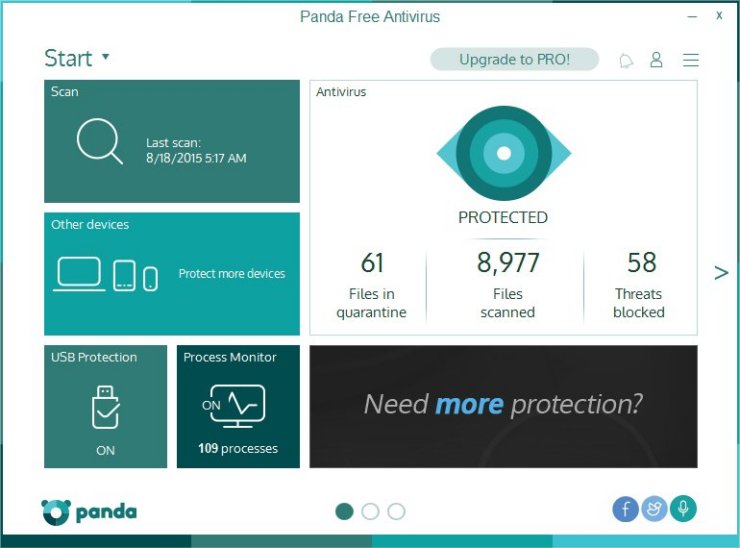 A good antivirus is the best way to be secure from these keyloggers as a good antivirus can easily scan out the infected program in your computer and helps you in protecting your credentials. So we prefer you to use the paid antivirus on your computer rather than rushing to the freeware that does nothing on the computer except consuming your computer memory.
3. Use Antilogger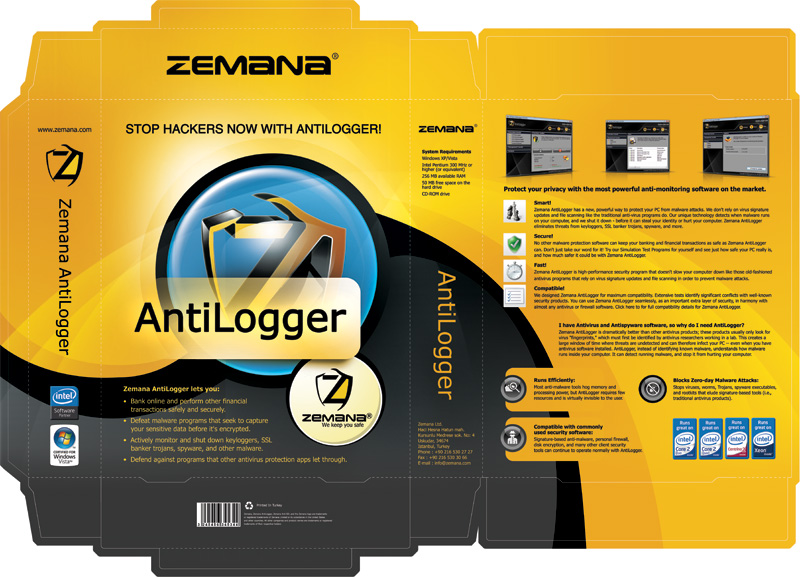 This program can detect a keylogger on your computer and then you can completely remove it from your computer. There are lots of anti-loggers are available today but you must use the best of them as keyloggers are of many types that even a normal anti-logger can't detect. So we suggest you use the Zemana AntiLogger which we consider best on the user rating and reviews.
4. Cover your webcam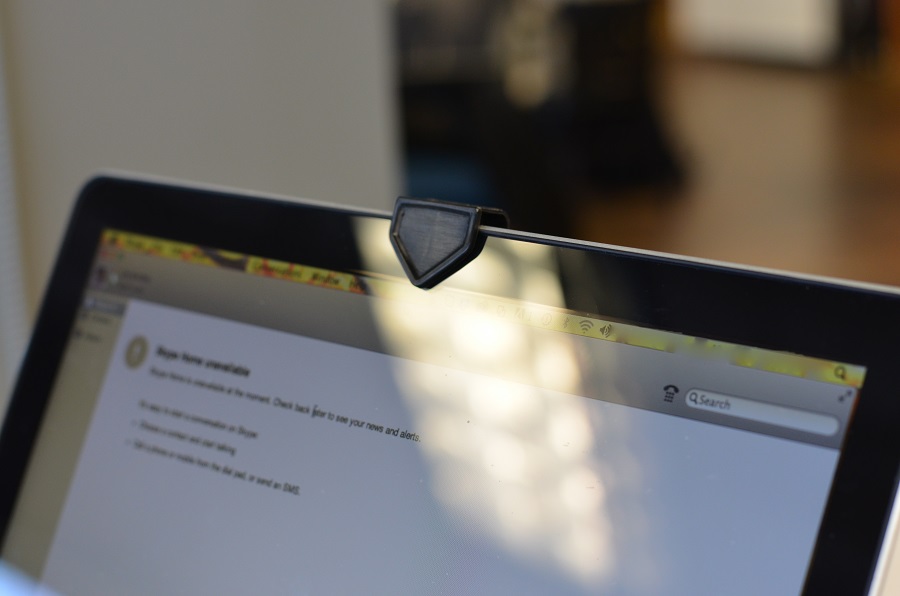 There are many computer viruses are developed in the form of keylogger that can spy on you so here best option is to cover up your webcam to secure yourself from these type of attacks. You can cover it with any bandage or a color tape or whatever you wish.
5. Avoid Using Public Networks
In the public network, there's always a risk of getting hacked. The middle man could try to install a keylogger or spy program to access the user data connected to the same wifi network. So, better is to avoid the use of the public network as there is always a risk of keyloggers being installed on your computer.
6. Always Use Two-Factor Authentication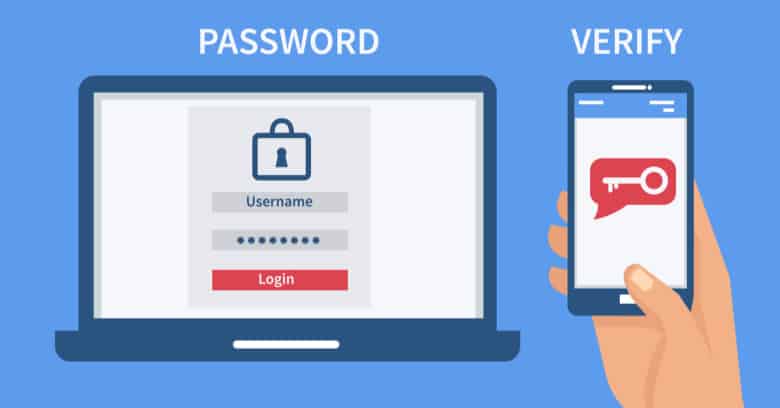 Two-Factor authentication plays a crucial role when it comes to security. Well, two-factor authentication will not protect your computer from keyloggers, but it will definitely add an extra layer of security. With Two-Factor authentication, users will not only prompted for a password but also requires variable factor authentication like SMS, calls, etc. In this way, the cybercriminal needs to get the access code before login into different accounts.
Today almost every keylogger is capable of editing your system setting and which can harm you lot. So you must use this app in your PC which detects the app that can perform changes in system settings and help you to remove them all from your computer to get safe from such malicious programs.
8. Use Virtual Keyboard

Using a Virtual Keyboard is definitely the best trick to prevent keyloggers. Since keyloggers can only read physical keystrokes, the virtual keyboard seems to fix all security issues. If you are using a Windows 10 computer, then you need to type osk.exe to open the Virtual Keyboard.
You can also type Virtual Keyboard on the Windows 10 Search bar to open the Virtual Keyboard. Third-party virtual keyboards are not recommended because they can record your keystrokes.
9. Use a Good Antispyware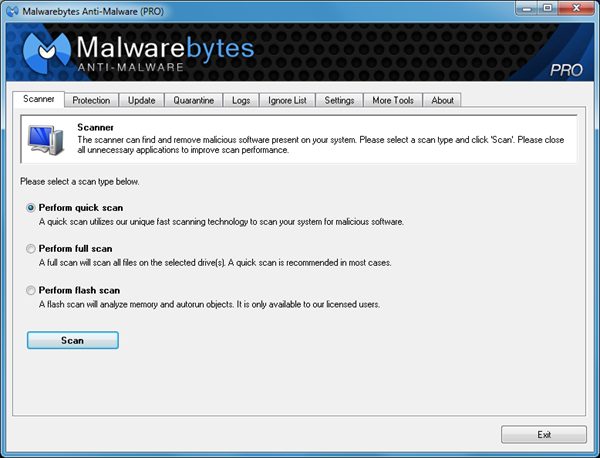 While regular browsing, your system can install spyware which is the other alternative of keylogger, and does the same work as the keylogger do. So, better is to choose out the best spyware for your PC to get secure from these.
10. Scan File With Multiple Antiviruses
If you find any of the program not installed by your then quickly scan out that program on an online scanner that scans files with different antivirus and then gives you the result about the file that it is safe to use or not.
11. Use The Password Manager
Well, its worth noting that Keyloggers records everything that you type. So, this is where the automatic form filling plays its role. Most of the browsers available out there come with a 'Remember Password' feature which acts as a password manager. So, this way keyloggers can't record what you don't type.
You can also opt for a reliable third-party password manager app that automatically fills your password.
12. Keep Your Softwares and Apps Updated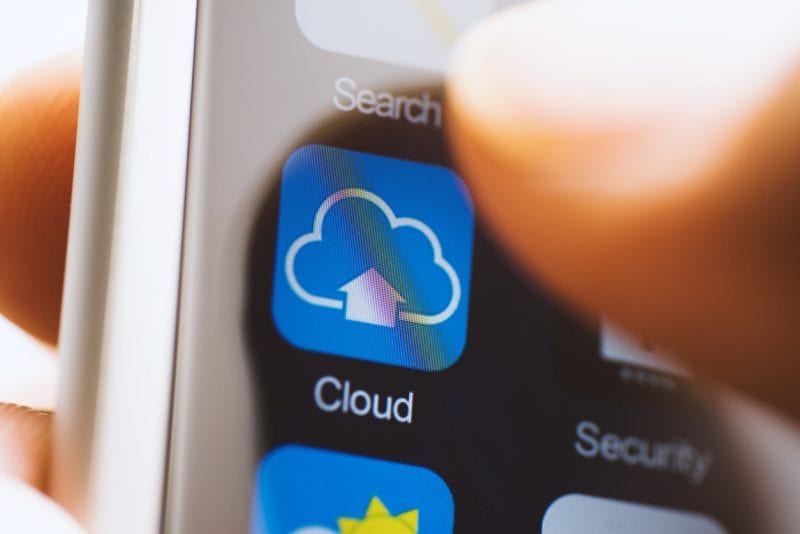 Well, Keyloggers can be installed easily on an outdated system. Hackers can also push keyloggers through an outdated app. There are lots of apps that we install on a regular basis and keyloggers can be injected through software vulnerabilities.
So, if you haven't yet updated that app, then they will serve as an open gate for hackers. Therefore, make sure to keep your software and apps updated.
So above are the ways to Protect Yourself From Keyloggers. I hope this article helped you! Share it with your friends also.