If you are amongst those who worry about their messages being read by the third-parties and companies, then the self-destructing messages were just made for you. Nowadays, we know a lot about privacy and we don't want to share our identity and personal data with the entire world.
Nowadays, almost every popular messaging apps like Telegram, Snapchat, WhatsApp, etc have the self-destructing messaging system. On self-destructing messaging apps, you can set your sent messages to automatically destruct when the receiver reads the message.
How To Send Self Destructive Messages To Your Friends
In this article, we are going to share the best method and a few apps that would allow you to send self-destructive messages to anyone on the internet. So, let's check out how to send self-destructive messages to your friends.
1. Using PrivNote
To send a self-destructive message to a friend, you need to use Privnote. For those who don't know, Privnote is basically a free messaging service that allows users to send notes that will self-destruct automatically after being read. So, let's check out how to use privately.
Step 1. First of all open privnote.com in your browser and type your secret message in the box below the line Write your note below. There is no word limit and you can type whatever you want. Click on Show option which is located on the right-hand side down corner.
Step 2. Now check the option Notify me when this note gets read there and then enter your valid email address and also a note preference there and then click on the create note button there. You can also set the self-destruct mode, you can set it to auto-self-destruct within 1 to 30 days.
Step 3. A link will get generated for your corresponding note copy the link and send it to your friends. You can directly email this created link through Gmail, but manually sending it would be more fun.
Step 4. Now when your friends read the message, you will get notified in your respective email and the message will get deleted from the receiver's device. Isn't it's interesting?
2. Using Similar Websites Like Privnote
Just like the Privnote, there are quite a few similar websites available on the web that can be used to send self-destructive messages to anyone. So, let's check out some of the best websites to send self-destructive messages to anyone.
DestructingMessage.com is a free service that enables you to send a self-destructing message to someone. This means once they read the message, they will no longer be able to read it again after the timer has reached zero. This ensures your message is read by no one but the reader and all evidence of the message are erased.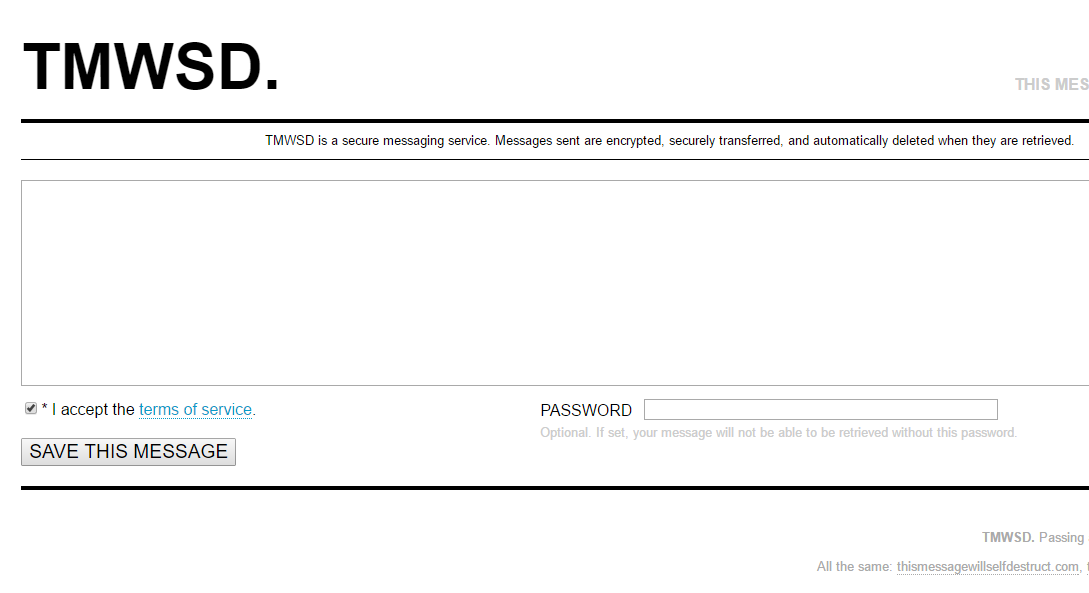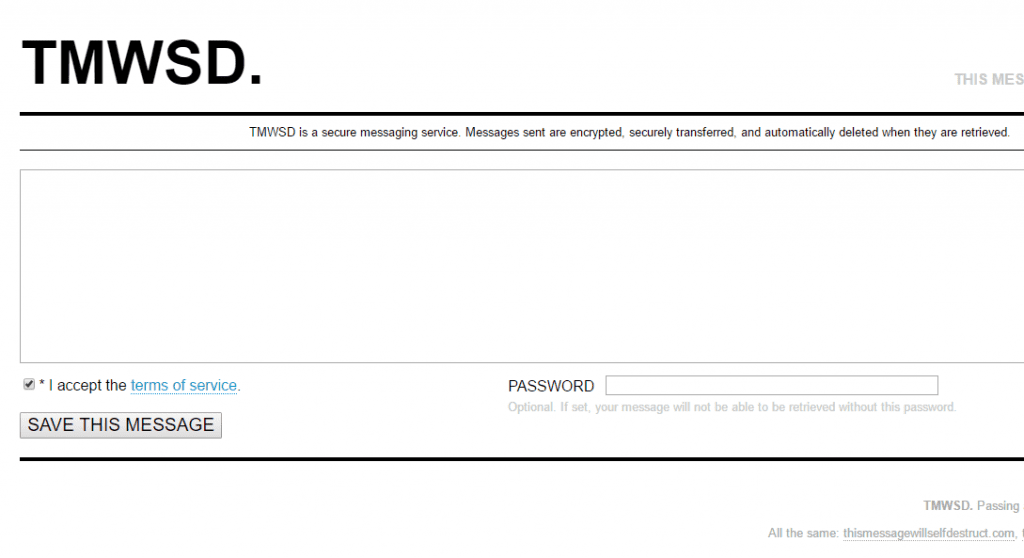 It stands for "this message will self-destruct" it is a secure messaging service. Messages sent are encrypted, securely transferred, and automatically deleted when they are retrieved. The interface is very clean just need to type the message and set a password and it will generate a link to share it with your friends.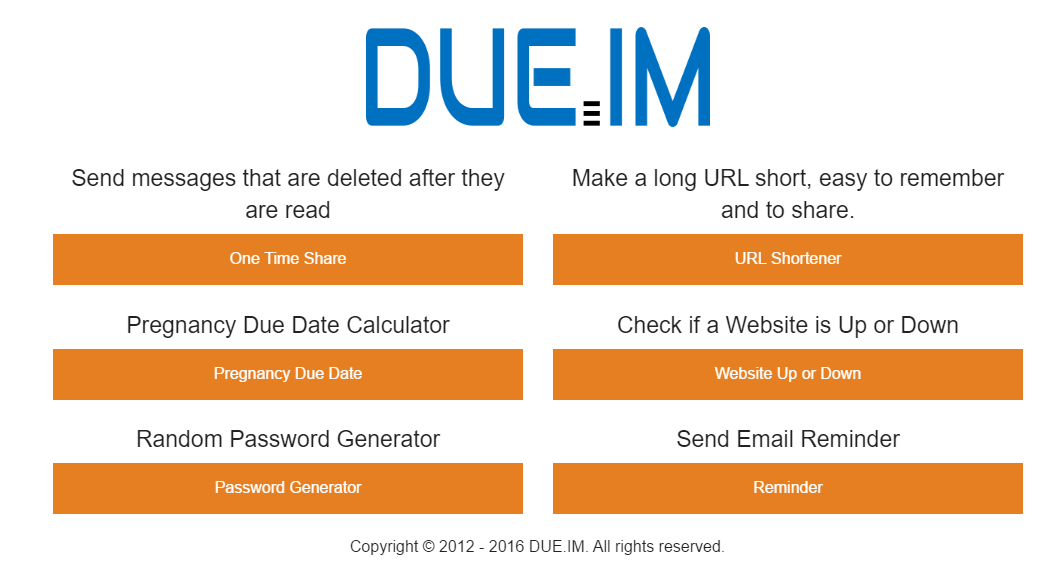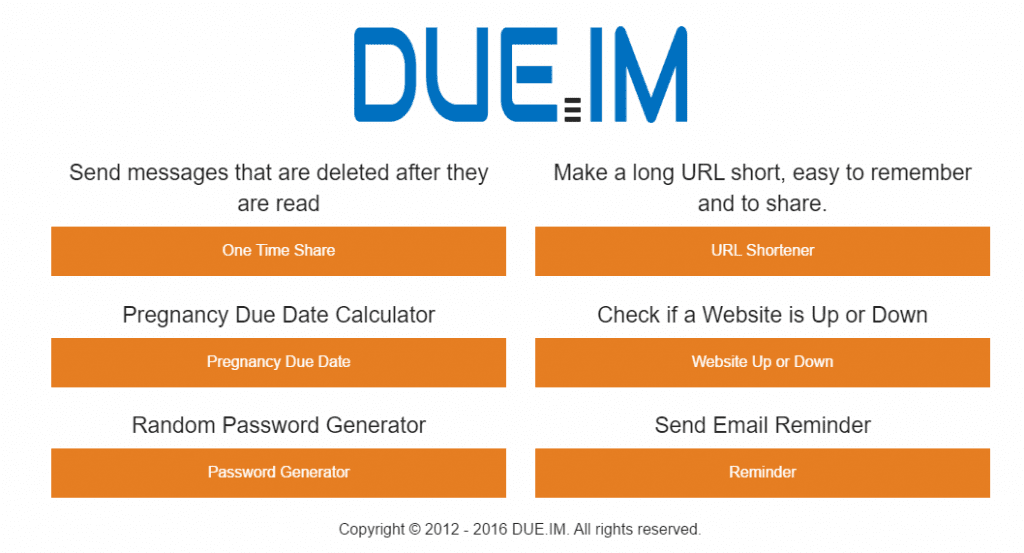 It is one of the popular sites which allows you to send messages that are deleted after they are read. It also has some extended features like you can shorten your URL here, you can check whether the website is Up or Down, you can also generate random passwords.
Crypt-a-byte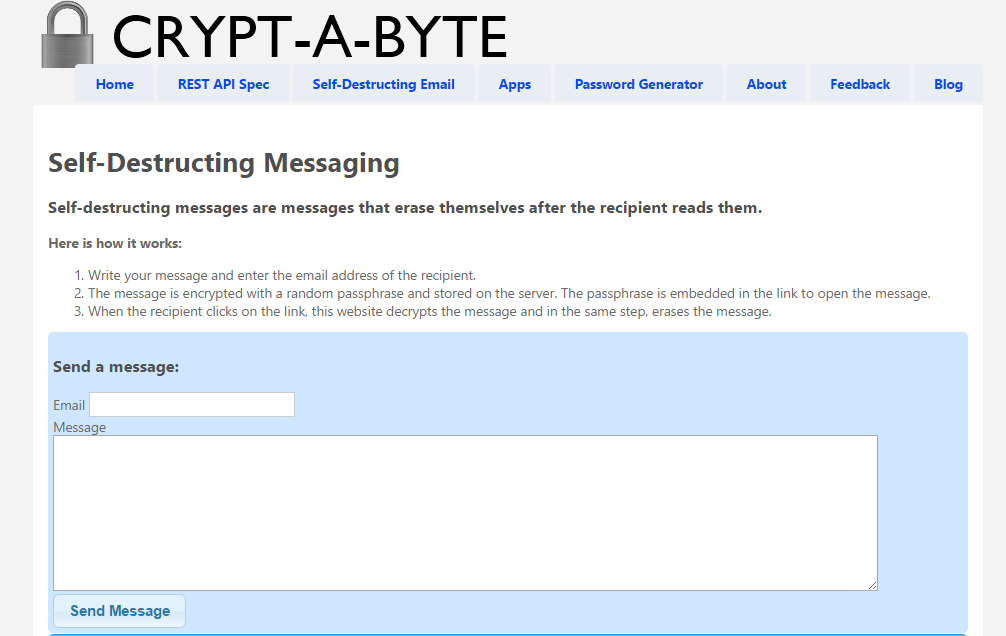 Like the above three listed sites, this also allows you to send and receive encrypted messages and files that will auto-delete as they are read. The user interface is also simple and clean. Users just need to type their message into the box and enter the recipient's email address and then click on send the message. The message will destruct once they are read.
3. Using Self Destructing Messaging Apps
If you are using an Android smartphone, then you can utilize the self-destructing messaging apps. There are plenty of self-destructing messaging app available on the Play Store that sends and automatically deletes the messages after a set period of time, or once they were read.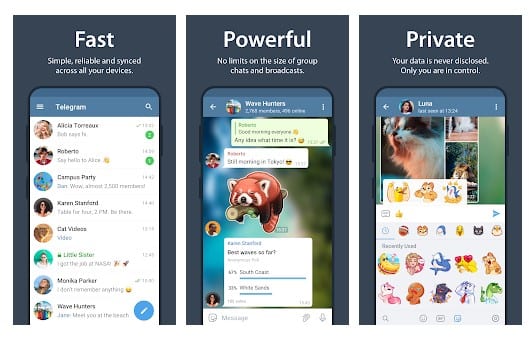 Well, Telegram is one of the leading instant messaging app available for Android and iOS devices. It has lots of security features like screenshot protection, self-destructing messages, etc. To send a self-destructing message, users need to start a 'New secret chat' session. On the secret chat, ever messages were protected with strong end-to-end encryption and have a self-destruct timer.
It's one of the best private messaging apps for Android available on the Google Play Store. It has a self-destructing messaging feature that provides a burn timer to delete the message once read. It also lets you call your friends and family members.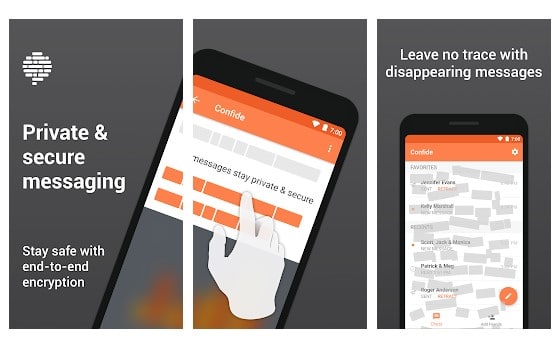 If you are searching for a private & secure messaging app for your Android smartphone, then look no other than Confide. The messaging app has impressed lots of users with its unique security features. It doesn't have any self-destructing feature, but it automatically deletes every message once they are read.
So, this article is all about how to send self-destructive messages to your friends. I hope this article helped you! Share it with your friends also.