Compared to every other mobile operating system, Android provides users with far more features and customization options. Moreover, not only customization but Android is also known for its massive app ecosystem.
Just take a brief look at the Google Play Store; you will find apps for different purposes. What's more important is that you can always root your device to enjoy mods as well. If we talk about the best features, Android's automation is a plus point for the platform.
There are plenty of apps available for Android that allows users to automate tasks like MacroDroid. MacroDroid is an Android automation app that helps you to automate the activities that you did manually before. Not only that, but you can also customize specific triggers to suit according to needs.
Also Read: 10 Best Wi-Fi File Transfer Apps For Android
Steps to Smartly Automate Any Tasks On Your Android Device
So, in this article, we will share a working method that would help you automate any tasks on Android smartly. So, let's check out.
1. First of all, you need to get this excellent android app MacroDroid – Device Automation.
2. After installing the app, launch it on your device, and then there Click on Add Macro option.
3. Now, you need to select a trigger from a list to automate that task.
4. Now, configure any trigger-specific settings like shake to turn on the flashlight, etc.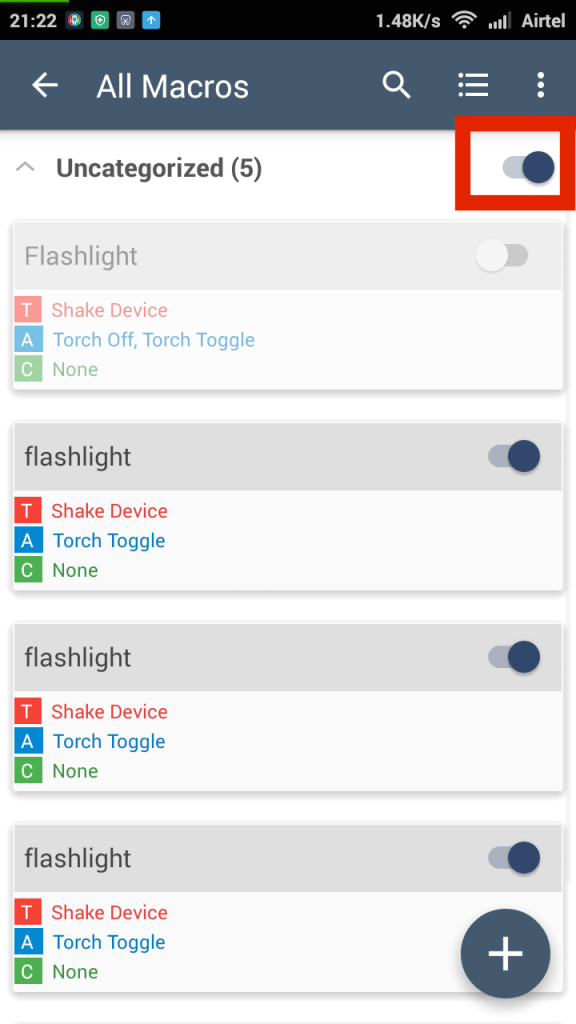 5. Now, you can add more action if you want to do so.
That's it; you are done! This is how you can use MacroDroid to automate any tasks on your Android device smartly.
Few other Android Automation Apps
Just like MacroDroid, there are plenty of other Android automation apps available on the Play Store. Below, we have shared some of the best Android apps to automate tasks.
Well, Tasker is superior to MacroDroid when it comes to features. But, it's a bit complicated to understand and use. But, just like MacroDroid, you can put specific tasks on automation mode through Tasker. Also, Tasker is a premium app that costs you around $4.
Guess what? Taskbar offers you over 350+ actions to choose from. In addition, you will find actions for sending SMS, creating notifications, and changing system settings.
If you are searching for an easy-to-use Android automation app, you need to give Automate a try. It's by far the best Android automation app available on the Play Store.
With this app, you can automate various tasks on your Android device or tablet. Not only that, but you can also create your automation using flowcharts.
It's a less popular app, but it's a worthy one. RuleBot: Automation is a time-based / event-driven task scheduler and automation app available on the Play Store.
Unlike Tasker, RuleBot: Automation is not bloated with unnecessary events. It has selective 30+ events to match 30+ conditions. There are over 40+ actions that can be covered through the events.
Well, IFTTT is probably the best Android automation app available out there. With IFTTT, you can easily connect your favorite apps, services, and devices to create a new, seamless experience.
As of now, there are over 600+ apps that work with IFTT like Dropbox, Telegram, Twitter, etc.
AutomateIt is one of the great Android automation app available on the Google Play Store. The app has been designed to make your life easier by automating various tasks on your Android.
You need to define a set of your desired behaviors in response to events on your Android device. It provides you with lots of default rules to get started.
So, these are the few best ways to automate any tasks on an Android device. I hope this article helped you! Please share it with your friends also. If you have any doubts related to this, let us know in the comment box below.