If you have recently rooted your Android or thinking about rooting it, then go for it, as the tweak we are discussing here will completely change your android experience and make it much more user-friendly.
And this will only be done by rooting your Android and installing the Xposed Installer. And after that, you will use the Xposed module that will allow you to customize your Android. So follow up the complete guide below to proceed.
Steps To Theme Your Android User Friendly
The method is simple and needs a rooted Android device and Xposed Installer. We will be using an Xposed module app for customization to get our device's better user-friendly UI.
Best Things You Can Do With Resflux
Cool user-friendly interface.
Replace the icon and name of an app
Translate an app from one language to another
Override default settings inside different apps
many more!
1. First, you need a rooted Android as Xposed Installer can only be installed on a rooted android, so root your Android.
2. After rooting your Android device, you must install the Xposed Installer on your Android. You can proceed with our Guide to Install Xposed Installer On Android.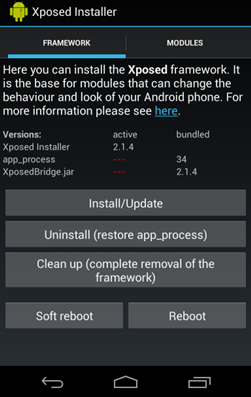 3. After installing the Xposed module, you need a cool Xposed module that will allow you to customize your device completely, and the module you will be downloading is Resflux.
4. Now install the app and then in the Xposed module this app, and after that, you need to reboot your Android device.
5. Launch the app, and you will see many customization options. Just go through the customization, which will keep changing your device's user interface and make it user-friendly.
6. That's it! Now you have a cool, user-friendly interface in your Android using this cool module.
So above is all about how to theme your Android user-friendly. I hope you like our work, keep on sharing with others too. Leave a comment below if you have any related queries about this.