Do you know you can increase the internet speed of Reliance Jio with some methods?Today we are going to share a useful article on how to increase your Reliance Jio 4G speed. Here we have listed a working method. So, Let's know how to tweak Reliance Jio to make it much faster in terms of the internet.
Here's How You Can Increase Your Reliance Jio 4G Speed
Who doesn't want free internet? Of course, we all want Indians will always be at the top in availing of any free internet facility. Jio, also known as Reliance Jio and officially as Reliance Jio Infocomm Limited, has already given its users free unlimited 4G data for 90 days.
Reliance Jio had completely changed the telecom market, Jio is offering plans that no one even imagined! However, if you are Reliance Jio holder, you might face some problems related to its free service. You may notice call drops, slow internet speed etc.
We have seen the latest reports from Ookla that clearly shows that Reliance Jio internet speed is down significantly compared to how it was earlier. However, do you know you can increase jio 4g speed with some methods? You just need to follow few steps and you will get the speed.
Let's know how to tweak Reliance Jio to make it much faster and reliance fix jio speed problem. We are not going to share any tough method. Therefore, let's proceed.
1. First of all, open settings on your Android smartphone.
2. Now you need to head over "Mobile Networks"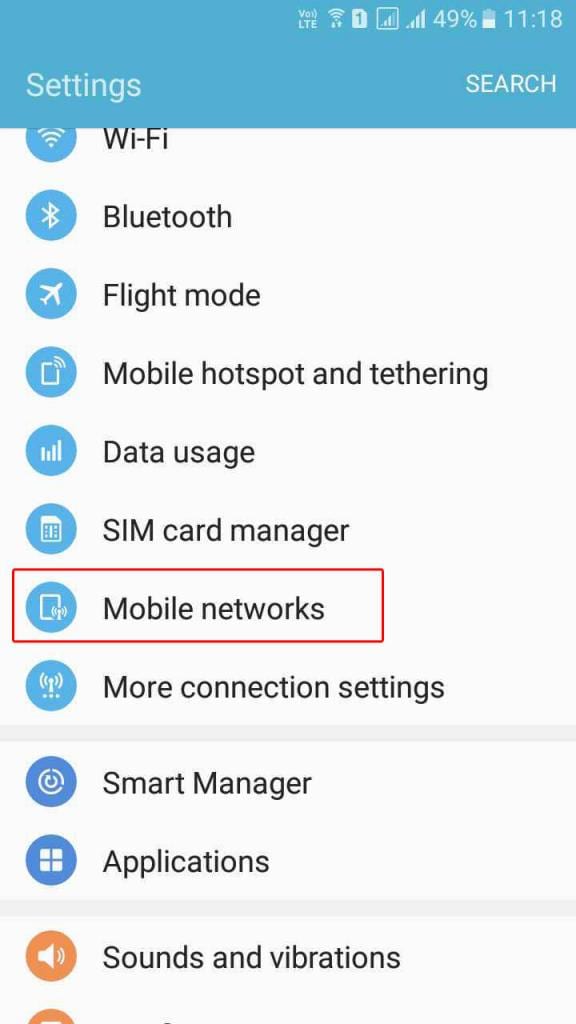 3. Now you need to turn your Network Mode Jio into "LTE" by default it will be auto connect to make sure you changed it to "LTE" and restart your Phone.
4. Now you need to download and install "Opera Free VPN" from Google Play store.
5. After installing, you will see the screen like below. Now you need to tap on "Connect" and wait for some time.
6. Once connected, you can change your region. For me "Singapore" works best, To change the region simply tap on "Change Region"
7. Now you will get the list to choose a region, you can try selecting each of them and check your speed.
You need to find out the best region from Opera VPN in order to get good speed. There are many other VPNs available on Google Play store but for me, Opera free VPN works the best.
#2 Using Speedify (how to increase jio 4g download speed)
Speedify makes your Internet faster and more reliable. Easily combine your cellular and Wi-Fi connections for more bandwidth and to keep you online when your Wi-Fi stops working. Well, this is just a VPN app. However, it works because this app really increases the speed.
[appbox googleplay com.speedify.speedifyandroid]
Simply, download the app on your Android smartphone and connect to the nearest server. You will experience a boost in your internet speed. The tricky part of this app is you can connect each smartphone to your laptop or PC and can configure Speedify to create a single broadband connection which is guaranteed to deliver good results in terms of speed.
You can download the Speedify app for your PC and Android. So, this is how to increase jio speed 2019 using speedify.
#3 Using ADM To Boost the download Speed of Reliance Jio
Well, you might have used IDM (Internet download manager) on your computer! IDM drastically increased the download speed. So, ADM is just the IDM for the mobile version. It increases speed by splitting large files into small pieces.
[appbox googleplay com.dv.adm]
So, if you want to download some files like video, music or anything else on your Android then download and install ADM on your device. ADM also have an inbuilt browser which loads web URLs. Simply copy and paste the download link on ADM and enjoy the maximum speed of Reliance Jio.
#4 Internet Booster & Optimizer
This app is intended to enhance your internet browsing experience. Your internet speed is determined by your Internet Service Provider and we cannot change that, but there are many other factors that may affect how your device takes advantage of this speed.
[appbox googleplay us.ab.internetbooster.optimizator]
Whether your device is rooted or not, or if you have a WiFi or Mobile Data connection (2g, 3g, 4g LTE), we perform a series of automatized tasks in order to accelerate internet speed and browser's performance.
Simply download the app and enable the profile and then leave the app in the background it will increase your Reliance Jio speed within seconds.
Using Android VPN
Well, there are lots of VPN apps available on the Google Play Store that can improve the speed of Reliance Jio. Most of the VPN apps available out there are free to download and it does a good job in increasing the internet speed. Below, we have listed a few free vpn for jio that are mostly used by Reliance Jio users to improve the internet speed.
#1 Turbo VPN
[appbox googleplay free.vpn.unblock.proxy.turbovpn]
Well, Turbo VPN always remains the first choice for Reliance Jio users because it's a free app. The app is completely free to download and it provides users with lots of servers to choose from. The great thing about Turbo VPN is that it effectively increases the Reliance Jio browsing speed.
#2 Betternet
[appbox googleplay com.freevpnintouch]
Betternet is another best VPN app which you can use on your Android smartphone. The great thing about Betternet is that it doesn't show users any ads. Not just ads, but users don't even need to register with Betternet to use the services. The VPN app automatically connects to the faster and nearest server that effectively improves the Reliance Jio Speed.
#3 OpenVPN Connect
[appbox googleplay net.openvpn.openvpn]
Well, OpenVPN Connect is one of the best and lightweight VPN app that you can use on your Android. The app is developed by OpenVPN and it can effectively increase your Reliance Jio browsing speed. Users can notice a considerable rise in browsing speed after using OpenVPN Connect. So, it's another best VPN for Reliance Jio to improve internet speed.
#4 Proton VPN
[appbox googleplay com.protonvpn.android]
Proton VPN is another best VPN app which is developed by the same company behind ProtonMail. It's one of the fastest VPN apps that you can use on your smartphone. Proton VPN can effectively improve your browsing speed and can also speed up your downloads. Not just Reliance Jio, but it can also speed up the internet speed of other telecom operators as well.
So, this is how you can Increase your Reliance Jio internet speed in your Android smartphone. This method might be known to many but there are new customers joining Reliance Jio, this method will surely help you. Hope you like the article! Share it with your friends too.