Indian Telecom Company, Idea is offering 1GB 3G Data at just R.s 1. The offer is available on the two major operating systems, Android and iOS. User is supposed to download its app in order to claim 1GB 3G Data at R.s 1.
Indian Telecom Company is Offering 1GB 3G Data at Just Rs 1
It is amazingly true that you can get 1GB 3G Data at just R.s 1. You might have wondered that it will have validity as 1 or two days, but it has the validity of 28 Days.
Also Read: Hack DNS For Faster Internet Speed
However, this amazing offer can be availed by only Idea users.
You could also get 1GB, 2GB or 100 MB Data. In order to get this offer, you have to download the app of Idea which is present on Google Play and App Store.
How to Get 1GB 3G Data At R.s 1?
Now the main question arises, that what is the procedure for getting this amazing offer. Follow the steps mentioned below :
After downloading and installing the App, you will find offer displaying 1GB 3G Data at R.s 1 in the app's homepage, click on the recharge now as shown in the image below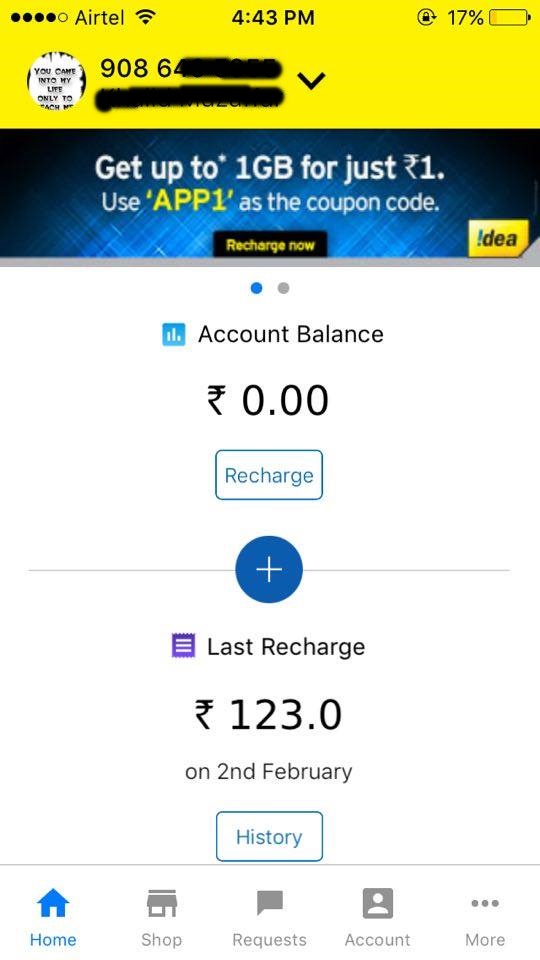 3. Enter the Coupon Code: APP1
4. After entering the coupon code, tap on confirm.
5. Select the payment method for paying R.s 1, (Credit/Debit Card)
You will get 1GB 3G Data instantly after paying R.s 1 via banking or other payment option mentioned there. Also, this offer can be availed only by the Indian Idea users. If you liked this offer, feel free to share it.