Instagram is testing a new way to verify the age of the users. The latest reports suggest that the company is testing an AI Tool that will scan your face to verify your age.
Apart from this AI Tool option, there is another method called social vouching. This method asks your followers to confirm how old are you. The age of mutual followers must be over 18.
Officially, to have an Instagram account users should be at least 13 years old. Till 2019, the app wasn't asking for new users' birthdates. After the privacy and child safety experts raked over, Instagram added age-verification features.
Testing New Ways to Verify Age, Video Selfie & Social Vouching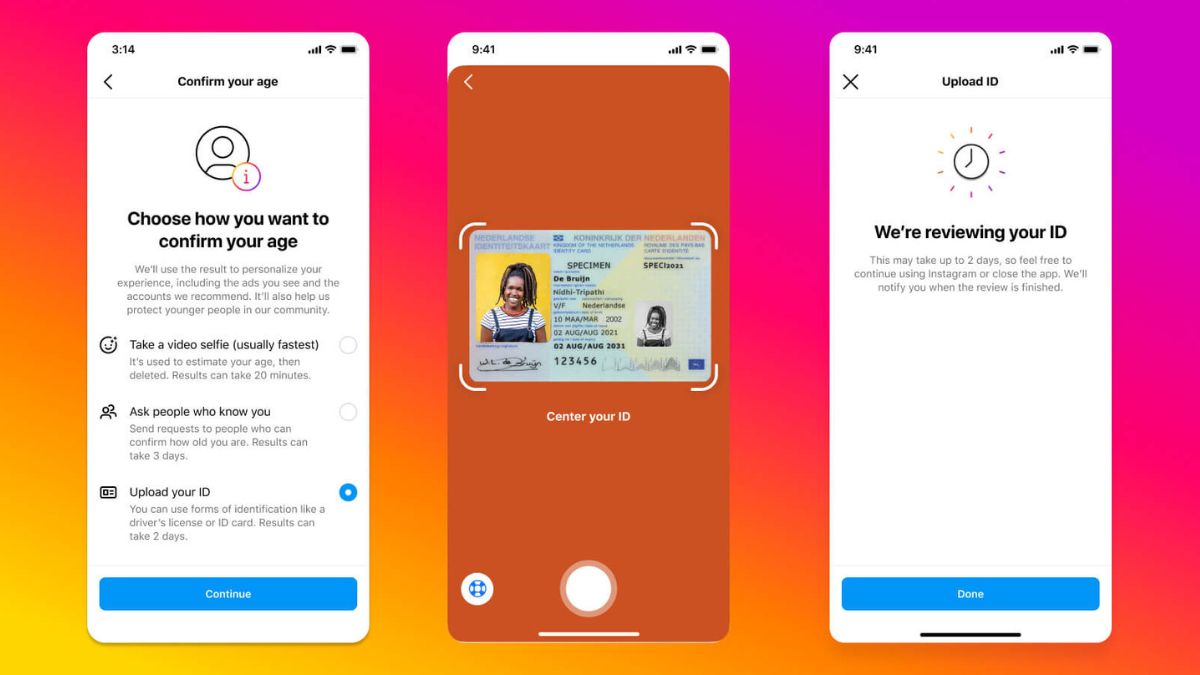 Instagram is testing an AI tool that asks you to take a video selfie to verify your age. To make the process easy, Instagram involves a third-party company Yoti. It uses machine learning to guess the person's age.
In a blog post, Instagram says, "Yoti's technology estimates your age based on your facial features and shares that estimate with us. Meta and Yoti then delete the image. The technology cannot recognize your identity — only your age."
Yoti's technology is used by the UK government and German digital regulators to verify age. It uses different facial signals to guess the age.
The second method to verify age is the Social Vouching system. When the user selects this, Instagram asks three mutual followers of the users to confirm their age. Those followers have three days to respond to this request.
To verify their age on Instagram, users can send pictures of ID cards also. At present, the app asks for age verification when the teenagers try to edit their date of birth and try to show them as 18 years or older.
However, the two new options of age verification Social vouching and AI estimation is now available in the US.