Instagram introduced a major Visual Refresh with various features and enhancements that will allow creators to make content more engaging, and users will get an "Instagram experience".
Previously, Instagram has been testing a new layout for Stories that will hide multiple posts, and also, this new Stories layout will not show each post on the stories.
It also came up with a new logo addition of gradient changes which it revealed a week earlier to the App globally but seemed the same to me.
Instagram's Introduced its Own New Typography
It's been around 11 years since Instagram entered the social platform market; while it entered, it was only purposed with photo sharing, but now it is more than just photos; it has become systematic for platform creators.
And Now, with parenting by Meta, Instagram officially unveiled its new colors to the logo, a new typeface named Instagram Sans, and other brand features with a recharged visual essence.
Instagram titled all these new changes with "New energy" evolution to assemble more immersive and inclusive experiences through the abilities.
Logo
This new Instagram logo doesn't have any specific change, but it shows illuminated vibes now. As Instagram said, it used an innovative 3D modeling process.
They made its color gradient even more vibrant and brighter to show brand colors.
Instagram Sans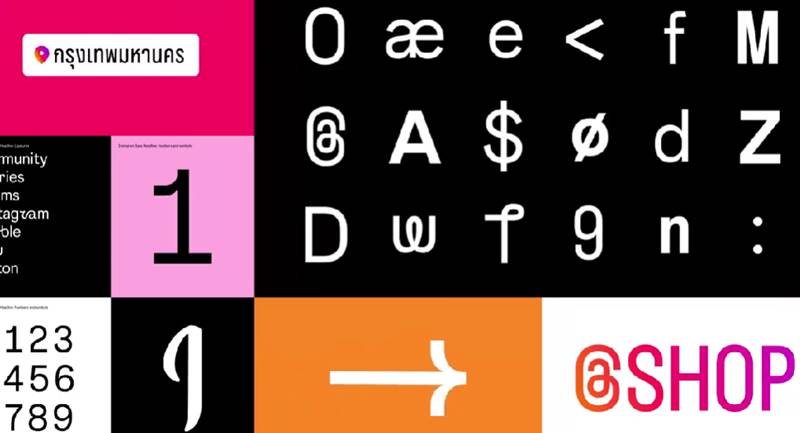 Instagram Sans is a new typeface owned by the company like other big brands. This new typeface will also present the brand via different media such as advertising campaigns.
The new typeface is featured in the App everywhere, allowing creators to share Stories and Reels.
Instagram Sans is also available in other languages besides English, including Arabic, Thai, and Japanese.
New Content View
New Content viewing experience to see fullscreen feeds posts, as it recently launched for reels video. And functions to like, share and save are also going to on posts as transparent.