Apple iPhone 14 Series has not yet been launched, but there are many rumors coming out. The latest rumor is that the Pro models will have upgraded lightning connectors that support USB 3.0 speed. 
With this upgraded lighting port, the data transfer speed will be faster. This upgrade might disappoint people as many of them thought Apple would move to Universal USB Type-C standard in upcoming iPhones.
Also, there are rumors that Apple is planning to drop ports entirely and bring full wireless iPhone models in the future.
Lightning Connector Upgrade for USB 3.0 Speed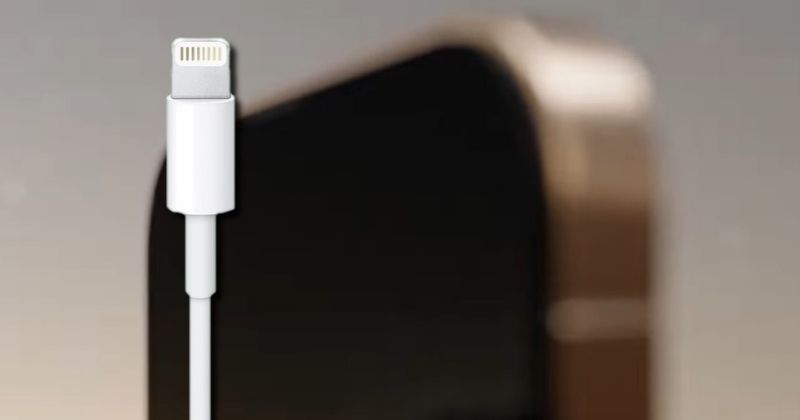 The current iPhones have a Lightning connector that operates at USB 2.0 speed (480Mbs). Apple is reportedly working on upgrading that to USB 3.0 speed (5Gbps).
According to a tipster, iDropNews, this upgrade is for iPhone 14 Pro and iPhone 14 Pro Max. Earlier, the same source claimed that iPhone 14 Pro would have a USB Type-C port.
The upgraded lighting connector technology could offer a high speed of data transfer. It can be helpful for people who connect their iPhones to different devices to transfer data like photos and videos.
There are reports that Apple has licensed the Lightning technology to third-party manufacturers who manufacture accessories like cables, adapters, and more for iPhone. With Licensing, Apple makes more money, and currently, iPhone is the highest-selling product of the company.
iPhone is using the Lightning connector, which is the proprietary technology for charging and data transfer. The iPad models come with a USB-C port for better performance, pushing users to demand a USB-C port on iPhones.
With USB 3.0, the iPhone Pro models will be able to transfer data at high speed. Similar to the current one on a high-end iPad. Also, iPhone 14 series is expected to come with 1TB storage; high-speed data transfer will be useful.
If the reports are true about the portless iPhone, then it won't arrive for at least two more generations. Apple takes time to check the features of its products before they are launched.