An iPhone 4 that accidentally fell into a lake in Pennsylvania survives over a year at the bottom of a lake and it miraculously worked.
iPhone Dropped Into Frozen Lake Still Works Over a Year Later
If you have ever dropped your expensive iPhone in water then you will know that it's better to say goodbye to it but, not this time. A man from Pennsylvania, Michael Guntrum who lost his iPhone 4 while ice fishing in March 2015 had recently got back his device in working condition.
Michael Guntrum lost his iPhone 4 while ice fishing in Kyle Lake when his handset slipped from his grip and sank to the bottom of the lake. Kyle Lake was drained in September 2015 because of some structural problems with its dam, there was no sign of the iPhone 4.
Daniel Kalgren who was walking near Kyle Lake's basin with a metal detector in hand found the lost iPhone. The phone was buried underneath 6 inches of clay and mud. However, thanks to the sturdy OtterBox cover securing it.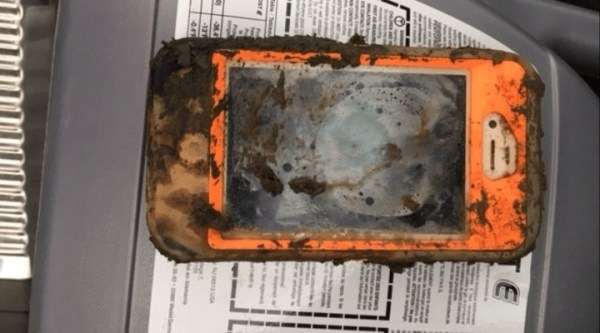 Daniel Kalgren took the phone to home and cleaned the phone and dunked it in some rice. He kept the handset dunked into the rice for two days and he plugged in the iPhone to charge and it worked!
Daniel Kalgren got the owner's number (Michael Guntrum) while he switched on the iPhone 4 and contacted him. Daniel Kalgren decided to mailing the handset to him. Michael Guntrum said: "I had just been talking about that lake early that day. It was eerie. He sent me a picture and asked, 'Does this look familiar?"
iPhone 4 isn't water resistant, so it's still a mystery how the device survived. It might be because of Otterbox which is the brand known for producing tough cases. So, what you think about this? Share your thoughts in the comment section below.